Moringa Breakfast in a Cup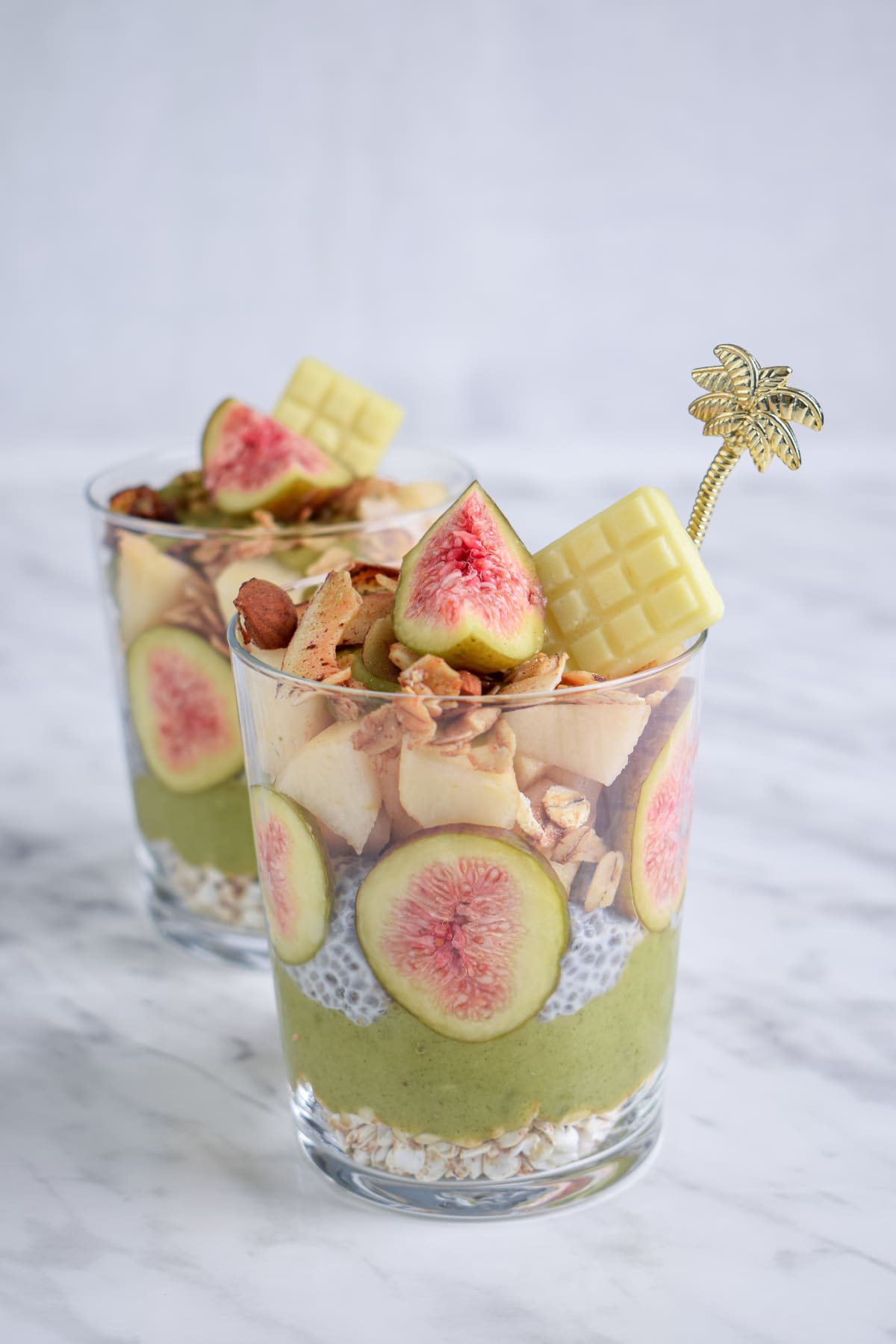 If someone says that healthy eating is not tasty, do not believe it. This breakfast in a glass is a proof. Moringa is a super food that is extracted from the leaves of a plant called the "the miracle tree" or "the tree of life" by drying it out. The combo between banana, avocado and moringa is very delicious. Try it! Here are some benefits (healthline.com) of moringa: - excellent source of many vitamins and minerals such as Vitamin B6, Vitamin C, Iron, Riboflavin (B2), Vitamin A, Magnesium - Rich in Antioxidants - May Lower Blood Sugar Levels - May Reduce Inflammation - Can Lower Cholesterol
1 banana

1 avocado

1 tsp moringa powder

1 cup chia seeds

1 cup milk of your choice

2 figs

2 pears

1/4 cup granola

2 tbsp puffed buckwheat

2 mini chocolates
1
Soak the chia seeds in milk for about 30 min or overnight.
2
Blend banana, avocado and moringa until a smooth texture is obtained.
3
Cup the figs in thin slices. Dice the pears.
4
Assemble the cups. Start with the layer of puffed buckwheat, moringa custard, soaked chia seeds, slices of figs, diced pears, granola, a little bit of moringa custard, more figs and mini chocolates.