Mung Bean Vegan Spread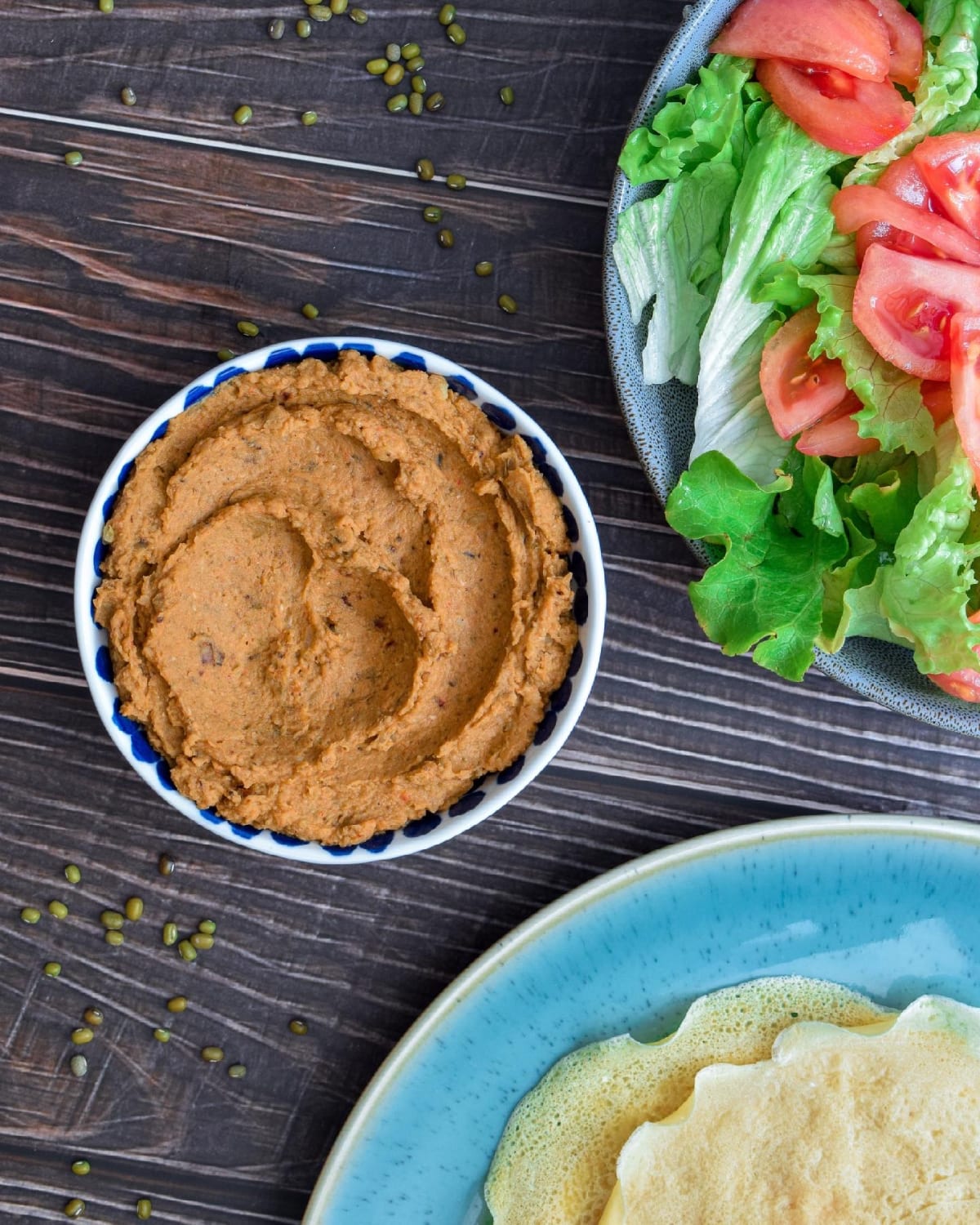 Hello friends! This recipe has become a recent favorite of mine because I tried mung beans for the first time a couple of months ago. I made it several times before sharing it with you to be sure of the proportions. I recommend you to try it because it is very easy and incredibly tasty. Mung beans cook quickly because the beans are very fine. You don't have to wait for it to cook like regular beans. I recommend you soak it in water overnight for more healthy benefits. This recipe is gluten free, vegan and high in plant protein. You definitely must try it.
1/2 cup mung bean

1 onion

1 clove of garlic

2 tbsp olive oil

1 tsp salt

2 tsp sweet paprika

1/2 tsp chilli powder

1 tsp black pepper
1
Soak mung beans in water overnight.
2
The next day, boil mung beans (only) in water. Drain the excess water. For this vegan spread you will need 1 cup of boiled and drained beans.
3
Fry the onion in olive oil until golden brown. Add the garlic and fry for about 30 seconds. Remove from the stove.
4
In a bowl combine mung beans with fried onions and garlic, salt, black pepper, sweet paprika, chilli powder.
5
Blend everything using food processor or hand blender.
6
Serve the dip with rice cakes and fresh veggies.