Nature's Cereal - Part 1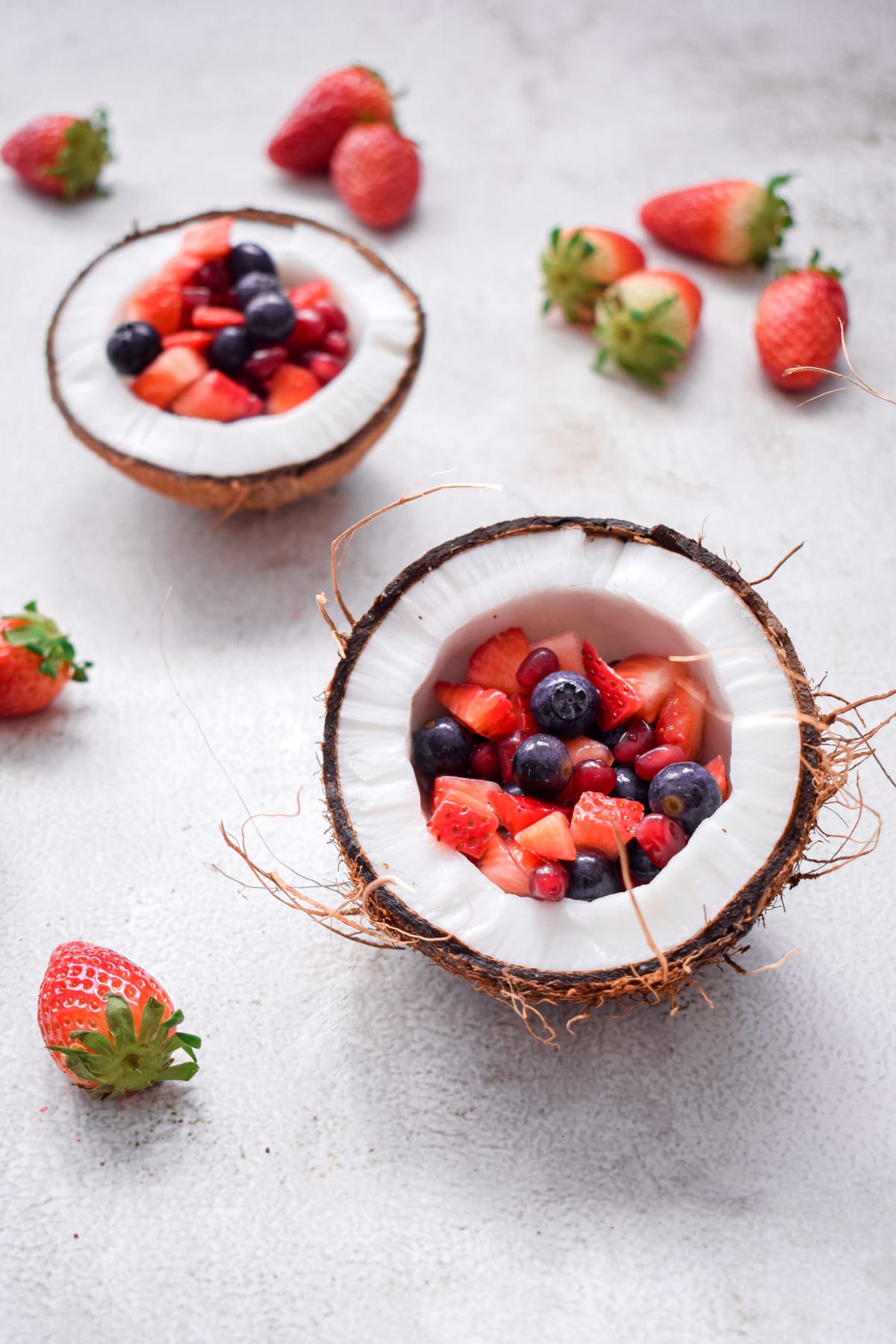 How to make the viral TikTok trend Nature's Cereal and what are the benefits of this breakfast bowl. It's so refreshing and good for your overall health. For this recipe you can use any berries of your choice. Berries are allowed in keto diet.

Health benefits of coconut water:
-Good Source of Several Nutrients - Calcium, Magnesium, Phosphorus, Potassium
-May Have Antioxidant Properties
-May Have Benefits Against Diabetes
-May Help Prevent Kidney Stones
-May Support Heart Health
-May Reduce Blood Pressure
-Beneficial After Prolonged Exercise
-Delicious Source of Hydration
Source: healthline.com
You can find my recipe for Nature's Cereal Part 2 here.
Here is my video recipe. Please subscribe to my You Tube channel and leave a thumbs up if you like it.
30 g (1 oz) blueberries

30 g (1 oz) strawberries, finely chopped

30 g (1 oz) pomegranates

30 ml (1 fl oz) fresh coconut water (or coconut water from a bottle)

Ice cubes
1
Mix everything in a bowl. Stir.
2
Serve in coconut bowls.
Note:
Quantities are approximate and may vary.