Oatmeal Muffins with Coconut Milk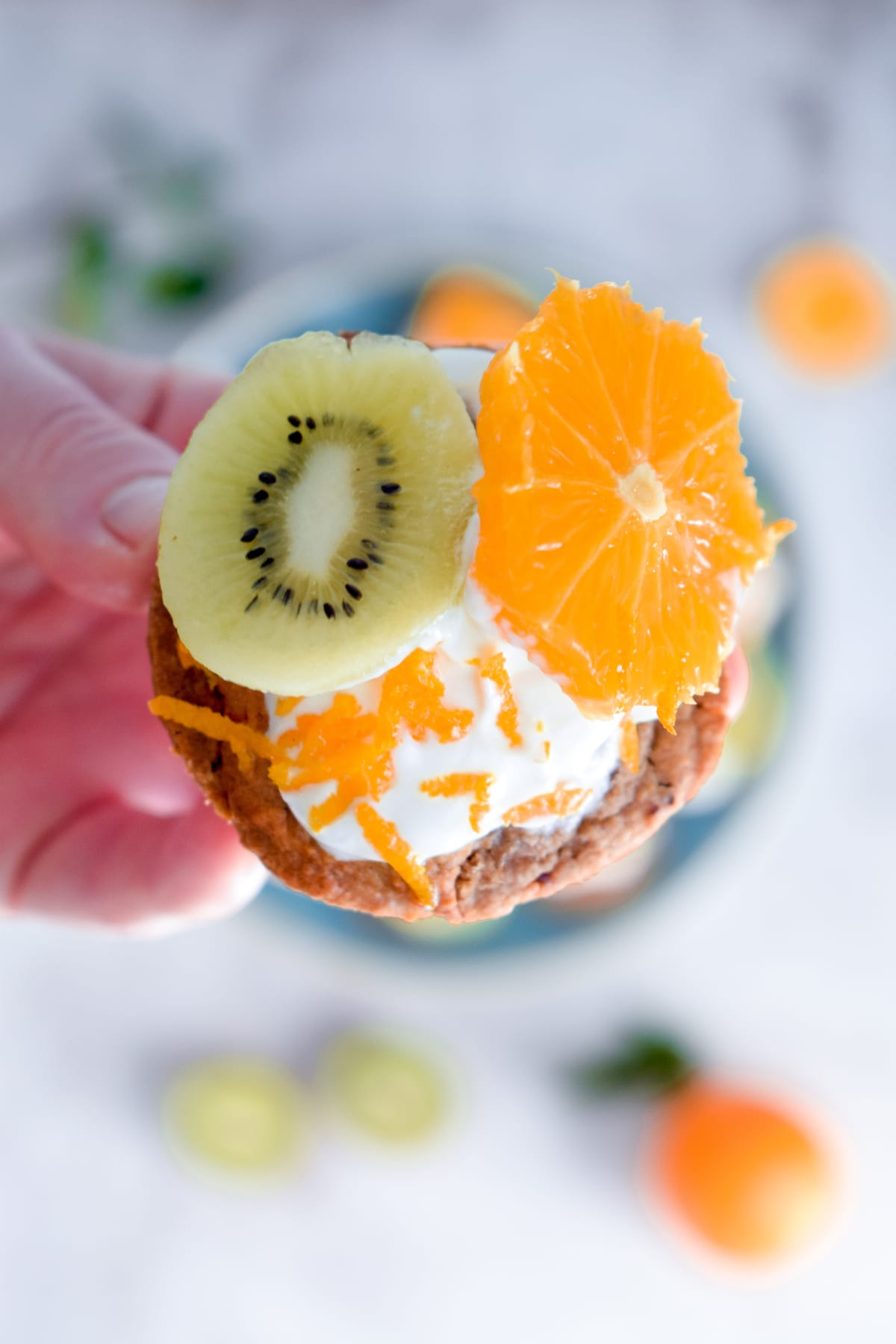 Today I will share with you a recipe for a vegan dessert that is suitable for afternoon tea or coffee. If you love baked oatmeal, then this dessert is for you. The muffins are moist and I would say that this is exactly their charm. I am extremely impressed with the taste of the coconut milk. There is a sweet flavour. You may have already seen my recipe for coconut milk here. I started to make vegan milk by myself because it is not expensive, it is preservatives free and it is much tastier. One coconut is equal to one liter milk. The recipe has no sugar, it's dairy-free and vegan. You can use gluten-free oats as well.
12 big medjool dates

1 1/3 cup coconut milk

1 1/2 cup oat flour (or grounded rolled oats)

2 tsp baking powder

1 tsp cinnamon

coconut oil for greasing
1
Soak the dates for 15 minutes in warm water. Remove the skin and the pit. Mash them with a fork.
2
Preheat the oven at 160 C (320 F) degrees.
3
Add the coconut milk, oats, baking powder and cinnamon to the mashed dates. Stir.
4
Grease the muffin tins. Pour an equal amount of the mixture into them.
5
Bake the muffins for about 20 minutes.
6
Decorate with coconut yogurt, oranges, kiwis or fruits of your choice. Sprinkle with orange zest.
Note:
This is not a cake batter, don't expect rising like regular muffins. The consistency is more like baked oatmeal.
I pour the batter till the half of the muffin cups and I got 12 muffins. You can make 6 big muffins, if you prefer.