Peanut Butter Banana Bites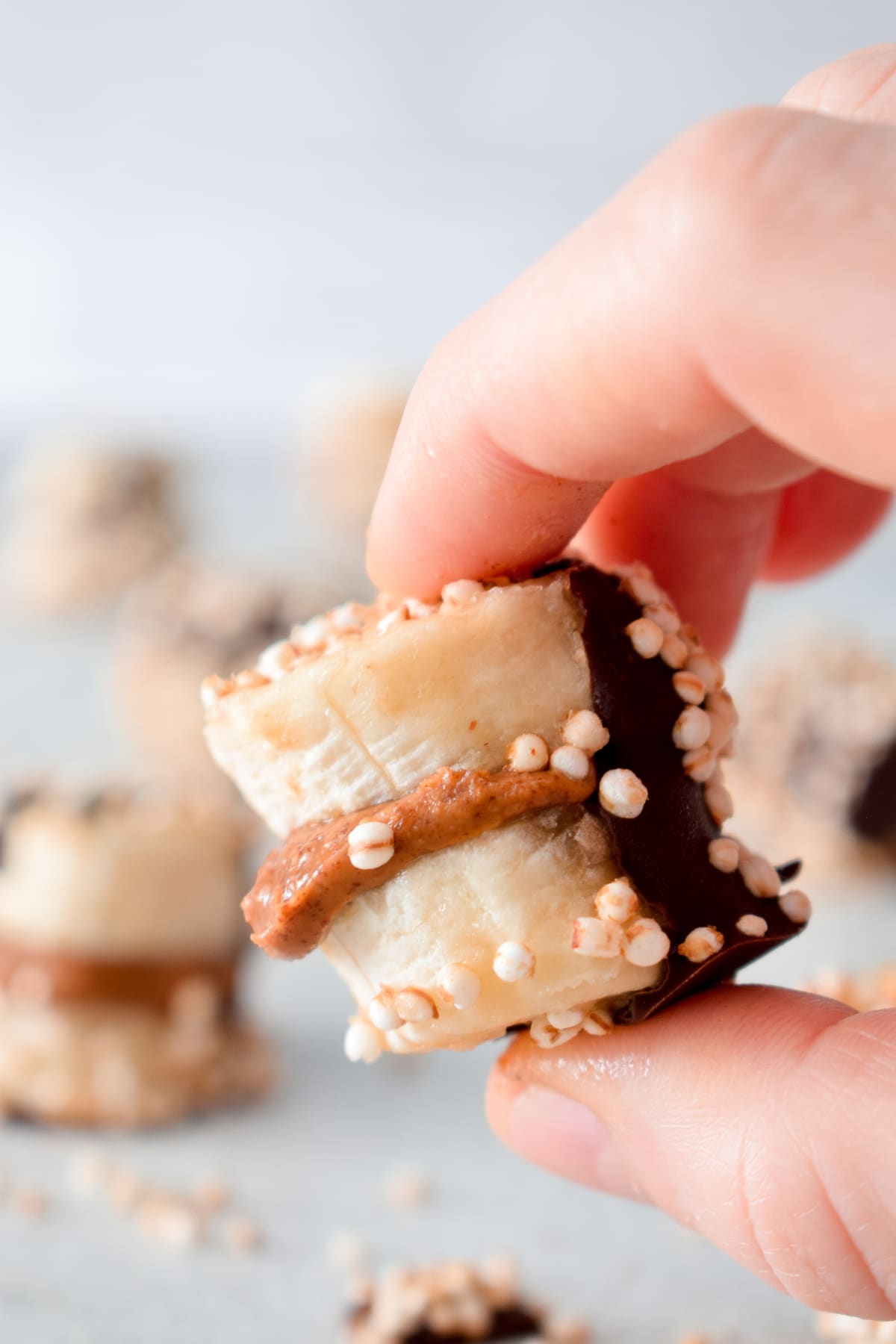 Quick, easy, tasty and healthy snack idea. Peanut butter and banana is perfect combination.
2 bananas

1/2 cup peanut butter

1 tbsp coconut oil

100 g dark chocolate (sugar free)

2 tbsp puffed quinoa
1
Melt the chocolate with the coconut oil using a double boiler.
2
Chop the bananas into large bites.
3
Stick them with 1 tbsp peanut butter.
4
Dip them into melted chocolate.
5
Sprinkle with puffed quinoa.
6
Refrigerate for at least 1-2 hours before serving.