Peanut Butter Cheesecake Bars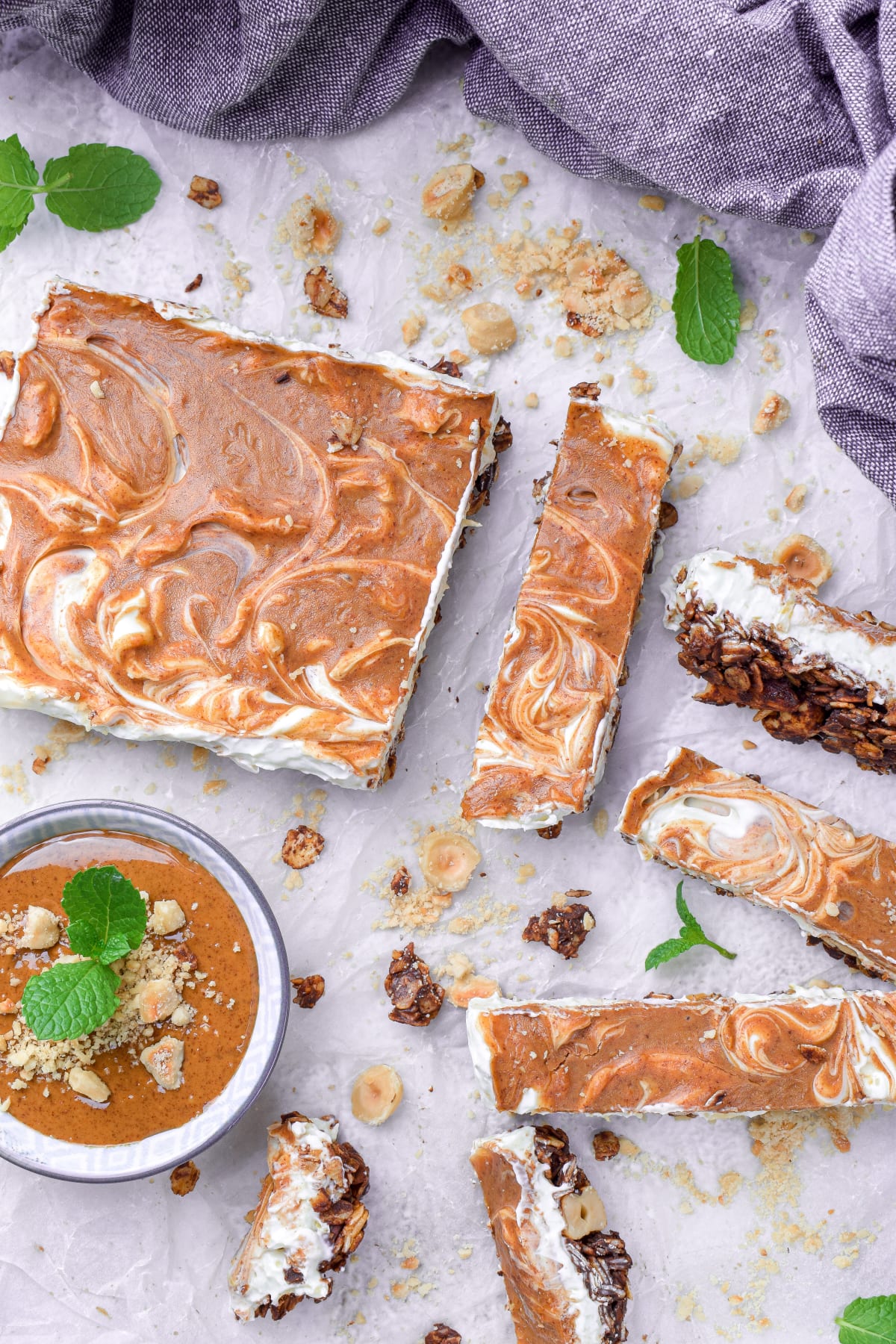 Hello friends! Some of you may know that I am a big fan of peanut butter. I am very happy that I was able to create this cheesecake which remains me like Snickers taste. I usually don't have the patience to make complicated recipes, but this one is really worth it. This is my absolute favorite cheesecake ever.
100 g dark chocolate with stevia

2 tbsp coconut oil

400 g cream cheese, room temperature

2 tbsp erythritol powder

1 lemon, zested

1 tsp vanilla drops

1/2 cup peanut butter
1
For the base layer, melt the chocolate with 1 tbsp coconut oil using a double boiler.
2
Mix it with the granola and cover the bottom of a rectangular tray lined with baking paper. Refrigerate for a few hours until firm.
3
For the cheese layer, combine the cream cheese with the erythritol, vanilla and lemon zest. Stir until smooth.
4
For the peanut layer, melt the peanut butter with 1 tbsp coconut oil using a double boiler.
5
On top of the base layer, pour the cream layer. Refrigerate for 10-15 minutes.
6
Pour the peanut layer on the slightly cooled cream cheese layer.
7
Using a skewer or toothpick, make waves with swirling motions, trying to gently mix the peanut layer with the cheese cream layer.
8
Cut the peanut butter cheesecake into small bars.
Tip:
Refrigerate it for at least 1 night. Serve it chilled.