Pesto Eggs Tortilla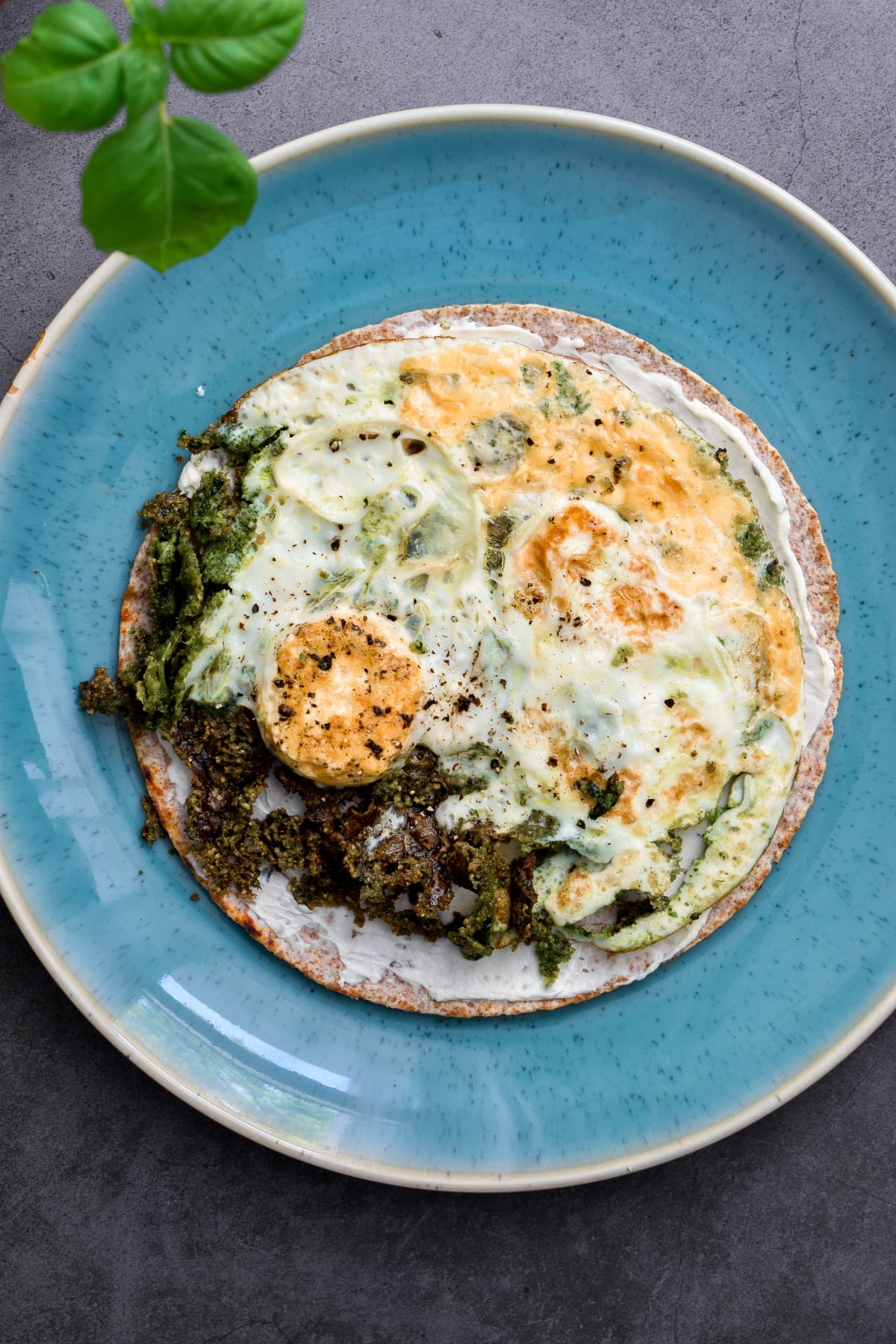 Hello friends! You may have seen the viral tiktok videos for this recipe. Today I want to show you another way to make tortillas with pesto and eggs instead of bread sandwich (as original). It is extremely quick and easy to do. I prepared the pesto myself, a few hours earlier, with basil that I keep in my "garden" at the balcony. Since the pesto was ready, it all took me 10 min. Save this recipe for days when you don't have enough time or you're wondering what to eat and you want to make something quick and tasty. Tag me at social medias if you decide to try this recipe. I would love to see your creations.
2 large eggs

3 tbsp basil pesto

1 tortilla

30-40 g cream cheese (feta cheese or cottage cheese)

1 tsp salt

1 tsp black pepper

1/2 avocado (optional)
1
Distribute the pesto in a dry pan on the stove.
Tip:
No additional oil needed.
3
Sprinkle with salt and pepper.
4
Cover the eggs with the tortilla. Cook over medium to high heat.
5
Flip the egg tortilla to cook the other side.
6
Serve. Spread the cream cheese. Fold and cut in half.