Pineapple Fried Black Rice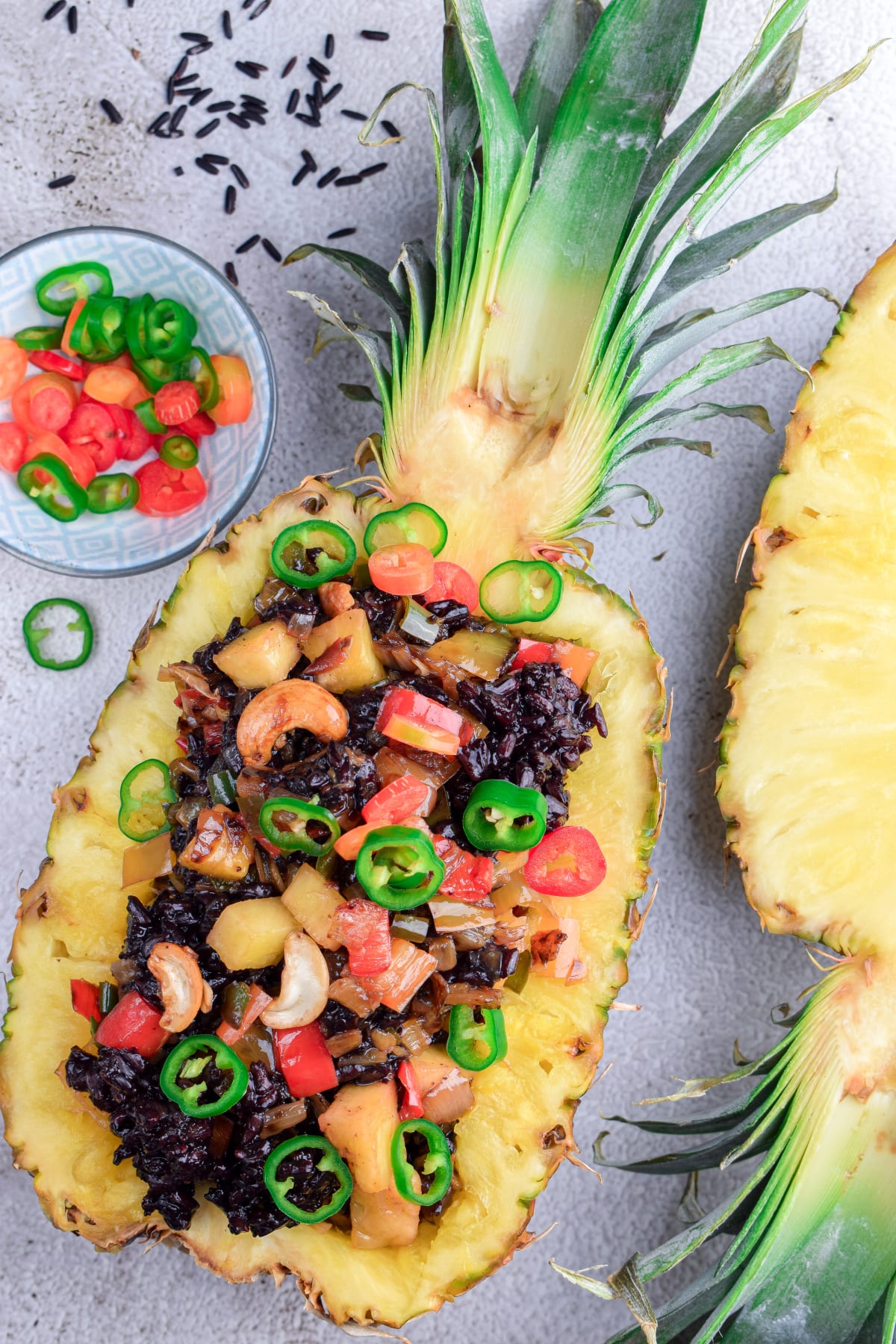 Today I will mentally take you to an exotic destination with this recipe. Maybe your imagination will take you to an island in the middle of the ocean, Hawaii or Thailand. I bet for Thailand because of the sweet spicy chilli flavour.
1/2 pineapple

1 cup black rice

1 onion

3 tbsp coconut oil (no flavour)

4 colorful bell peppers

2 chilli peppers

3 cloves of garlic

1 tbsp fresh ginger

salt

pepper

soy sauce

1/4 cup cashew, roasted
1
Boil the rice according to the instructions on the package.
2
Carve the pineapple like a boat. Dice the pineapple meal.
3
Fry the onion in coconut oil until translucent. Add the bell peppers and chili. Stir.
4
Crush the garlic, salt and ginger into a paste. Add it to the vegetables and fry for 30 seconds. Add the soy sauce and black pepper.
5
Add the diced pineapple, rice and cashews. Stir and fry for 1-2 minutes. Serve in the pineapple boat.