Pizza Baked Oats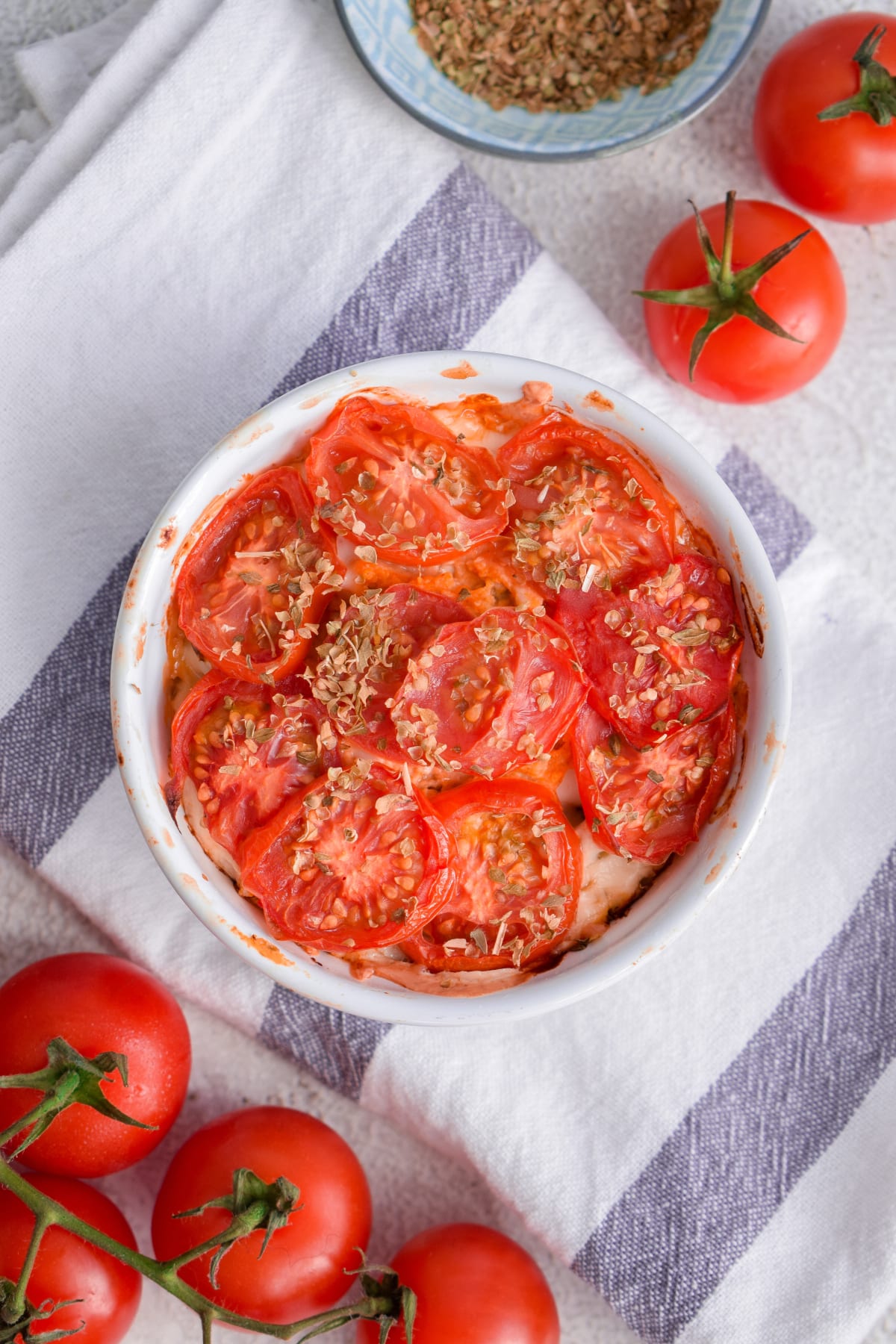 Hi everyone! Today's recipe is savory oatmeal. But it's very special - pizza baked oats. It is inspired by the master of baked oats in Instagram @oatsbaker. It's sooooo tasty 💯😋 Guys, you must try it! Recommend it! 💯💯💯 To be honest, this is a masterpiece! 💯😋
Ingredients for the dough:

1/2 cup oat flour

1/2 cup water

1 tsp Italian seasoning

1 tsp salt

1/2 tsp. baking powder

3 tbsp. tomato sauce

1 tbsp. olive oil

Ingredients for the filling:

40 g mozzarella, grated

2-3 olives

2-3 cherry tomatoes

2 tbsp. tomato sauce

1 tsp Italian seasoning
1
Mix all the ingredients for the dough in a separate bowl. Stir well.
2
Grease the ramekin. Pour the dough. Set aside 1/3 of the dough to cover the filling at the end.
3
Put the filling and cover with 1/3 of the set aside dough. Cover everything with slices of cherry tomatoes.
4
Bake at 180 degrees for 20-25 minutes.