Plum Jam Overnight Oats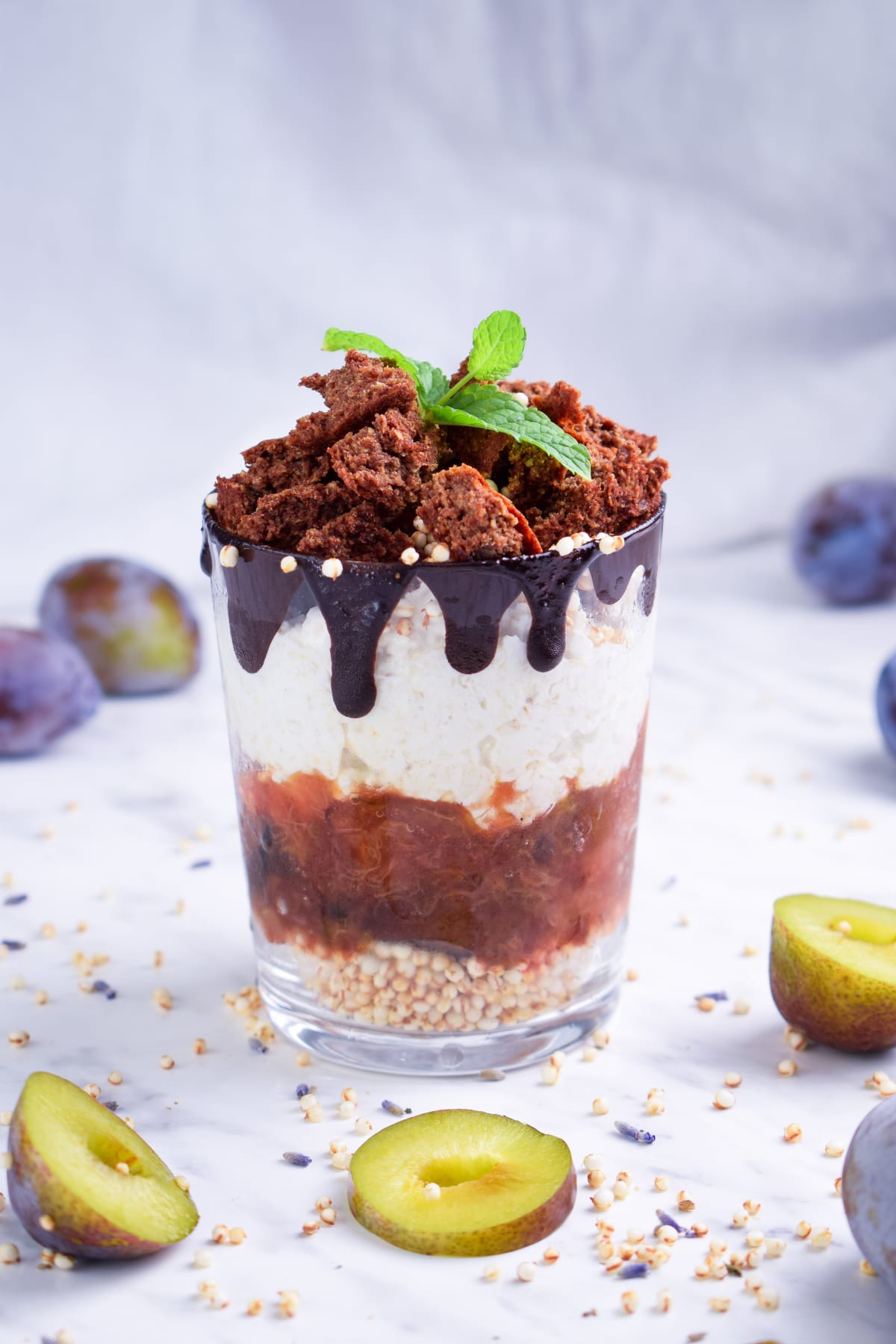 Smile and have a breakfast! Do you wonder what to cook for breakfast next day? I would like to propose this idea which is healthy and refined sugar-free. I hope you like plums because they are very tasty as a jam. Actually this is my favorite type of jam. The basic recipe for the baked plum jam is by my grandmother, I modified it to be a little bit healthier. Must try!
1kg (35 oz) plums

1/4 cup coconut sugar

1 tbsp vinegar

6 cloves

2 tsp cinnamon

3/4 cup porridge oats

1 cup coconut yoghurt (greek yogurt)

1 tbsp maple syrup (honey or agave syrup)

1 tbsp puffed quinoa

1/2 cup dark chocolate drops

1 tbsp coconut oil
3
Bake the plums at 200 C (390 F) degrees for about 2 hours or until softened. Let it cool down or pour into jars (if you are not going to eat it during the next days).
4
Soak the oats with maple syrup and coconut yoghurt overnight.
5
Melt the chocolate drops with coconut oil using a double boiler or microwave oven. Dip the very top of the each glass in melted chocolate. Freeze it for 10 min.
6
Assemble the breakfast. Start with puffed quinoa, pour 2-3 tbsp of the plum jam and then add the overnight oats.
Tip:
Decorate with some mint leaves and cookies of your choice, if you prefer.