Pumpkin Pie Spice Porridge - Vegan Keto Noatmeal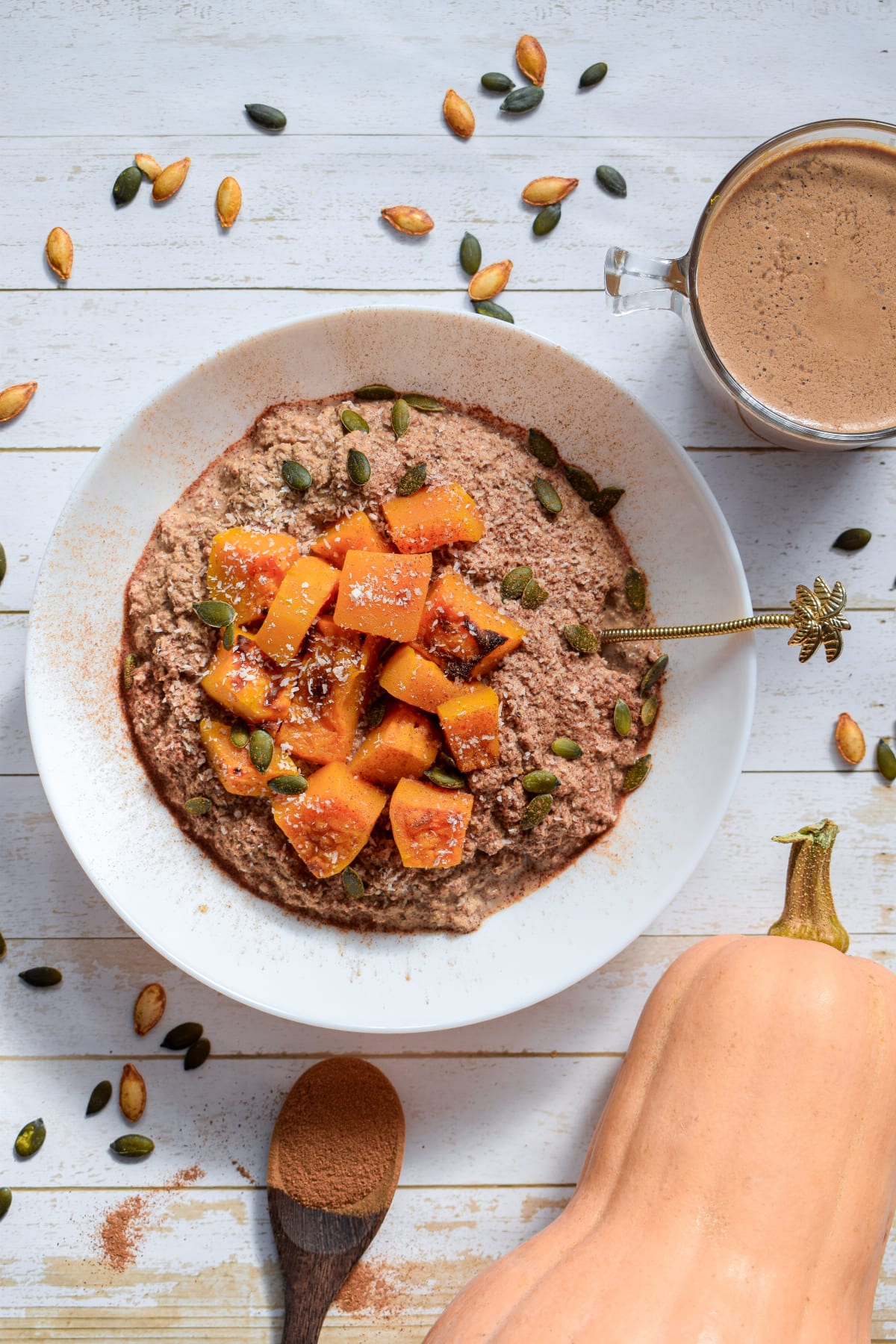 If you wonder what to do with this year harvest of walnuts from Grandma's village, here is a practical, quick and simple idea. A person who is on a keto or low carb diet, I think, would appreciate this recipe.
3 cups walnuts, raw

1 tbsp flax seeds, ground

1 tsp cinnamon powder

1/4 tsp cardamon powder

1/4 tsp clove powder

1/4 tsp ginger powder

1 tsp vanilla

1/2 tbsp erythritol

Toppings:

1 cup roasted pumpkin

1 tbsp pumpkin seeds

1 tbsp desiccated coconut flakes

1/4 tsp cinnamon powder
1
Blend the walnuts with 3 cups of water.
2
Strain the milk with a nut milk bag, eco bag or cheesecloth.
3
Pour the walnut milk into a casserole. Turn on the stove and bring it to boil.
4
Reduce the heat to low and add all the ingredients.
5
Add the walnut meal which is inside the bag as well.
6
Let it simmer for about 5 min on low heat. Stir continuously until the consistency of oatmeal is obtained.
7
Serve and decorate with roasted pumpkin, pumpkin seeds and sprinkle with desiccated coconut flakes and cinnamon powder.
Tip:
If the noatmeal gets thicker than expected, add more milk. If it turns out watery, add ground walnuts or ground flaxseed.
For chocolate flavor, add cocoa powder to the casserole.