Quinoa Spinach Salad with Strawberries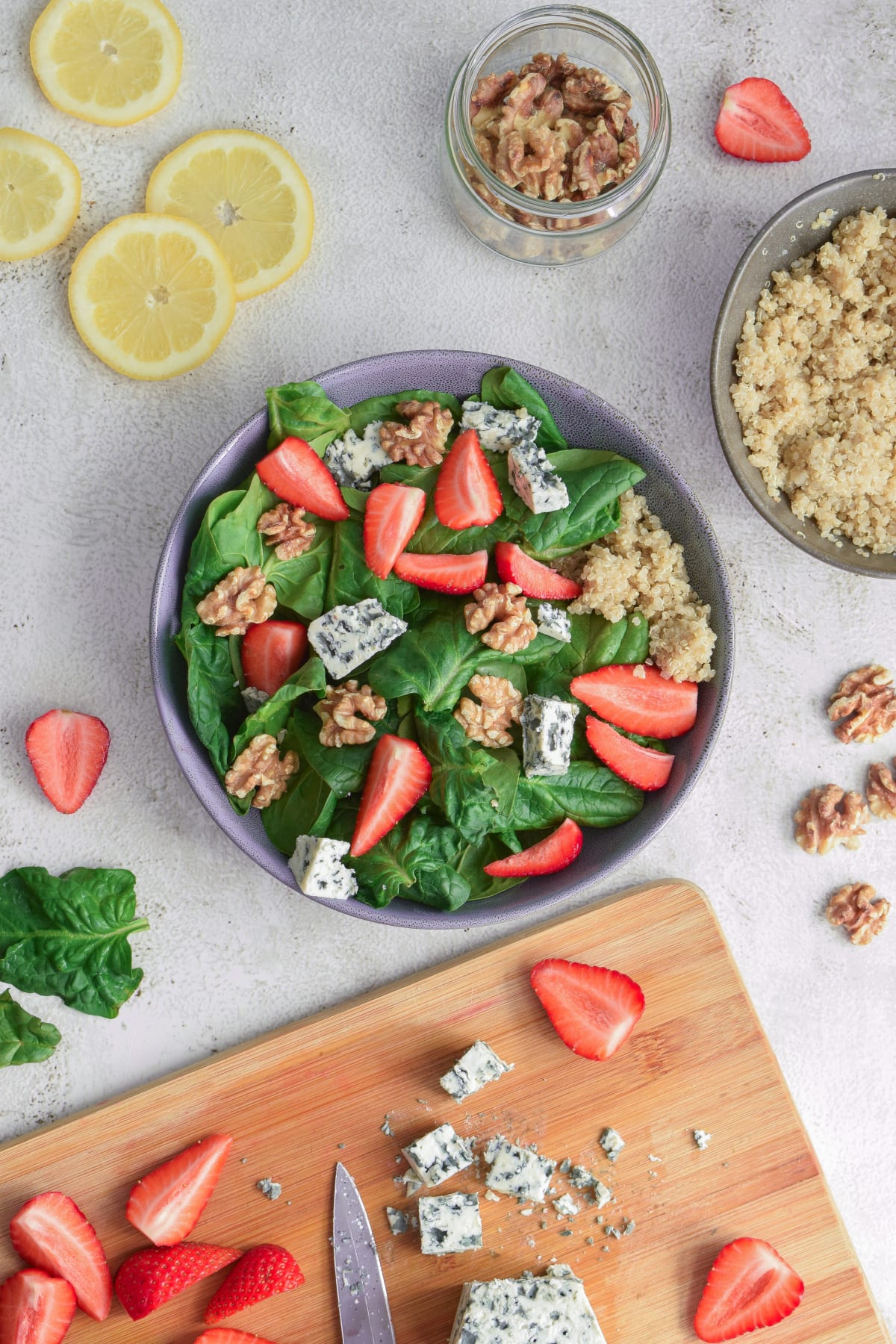 Hello friends, the season of salads and strawberries is here! How about combining them into one recipe. Yes, it sounds quite unusual. The first time I tried this salad, I didn't expect it to be so delicious, and I'll tell you why. I was convinced that I wouldn't like it, I put off trying it many times, but in the end I gave it a chance. You really should try it! If I have to rate it, I give it 10 out of 10. It's just a fantasy of flavors - sweet and sour taste from the strawberries, crunchiness from the walnuts, softness from the cheese and freshness from the lemon dressing.
1/2 cup quinoa

2-3 handful of spinach

200g strawberries

60g blue cheese (gorgonzola, roquefort)

30g walnuts

juice of 1/2 lemon

2 tbsp olive oil

1 tbsp honey

1 tsp salt

1 tsp mustard
1
Wash the quinoa and drain the water. Boil it in 1 cup water for about 15-20 minutes until transparent. Cool completely.
2
Mix all the ingredients for the dressing in a jar - lemon juice, olive oil, honey, salt, mustard and shake until completely mixed.
3
Roast the walnuts in a dry pan until you feel the nutty flavor. Cool before serving.
4
Clean the spinach from the stalks. Cut the strawberries and the cheese in bite size pieces.
5
Assemble the salad and drizzle in the dressing.