Rice Pudding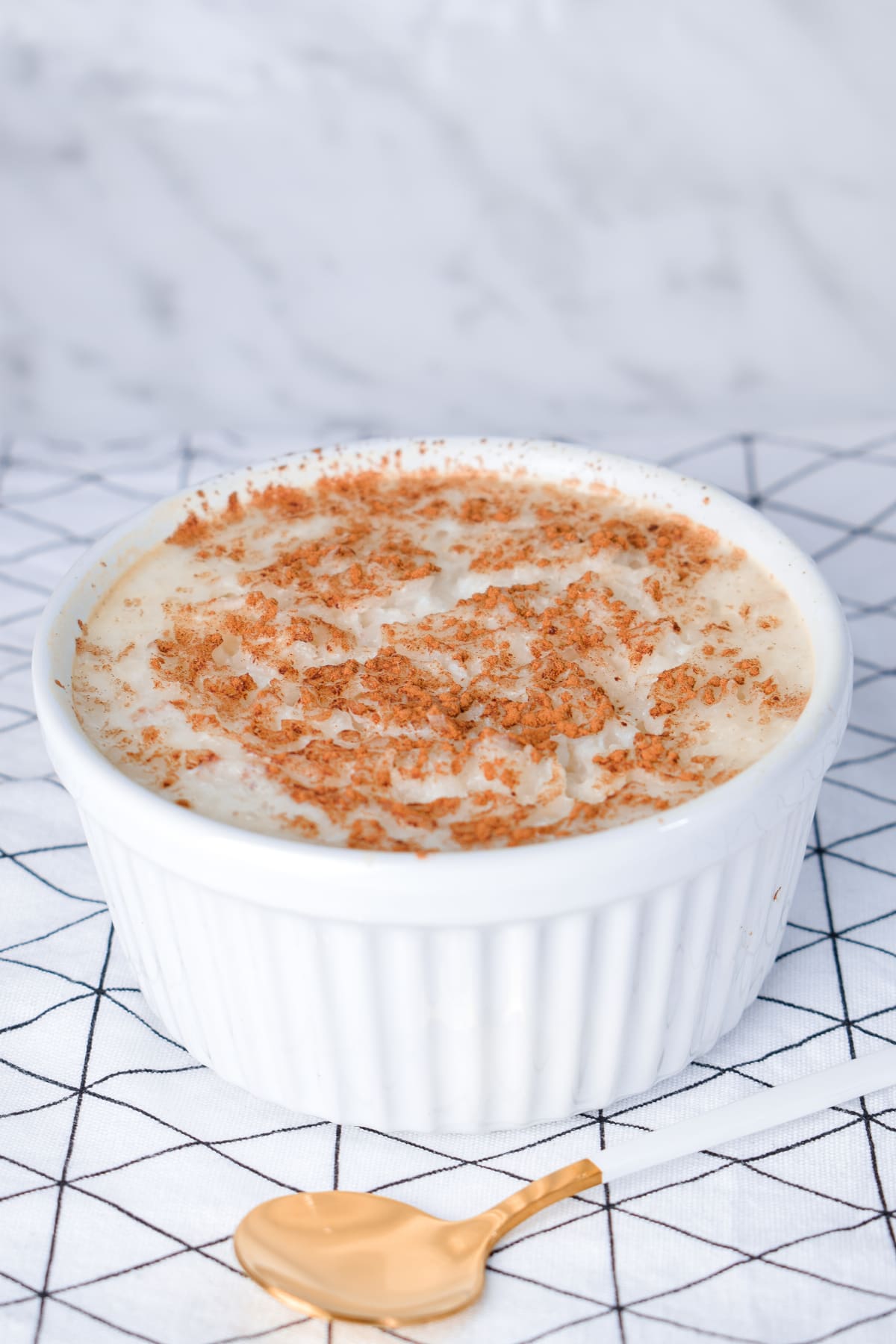 Today I open the old cookbook with my Grandma's recipes and mentally transfer to the past. The only thing I changed in order to make the recipe healthier was that I replaced the sugar with xylitol. It's a keto sweetener. Now I can enjoy my favorite childhood dessert, which I associate with kindergarten and the years in primary school. I always add a lot of cinnamon and asked for more. I hope I inspire you to prepare a recipe from your Grandma's notebook, but with healthier ingredients.
1 liter milk

1 cup rice

1 cup water

3 tbsp cinnamon powder

1/2 cup xylitol powder

1 tsp vanilla

1 cinnamon stick
1
Put the rice and water in a saucepan on medium heat. Boil until the rice absorbs the liquid. Stir frequently. The rice must be semi-cooked.
2
Then add the milk and the cinnamon stick. Stir.
3
Add xylitol and vanilla. Stir. Boil over low to medium heat.
4
Distribute in cups or jars. Refrigerate. Serve it chilled.
Tip:
Add raisins or dried fruits to the bottom of the cups.