Roasted Bell Peppers in Tomato Sauce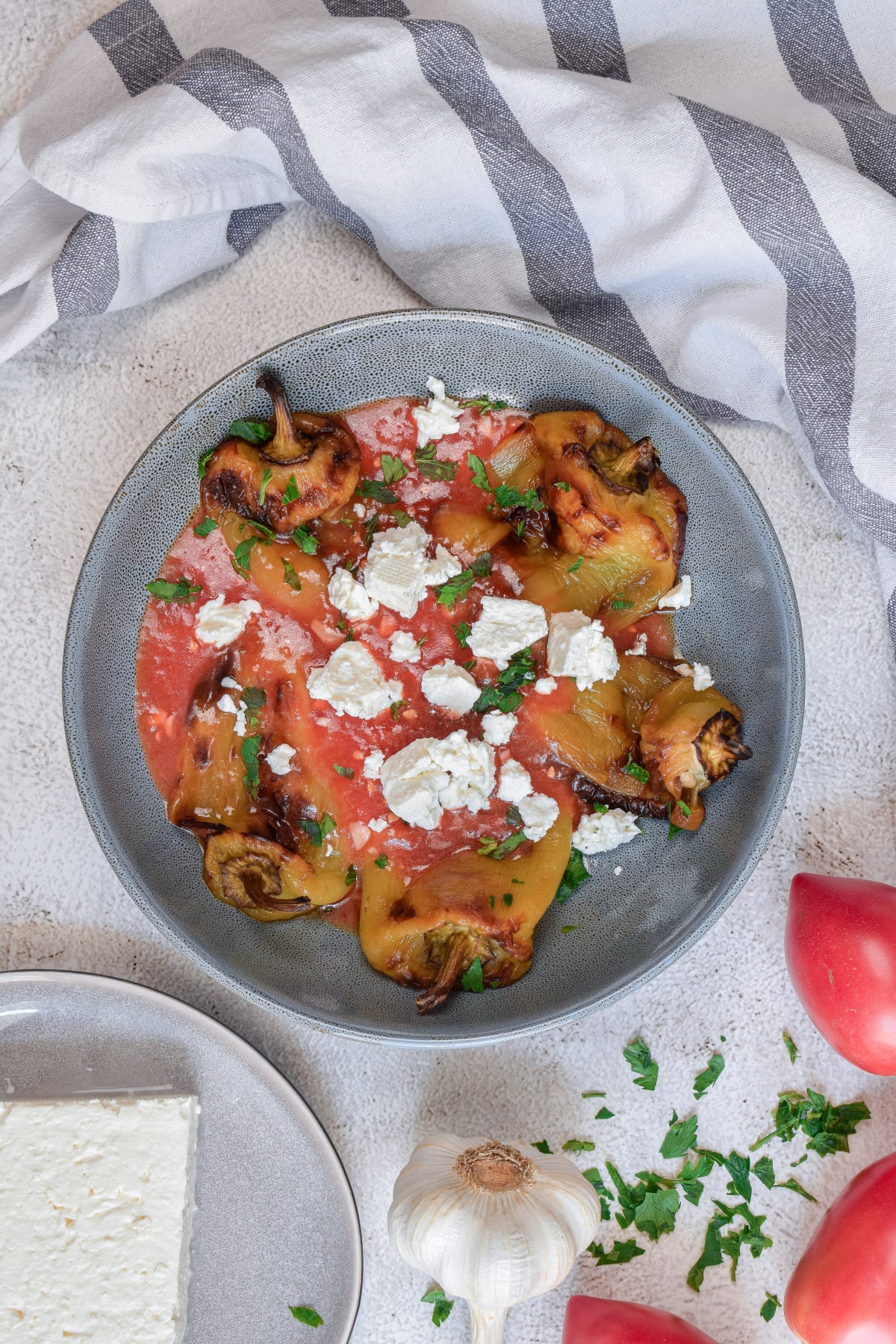 One of my favorites dishes for summer lunch or dinner.
4-5 medium size tomatoes

500g bell peppers

250g feta cheese

1 tbsp parsley, finely minced

6 cloves of garlic, minced or crushed

1 tbsp olive oil

salt to taste
1
Roast the bell peppers onto a grill or into the oven. When they are ready, transfer them to a bowl and cover them with a plastic foil. Let them cool down completely.
2
Peel the tomatoes skin using a peeler or make a small cut and dip them in a hot boiling water for 1-2 minutes.
3
Mash the tomatoes to a puree using a blender.
4
Heat the olive oil in a non-stick pan over medium to high heat. Once it's hot enough, add the garlic and fry it for 30 seconds.
5
Add the tomato puree and reduce the heat to low. Add salt according to your taste and stir. Let it simmer for 20 min or until the tomato sauce gets tick enough.