Roasted Eggplant Garlic Dip (Kyopolou)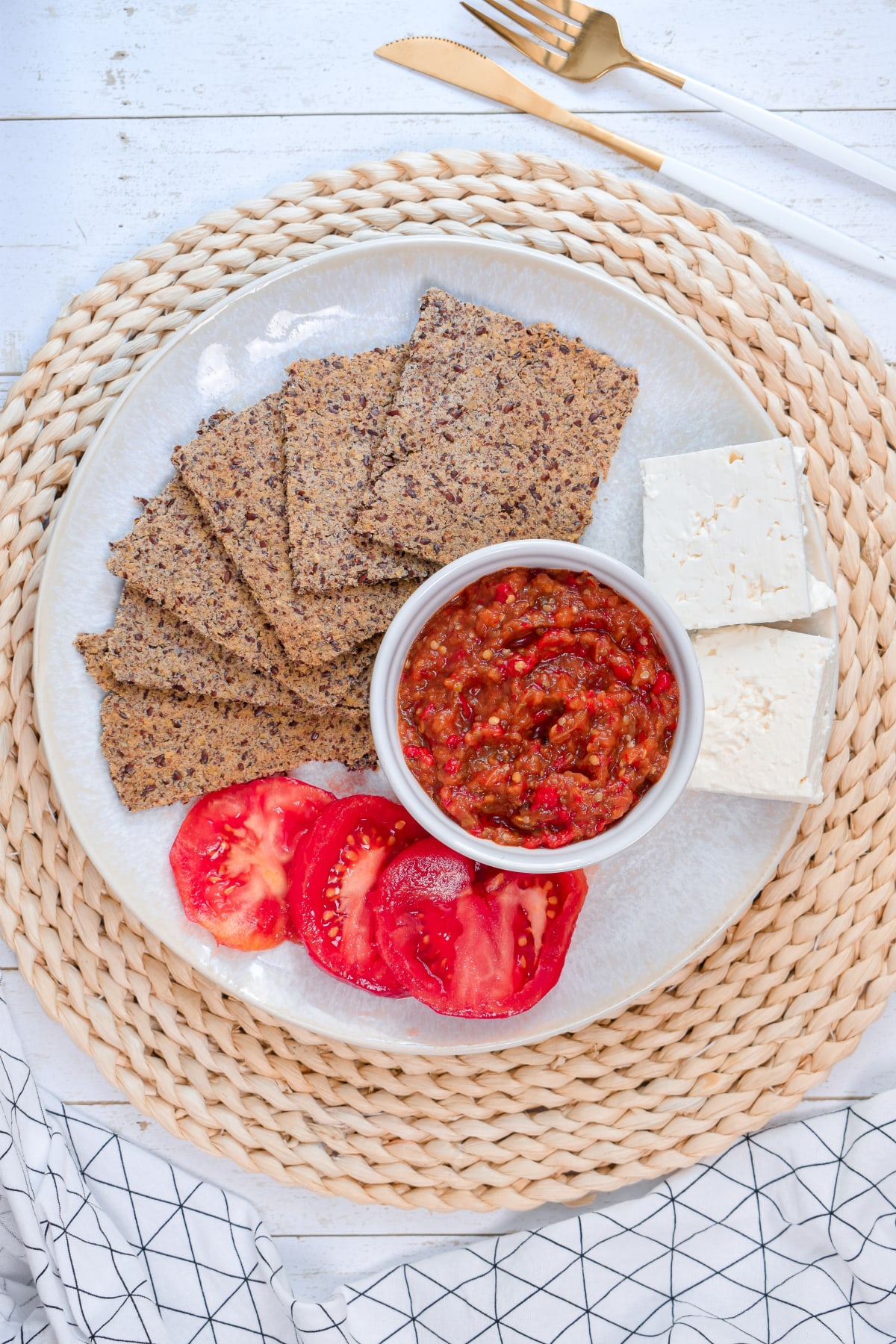 Kyopolou is famous dip in Bulgaria and Turkey. Basically it's roasted eggplants with garlic dip. Someone add bell pepper, tomatoes and parsley as well.
3 eggplants

6 red bell pepper

6-7 cloves of garlic

salt to taste

2-3 tbsp olive oil

juice of 1/4 lemon
1
Roast the eggplants and bell peppers into the oven at 250 C (480 F) degrees.
Tip:
If you have a grill or barbecue you should use it instead oven. I don't have, so I use the oven.
2
Peel the garlic. Crush it or mince it very finely.
3
Once the veggies are roasted, place them in a bowl and cover it with foil. Let it cool completely. Peel the skin of the eggplant and the bell peppers.
4
Add the eggplants, bell peppers, garlic, olive oil, lemon juice and salt to the kitchen chopper. Chop until a smooth texture is obtained (but not too smooth).
Tip:
Instead of using a kitchen chopper, you can chop the veggies with a knife.
I use manual kitchen chopper, so I can control the process. I prefer the dip not too smooth. I like to have a texture.
5
Let it cool completely before serving.
Note:
I usually serve it with keto flat bread, tomatoes and feta cheese.