Salad with Beluga Lentil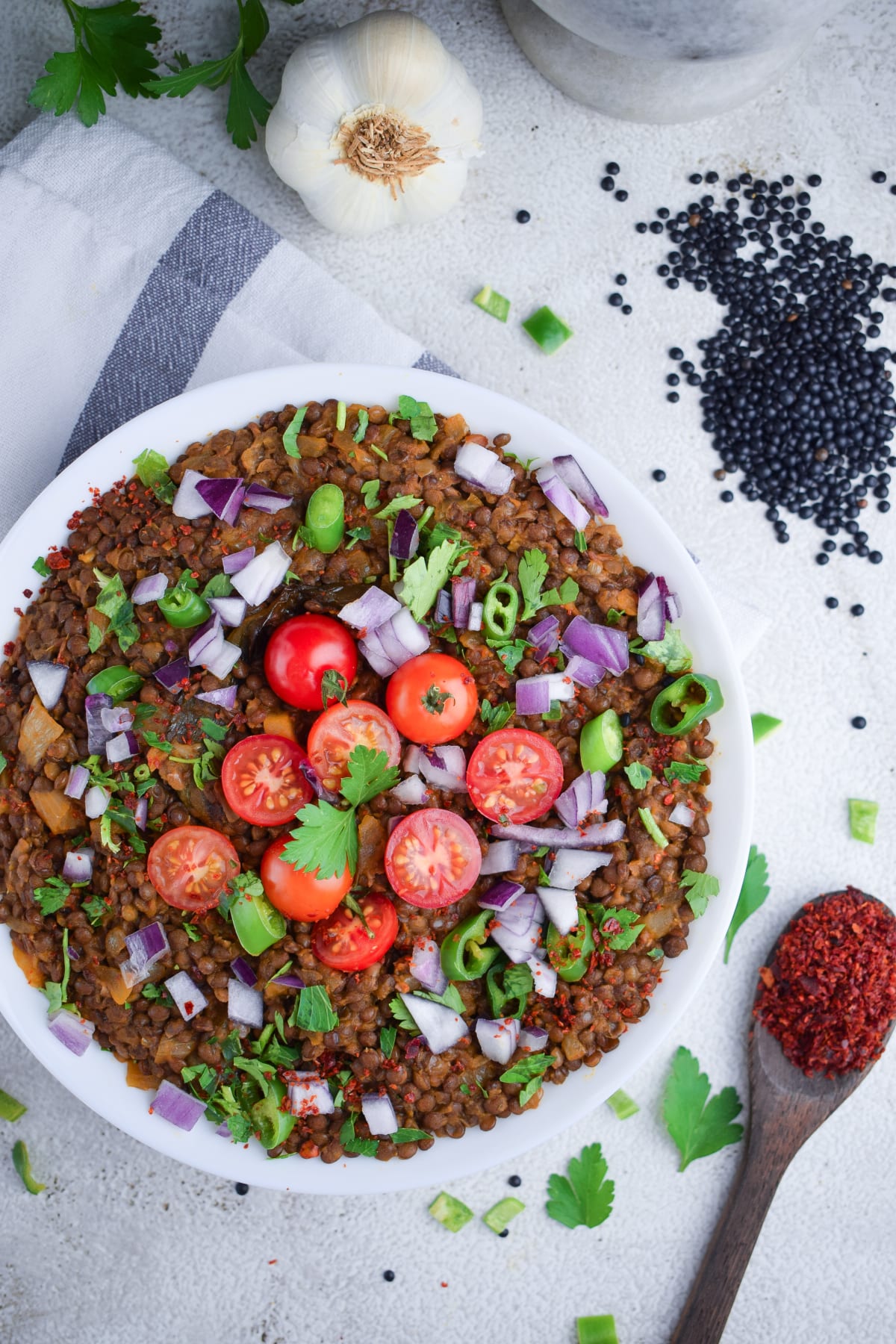 Beluga lentil is perfect for salads because it's not so soft and mushy like yellow or red lentils.
2 cups Beluga lentil

2 tbsp. olive oil

1 tbsp. cumin seeds

1 red onion, finely chopped

3 cloves of garlic, mashed

3 green chilis

1 tsp turmeric

salt to taste
1
Wash the Beluga lentil under running water. Put in a saucepan and add water to cover it and 2 fingers on top. Turn on the heat on high until start boiling.
2
Add salt to taste and turmeric. Reduce the heat to medium and let it simmer until softened.
3
Put olive oil, cumin and green chillis in a frying pan. Fry for 2-3 min. Add the onion. Fry until golden brown. Add the garlic. Fry for another 30 seconds. Turn off the heat.
4
When the Beluga lentil is completely cooked through, add it to the frying pan. Stir.
5
Serve it chilled like a salad. Add parsley, cherry tomatoes, green chilis and red onion for decoration.