Scrumble Eggs with Red Bell Pepper, Tomato and Onion (Mish-Mash)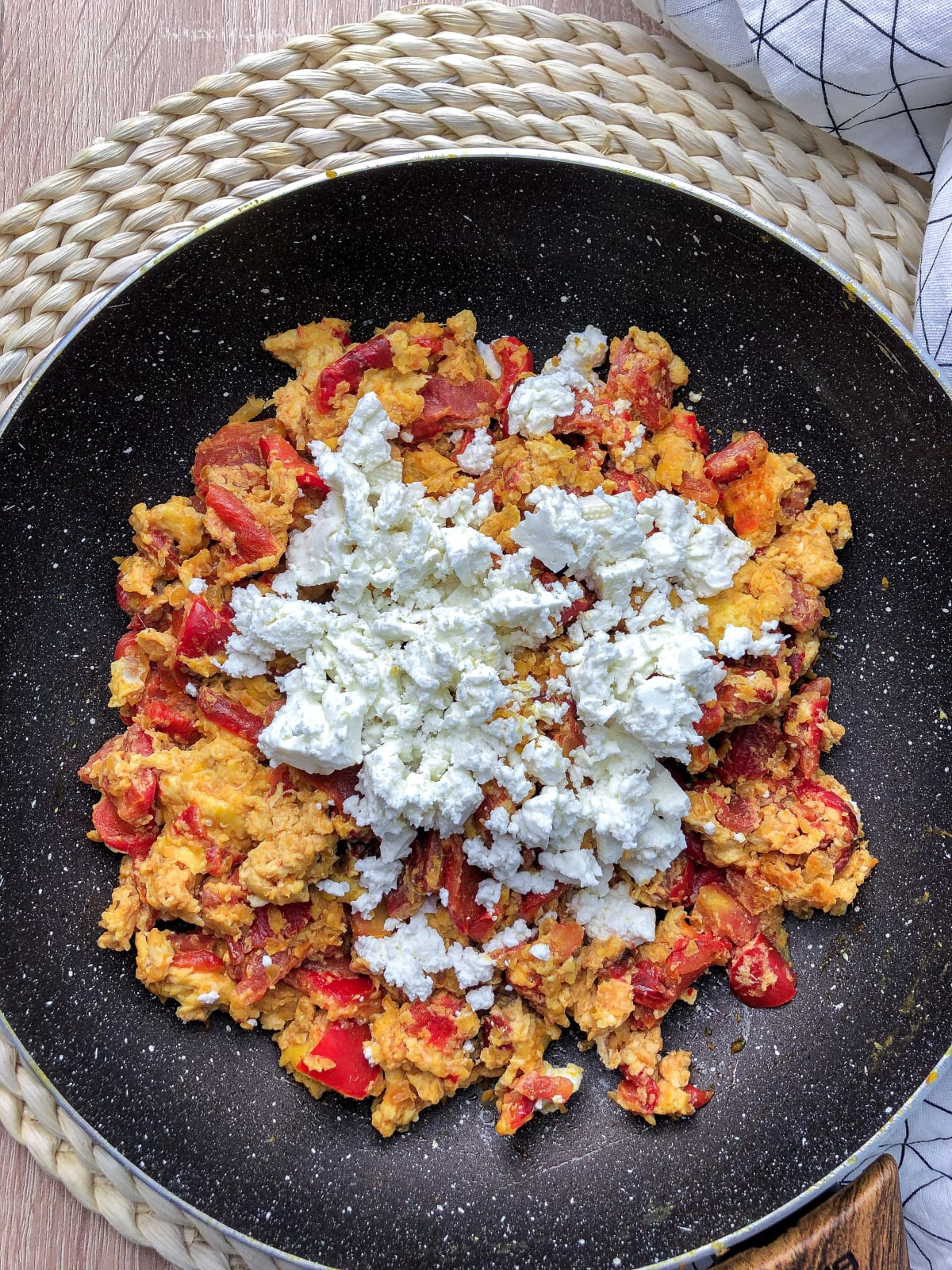 This is one of my favorite recipes with eggs. It's super easy, quick and very delicious. I used to eat this in my childhood and I know the recipe from my mother. It's Bulgarian and Balkans recipe. Must try!
3 eggs

1 red bell pepper

1 tomato, medium size

1 onion, medium size

1 tsp salt

1 tsp black pepper

2-3 tbsp olive oil
1
Chop the onion, tomato and bell pepper.
2
Whisk the eggs with salt and black pepper.
3
Fry the onion in olive oil at medium to high heat.
4
Add red bell pepper to onions and fry until it is soft.
5
Add tomato and fry until it's cooked completely. Stir frequently.
6
Add eggs and stir. Fry until the eggs are soft but cooked.