Spanish Omelette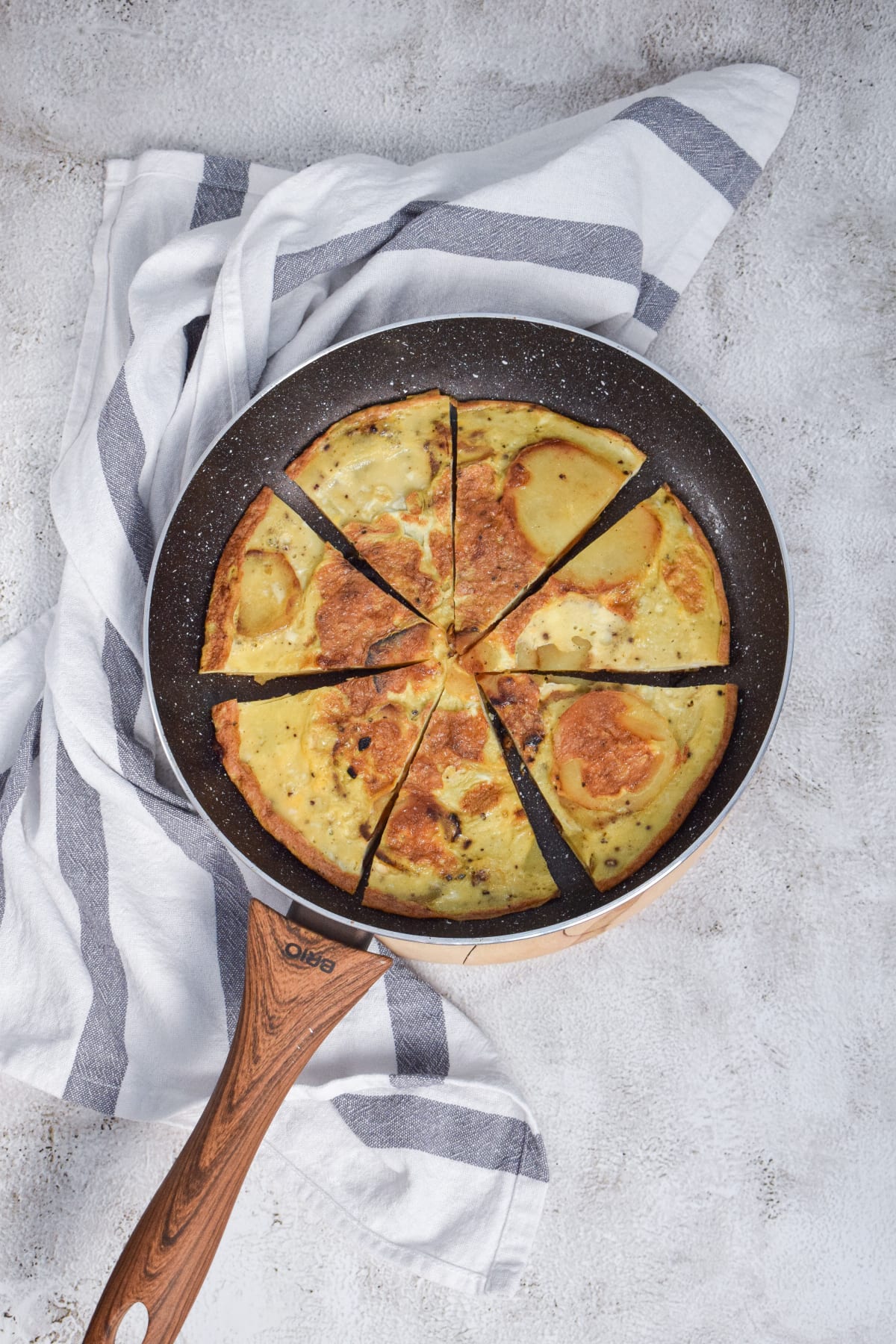 Hello friends, I can say for myself that this is the tastiest omelette of all the types I have tried so far. It all started when I was in Barcelona on vacation, there I tried the spanish Tortilla and fell in love 😍.
2 big potatoes

1 big onion, finely sliced

4 tbsp olive oil

4 eggs

salt

pepper
1
Cut the potatoes into thin slices. Soak in water and dry with a towel. Potatoes will not stick to each other in the pan. Do not skip this step.
2
Heat the olive oil in a non-stick pan and add the onions and potatoes. Add salt and pepper to taste.
3
Cover with a lid. Cook at medium heat. The pan should be covered during the cooking process. Stir occasionally.
4
In a bowl, mix the eggs with a pinch of salt and pepper to taste.
5
When the potatoes are completely ready, add the eggs into the pan. Cover with a lid. Flip the omelette.
Tip:
Serve it with cheese, dried tomatoes or salad.