Stuffed Sweet Potato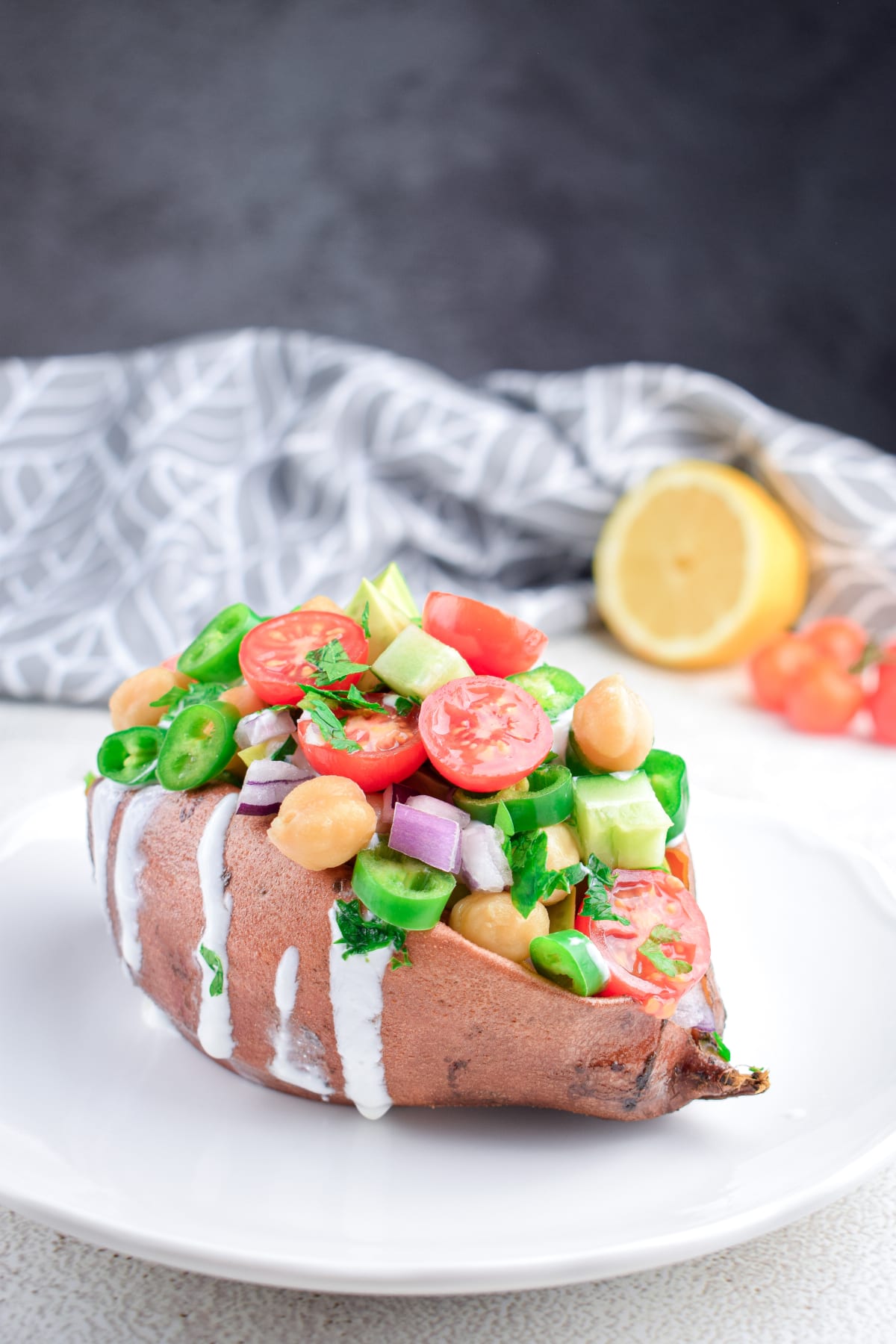 Today I offer you an easy recipe that can be served as a salad or main dish. It's quite big portion. I adore sweet potatoes. They are much healthier than ordinary potatoes, which I also adore, but rarely consume (for obvious reasons).
1 sweet potato

1 tomato

1/2 red onion

1 chilli

1/2 avocado

1/2 cucumber

cilantro or parsley

4 tbsp greek yoghurt

1/4 cup chickpea, boiled
1
Preheat the oven to 250 C (480 F) degrees and put the sweet potatoes wrapped in aluminium foil to bake whole with the skin. Bake for at least 30-40 minutes.
2
When the sweet potato is completely softened, remove the aluminium foil and set it aside to cool down completely or refrigerate for one night.
3
Finely chop all the vegetables. Remove the seeds from the chili.
4
Cut the sweet potato in the middle and fill it with yogurt. Add all the veggies.
Tip:
Serve it completely chilled as a salad.