Stuffed Tomatoes with Feta Cheese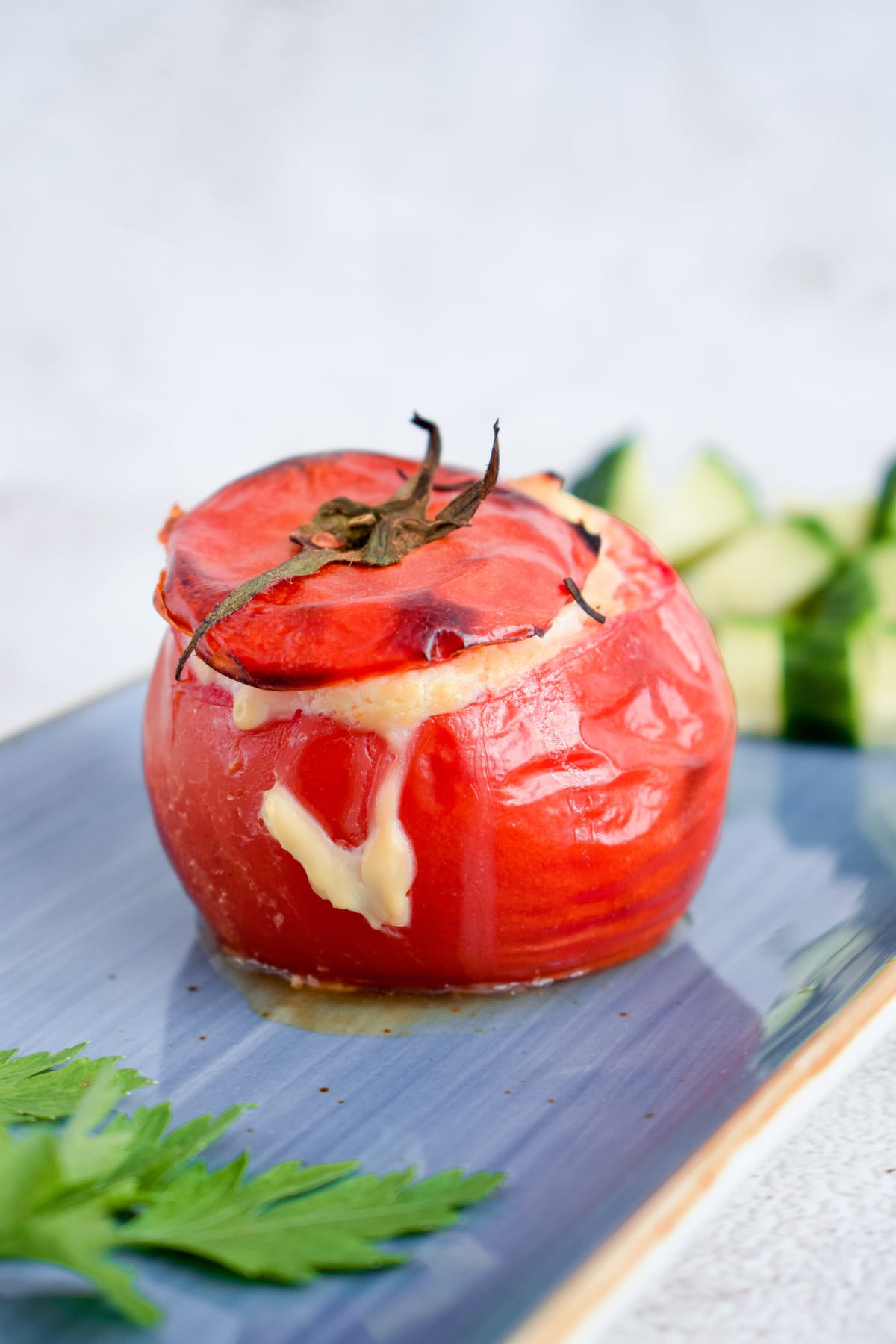 This vegetarian recipe is very tasty and keto.
4 big tomatoes

500g feta cheese

4 eggs

salt to taste

1 tsp pepper

1-2 tbsp olive oil
1
Cut the tomato's top. Scoop the tomato with a small spoon. Remove part of the tomato meal and the seeds. Repeat this step with all tomatoes.
2
In a bowl, mash the feta cheese with a fork. Add the eggs, salt and pepper. Stir until homogenous mixture is obtained.
3
Stuff the tomatoes with the cheese mixture using a small spoon.
4
Place the tomatoes lids. Add the olive oil on top.
5
Bake for about 20-25 min at 250 C (482 F) degrees.