Sweet Potato stuffed with Granola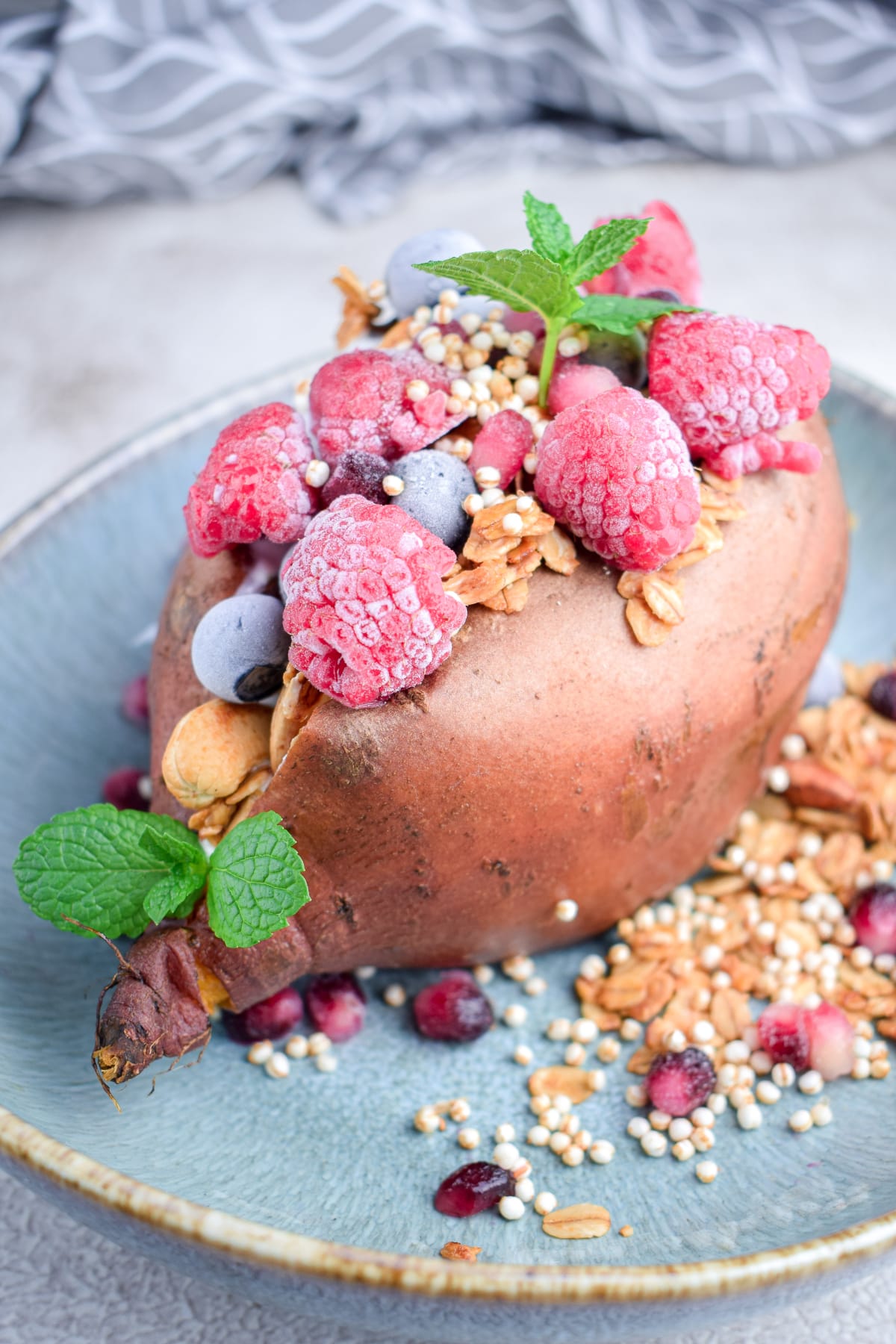 How do you prefer to eta sweet potatoes? Sweet or salty? I personally, like to stuff it with fruits and nuts. If you like this post, you might like another version of it. Check this recipe here of stuffed sweet potato.
1 sweet potato

1/4 cup raw cashews

1 tbsp coconut oil

1 tbsp honey

1/4 cup greek yoghurt

toppings: fruits of your choice
1
Bake the cashews with coconut oil and honey in the oven at 160 C (320 F) degrees for about 10-15 minutes. Set aside to cool down completely.
2
Preheat the oven to 250 C (480 F) degrees and put the sweet potatoes wrapped in aluminum foil to bake whole with the skin. Bake for at least 30-40 minutes.
3
When completely softened, remove the foil and set aside to cool down completely or refrigerate for one night.
4
Cut it in half and fill it with granola, cashews, yogurt, raspberries, blueberries, pomegranate or fruits of your choice.