Sweet Potato Toasts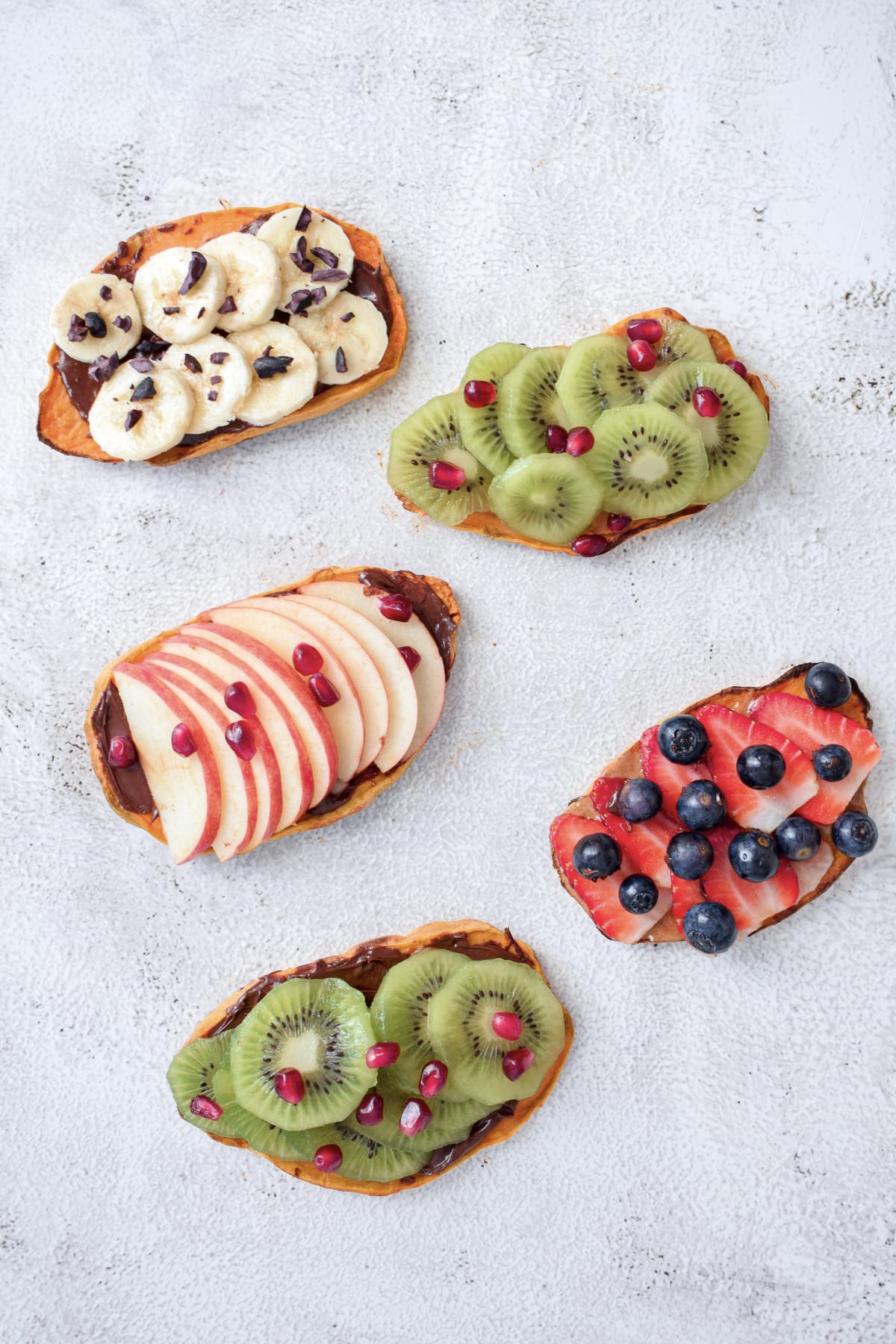 I saw this trend in TikTok and I had to make it. The idea is that the sweet potatoes are cut into slices and baked in a toaster. I don't have it at home and honestly I don't need it. If you have a toaster, you can try this kitchen hack. It's viral hack, I guess it must work. I bake the sweet potato in the oven and it always works for me. I'm not very convinced about the toaster. From one sweet potato I got 4 large slices of almost the same size. When I went to the shop, I specially selected the potatoes with the idea for this recipe. When you select the sweet potato bear in mind that they should be rounded rather than long.
1 sweet potato

1 kiwi

1 apple

1 banana

handful of strawberries

handful of bluberries

4 tbsp peanut butter (chocolate spread or any nut butter)

handful of pomegranate seeds

1 tsp cacao nibs
1
Peel and slice the sweet potato into toasts.
2
Arrange them in a tray lined with baking paper. Bake at 200 C (400 F) degrees for about 20 min.
3
Spread with peanut butter each slice of the sweet potatoes.
4
Arrange the fruits on top of the peanut butter. I made toasts with kiwi, apple, banana, strawberries and blueberries.
5
Decorate the toasts with pomegranate seeds and cacao nibs.