Unicorn Overnight Oats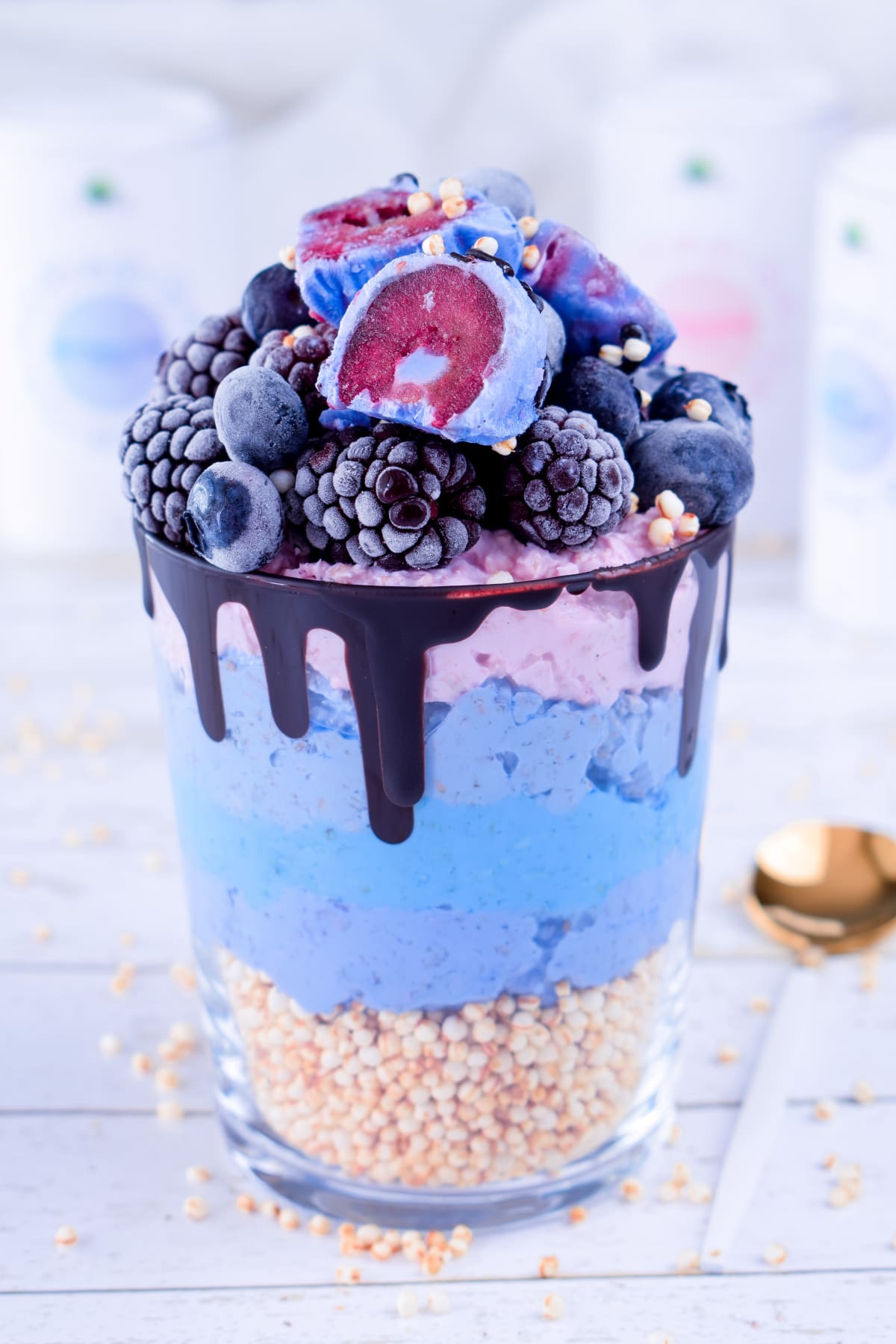 Here is one more layered breakfast which looks magical, isn't it? The colors are fairly and remind me of unicorn world. It's very healthy and you can make it vegan as replacing the greek yogurt with coconut yogurt. This breakfast cups are suitable for kids as well. During the process of assembling you can ask your children to help you. I'm sure they will be very happy to do it.
3/4 cup porridge oats

1 cup greek yogurt (or coconut yogurt)

1 tbsp maple syrup (honey or agave syrup)

1 tbsp dragon fruit powder

1 tbsp blue spirulina powder

1 tbsp butterfly pea powder

3 tbsp puffed quinoa

1/2 cup blueberries

1/2 cup blackberries
1
Soak the oats with the greek yoghurt and maple syrup overnight.
3
In the 1st bowl (pink), combine overnight oats and dragon fruit powder. Mix well.
4
In the 2nd bowl (blue), combine overnight oats and blue spirulina powder. Mix well.
6
Assemble the breakfast in cups or jars. At the bottom of each cup add puffed quinoa.
7
Pour the oatmeal in the cups making the layers. Alternate the 3 porridge mixtures.
Note:
If you prefer, before making the layers, you can dip the empty cups in melted chocolate (just for fun).