Vegan Amaranth Breakfast Bowl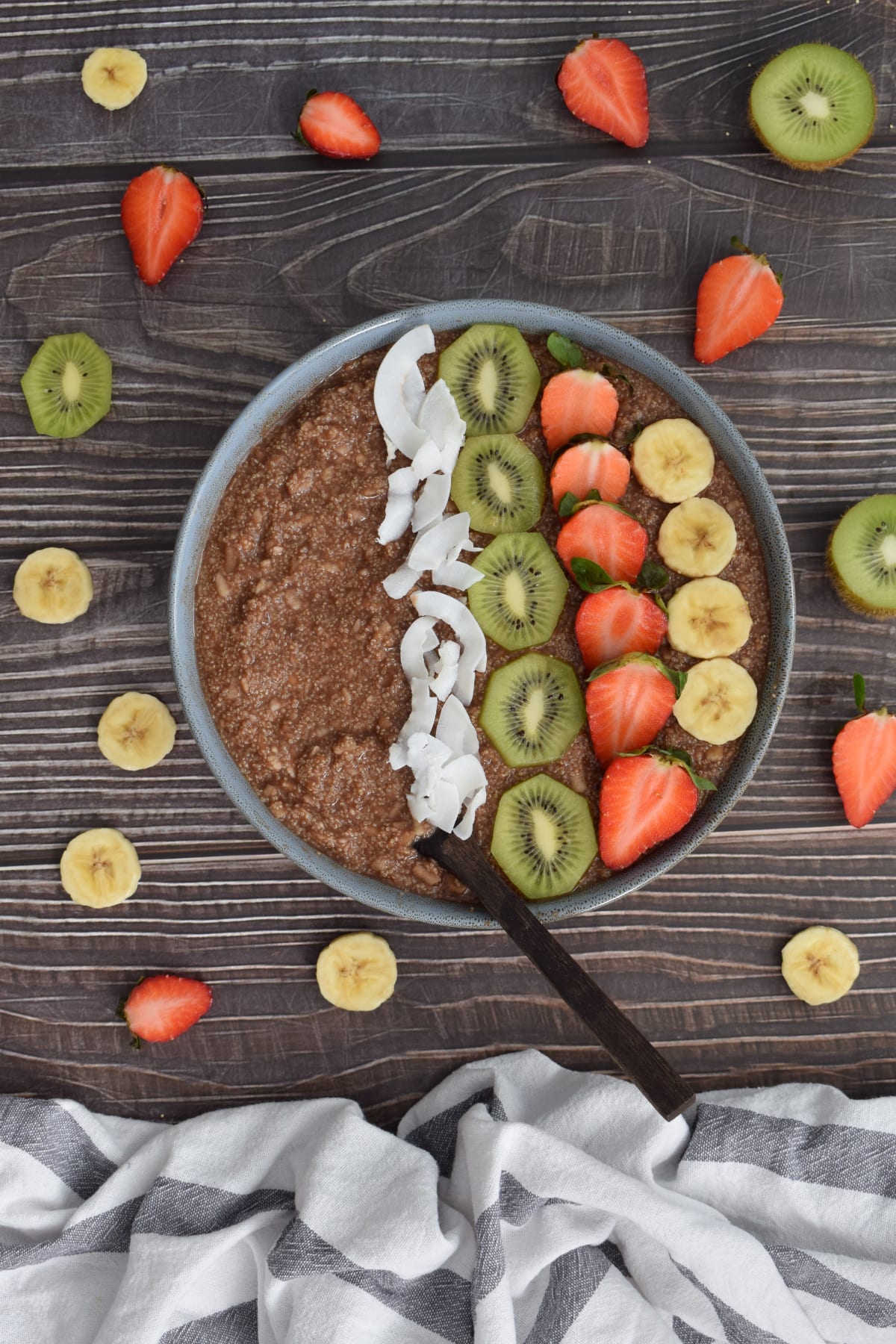 Start your day off right with a delicious and nutritious Amaranth Breakfast Bowl! Packed with wholesome ingredients, this bowl is the perfect way to fuel your morning. In this blog post, I'll be sharing my recipe for an Amaranth Breakfast Bowl that features the delightful combination of amaranth, apples, cocoa powder, maple syrup, and cinnamon. Feel free to sprinkle some additional cinnamon on top for an extra flavor boost. You can customize your Amaranth Breakfast Bowl by adding your favorite toppings. Some great options include sliced bananas, chopped nuts, dried fruits, or a dollop of nut butter. Get creative and make it your own! This Amaranth Breakfast Bowl is not only delicious but also provides a good dose of fiber, vitamins, and minerals to kick-start your day. It's a great option for those following a vegan, gluten-free or plant-based diet, as amaranth is naturally gluten-free and packed with plant-based protein. So, give this Amaranth Breakfast Bowl a try and experience the delightful combination of flavors and textures it offers. Enjoy the nourishing benefits of amaranth and start your day on a healthy note.
1/2 cup amaranth

2 apples

1 tbsp cocoa powder

2 tbsp maple syrup (or agave syrup)

1 tsp cinnamon
1
First, rinse the amaranth thoroughly under cold water to remove any debris. In a medium-sized saucepan, combine the rinsed amaranth with 1 cup of water.
2
Bring the mixture to a boil, then reduce the heat to low, cover, and let it simmer for about 20 minutes or until the amaranth is cooked and the water is absorbed.
3
While the amaranth is cooking, peel and grate the apples.
4
Once the amaranth has cooled down a bit, stir in the cocoa powder, maple syrup (or agave syrup), cinnamon and grated apples. Mix well to ensure that the flavors are evenly distributed throughout the amaranth.