Vegan Avocado Hummus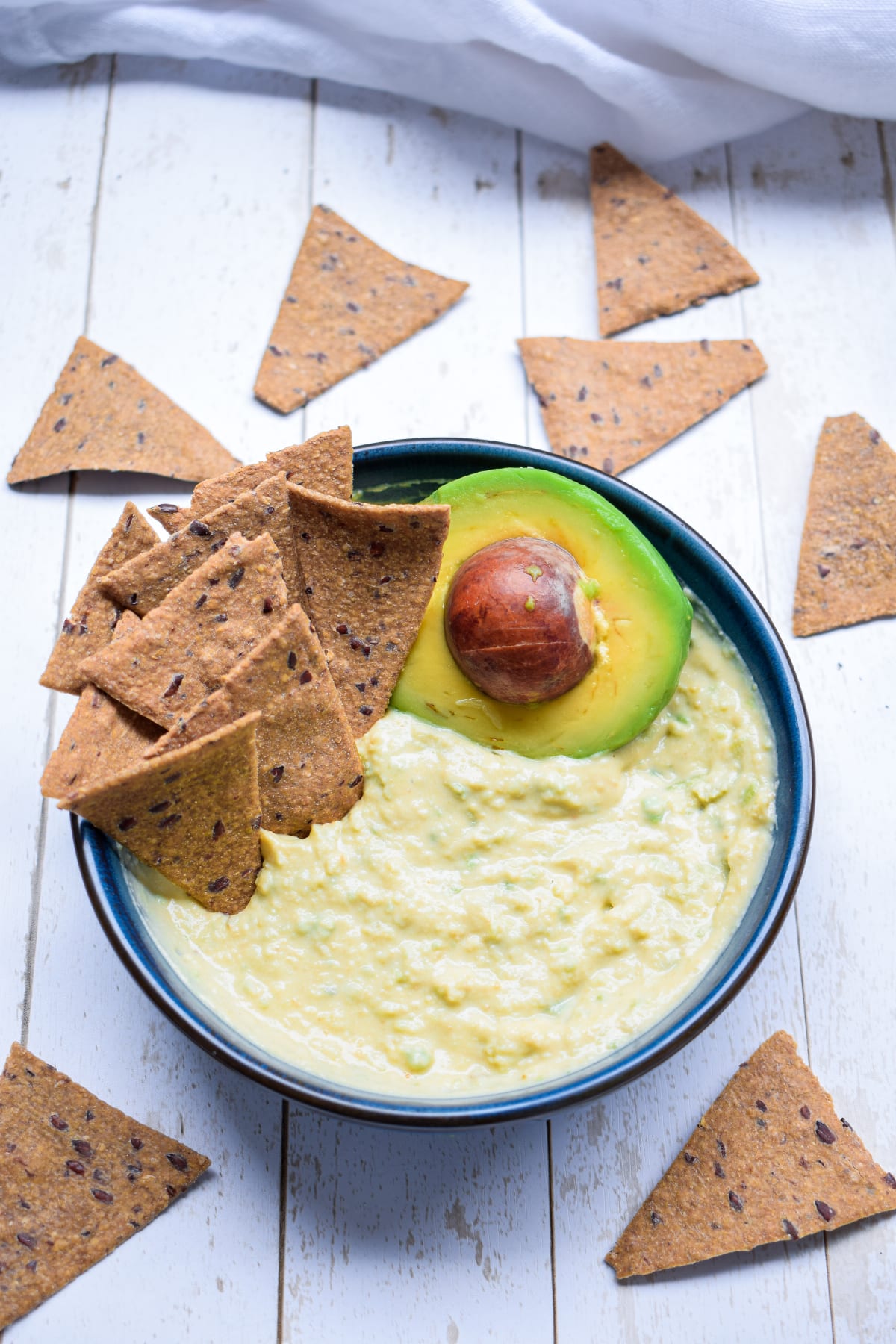 This vegan recipe is so healthy. You can spread the hummus on tortilla bread, add some veggies and make a wrap. If you prefer, you can dip it with corn chips. If you plan to make a Mexican night and invite guests, this avocado hummus definitely should be part of the menu. Chickpeas and avocado are great combination.
1 cup chickpeas, boiled or canned

1/4 cup olive oil

1 clove of garlic

2 tsp cumin powder

2 tbsp lemon juice

1 tsp salt

1 avocado
1
Combine everything and blend.
2
Serve it and decorate with avocado half, if you prefer.
Tip:
Avocado becomes dark very quickly. In order to fix it, add more lemon juice, according to your taste.