Vegan Banana Protein Bread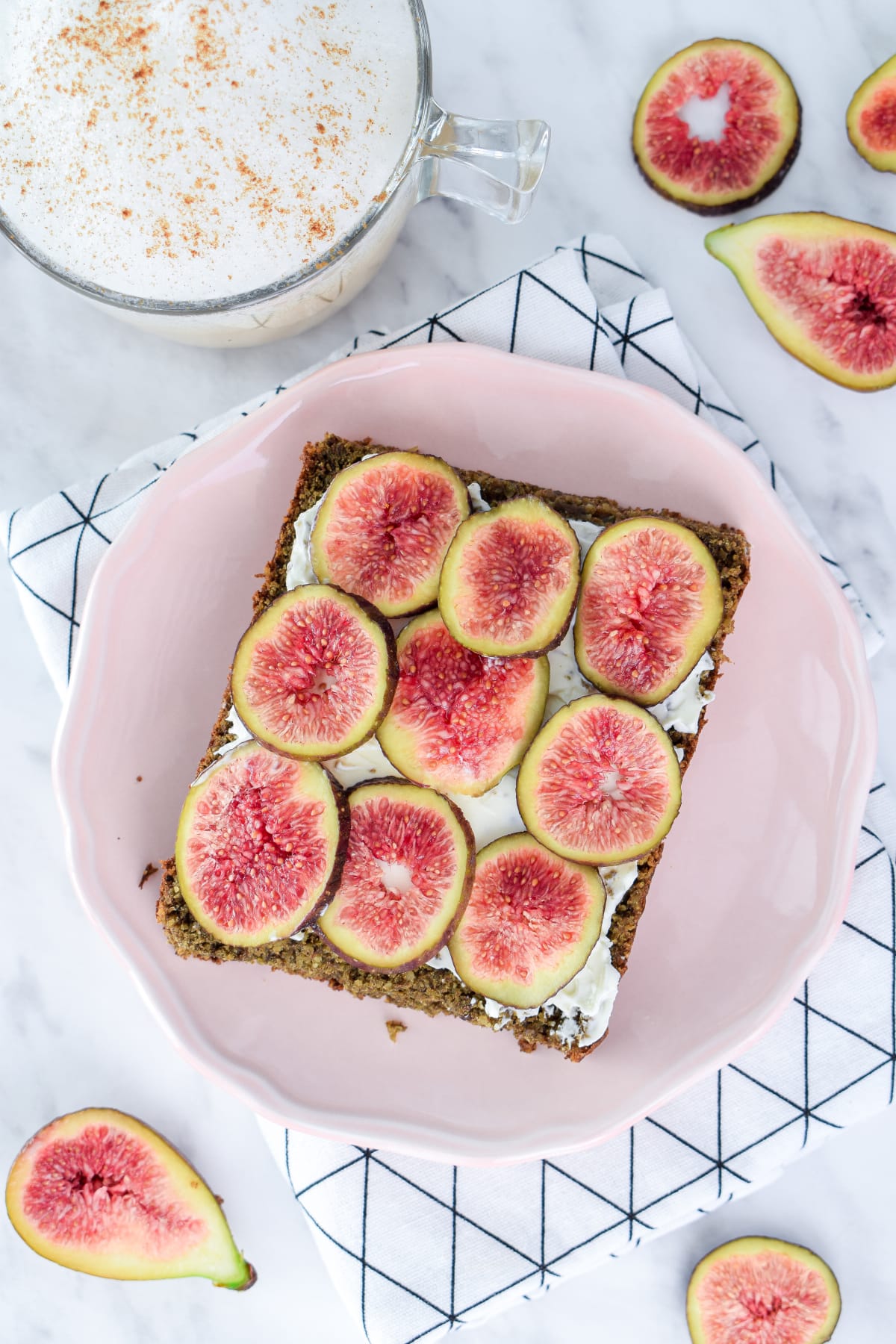 Today I show you a healthy recipe for my favorite dessert with bananas or a breakfast rich in protein.
2 tbsp. flaxseed, ground

2/3 cup date sugar

1/4 cup plant based protein powder

2 cups rolled oats, ground into fine flour

1/4 cup nut (seed) butter or tahini

3 medium sized bananas

2 tsp baking powder

1 tsp baking soda

2 tbsp vinegar (or lemon juice)

pinch of salt

1 tsp cinnamon
1
Soak the flaxseed in 5 tbsp. water for 10-15 minutes.
2
Preheat the oven to 160 C (320 F) degrees with a fan.
3
Mash the bananas with a fork. Add all the wet ingredients and stir.
4
In another bowl, combine all dry ingredients and stir.
5
Combine the dry and wet ingredients. Stir well until a smooth texture is obtained.
6
Pour the batter into a rectangular cake or loaf pan lined with baking paper.
Tip:
My pan is 27x8 cm (11 inches).
7
Bake for about an hour - an hour and 10 minutes or until it becomes golden brown on the outside.
8
Immediately after baking, let it cool on a rack for at least 30 minutes.