Vegan Brownie Cookies with Chickpea Flour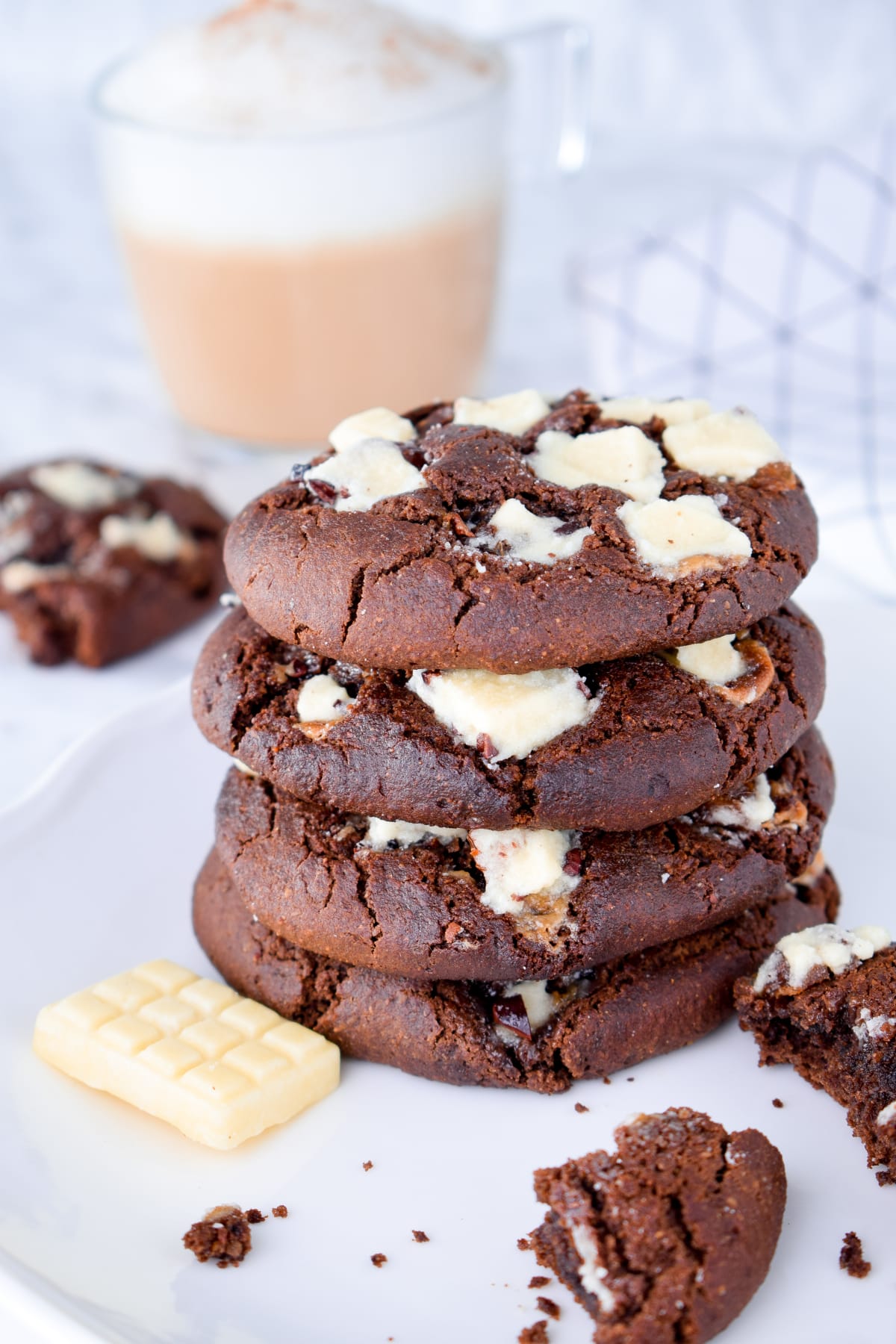 Honestly, these cookies are phenomenal. I don't know how I kept myself from not eating them all :D lol It became my favorite brownie cookies recipe ever. Bake them and you will make sure that they are worth the effort, although they are super easy to make.
2 tbsb flaxseed, ground

1/3 cup date sugar

1/2 cup chickpea flour

1/4 cup rolled oats, ground

3 tbsp coconut oil

3 tbsp cocoa powder

4 tbsp nut milk

1 tsp baking powder

1/2 tsp baking soda

pinch of salt

1/4 cup white chocolate
1
Soak the flaxseed in 5 tbsp. water for 10-15 minutes.
2
Preheat the oven to 180 C (356 F) with a fan on both sides.
3
In a bowl, combine all dry ingredients and stir well.
4
Combine the wet ingredients in another bowl and add the dry ones.
5
Break the white chocolate into small pieces and arrange on top of the cookies.
6
Bake for no more than 15 minutes.
Tip:
I bake them for about 12-13 minutes, because the white chocolate starts to turn golden. This time is enough. When I take them out of the oven they are still soft, after cooling they are crispy on the outside and soft on the inside.
7
Immediately after baking, placed the cookies on a rack to cool down completely.
Tip:
Wait for at least 30 minutes before serving.
Note:
The ingredients are for 6 large cookies.