Vegan Chocolate Baked Oatmeal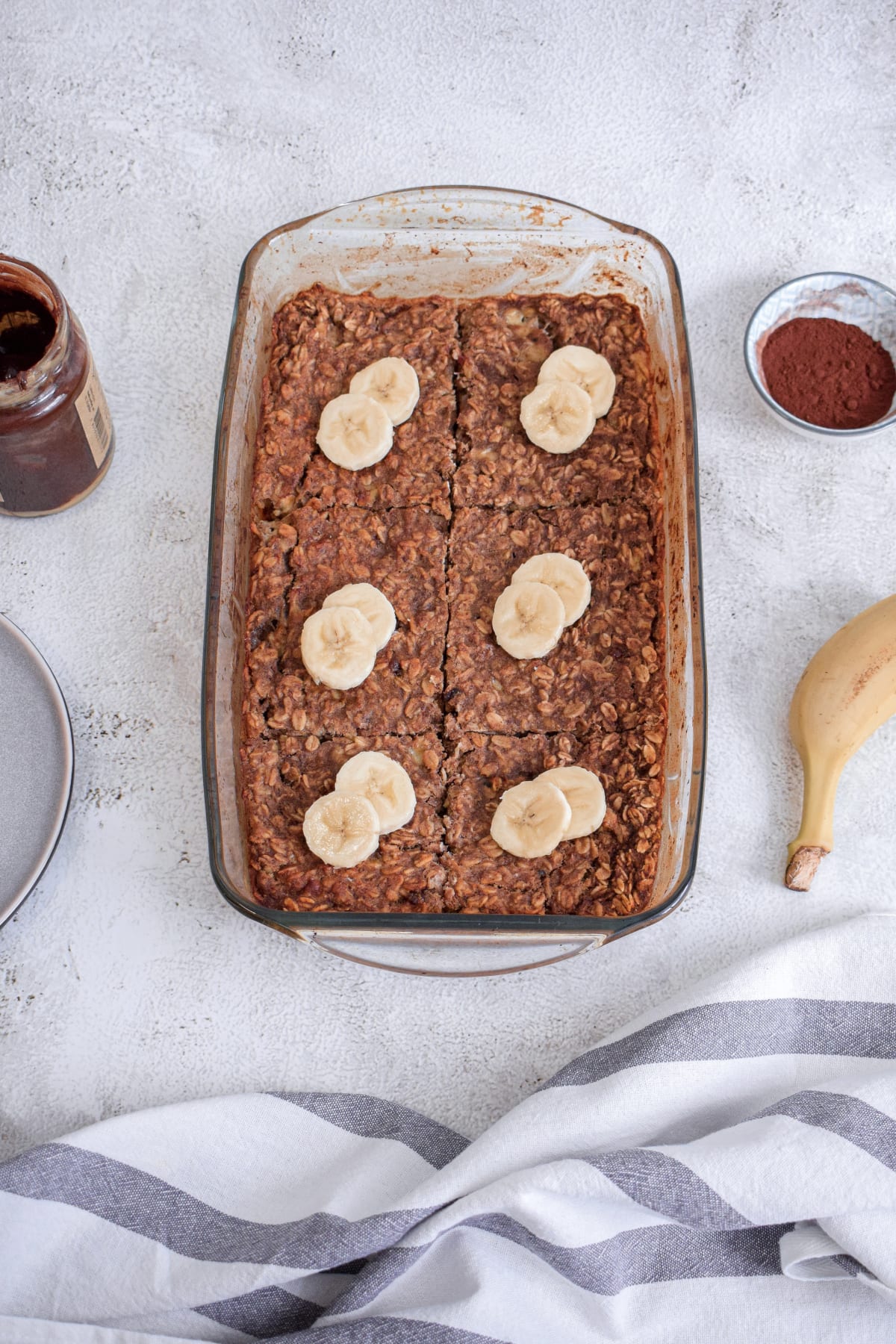 Hello friends, it's time for something suitable for breakfast or afternoon snack. As I promised you, I'm uploading a recipe for baked oatmeal, adapted from Feel Good Foodie. If you like oatmeal, you will definitely like this recipe. I recommend it! It turns out very tasty!
3 bananas

3 cups rolled oats

6 dates, pitted

3 tbsp flaxseeds, ground

3/4 cup peanut butter

500 ml (17 oz) vegan chocolate milk

2 tsp baking powder

2 tsp cinnamon
1
Soak the dates in warm water for 30 minutes.
2
Mash the bananas and dates with a fork.
3
Add the peanut butter to the dates.
4
Pour the oats, flaxseed, baking powder, cinnamon. Stir.
5
Pour the wet ingredients over the oat mixture. Stir to combine.
6
Line a baking tray with parchment paper. Pour the mixture.
7
Bake in a preheated oven at 375° F / 190° C degrees on both sides.
8
Serve with banana slices and drizzle vegan chocolate spread.