Vegan Chocolate Coconut Cups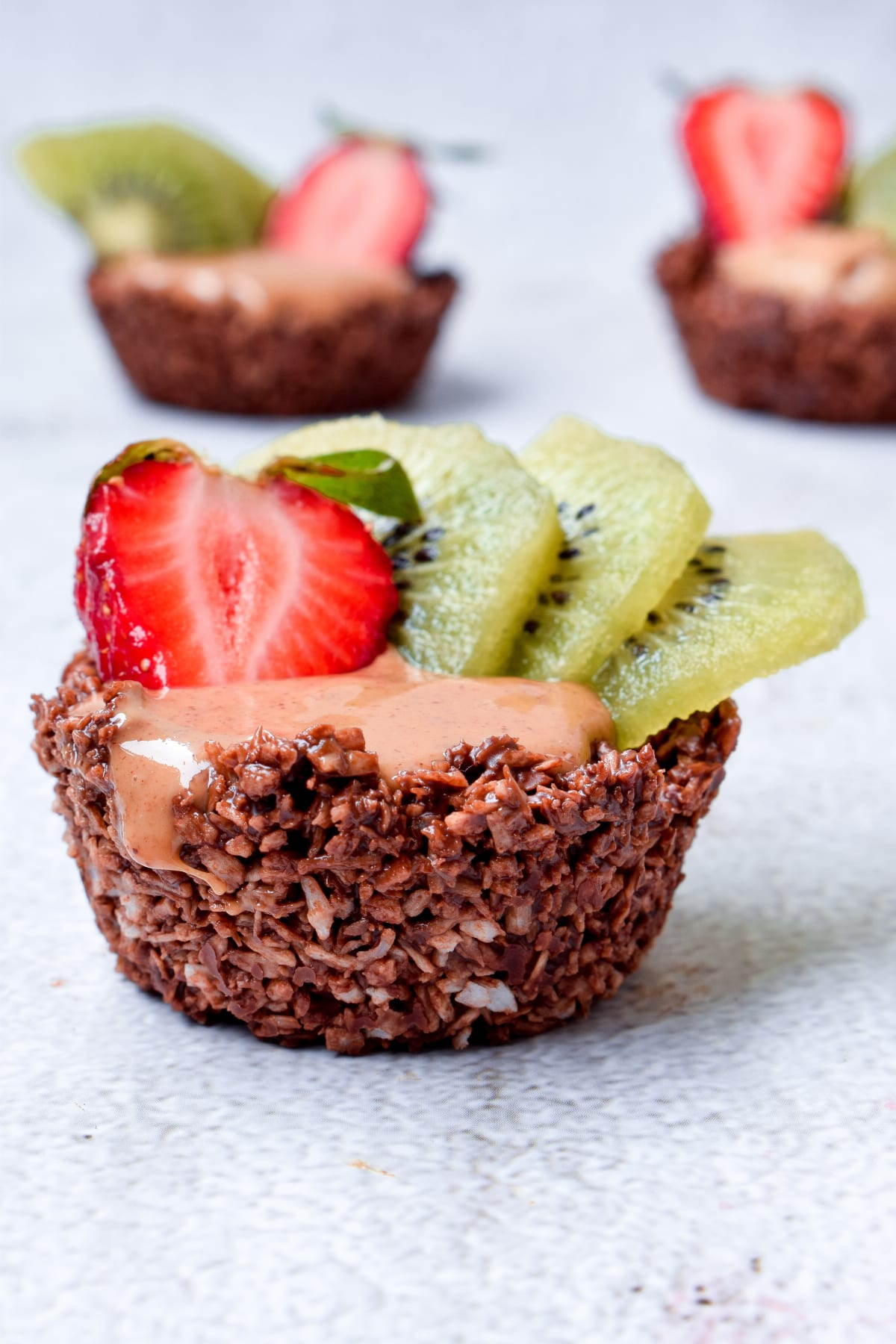 Today's recipe is very easy and quick, for the days when you have sweet tooth but you don't have much time. The taste is simply divine - a combination of chocolate, coconut and nuts.
1/2 cup dark chocolate drops

1/2 cup desiccated coconut flakes

4 tbsp tahini (or nut butter)

fruits of your choice
1
Melt the chocolate using a double-boiler or in the microwave.
2
Combine the desiccated coconut flakes with the chocolate.
3
Divide the mixture into 4 equal parts and pour into silicone muffin tins. Shape into cups.
5
In the center of each cup, put 1 tbsp. tahini.
6
Decorate with fruits according to your taste.
Tip: