Vegan Chocolate Oat Milk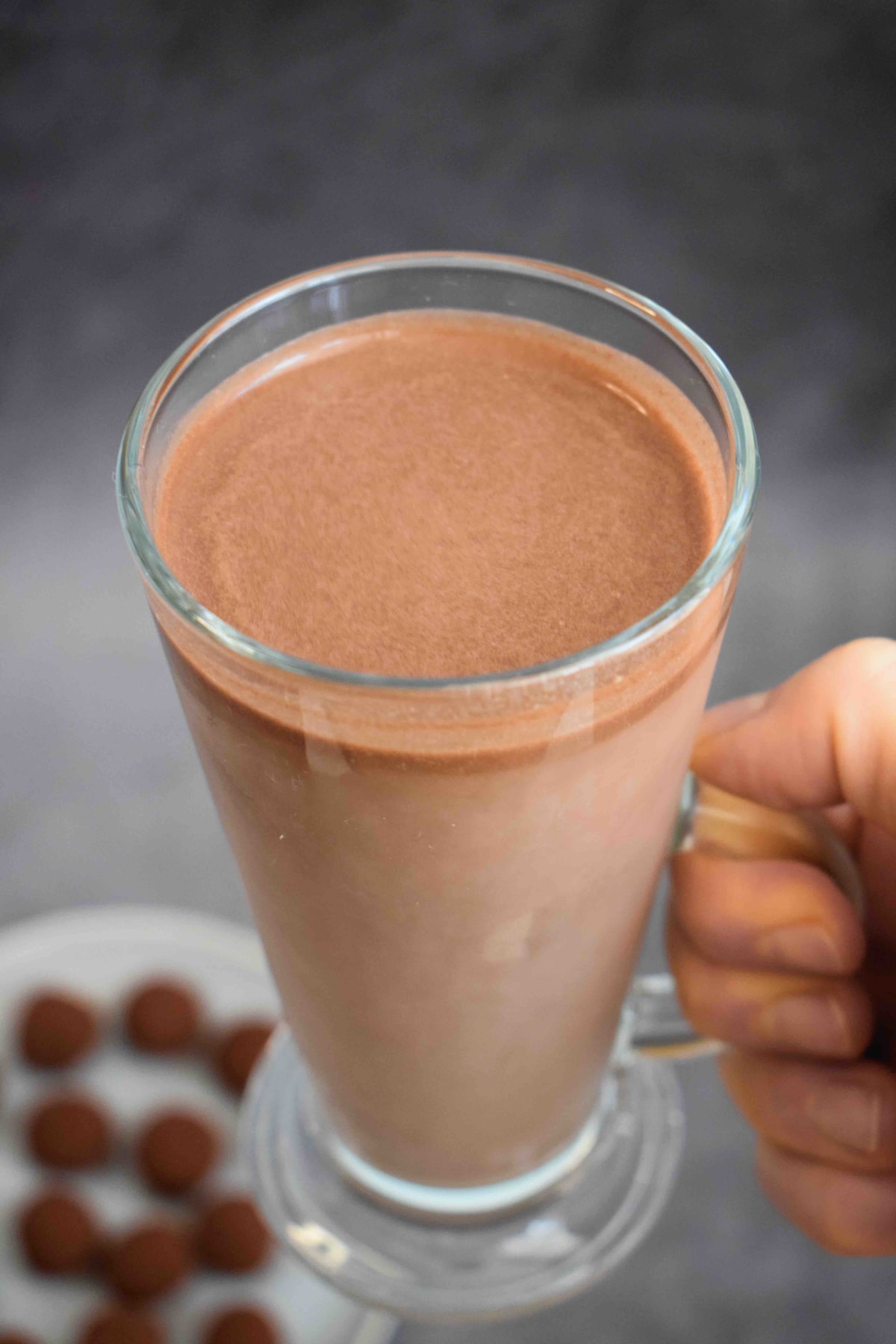 Hi everyone, here is a super quick and easy vegan oat milk recipe. You can use the left over oatmeal to make these delicious Chocolate Truffles at home.
1 cup rolled oats

4 cups ice cold water

2 big medjool dates, pitted

1 tsp. cocoa powder
1
Soak the dates for 30 min in hot water.
2
In a bowl, add oats, ice cold water, cocoa powder and dates.
Tip:
Water should be very cold. Water temperature is important. Refrigerate the water (if needed) before continuing.
3
Blend for a short time in a high powered blender. Make sure to not over-blend.
4
Strain the chocolate oat milk mixture by pouring through a nut milk bag.
5
Transfer the oat milk to a sealed container and store in the fridge for up to 7 days.