Vegan Energy Strawberry Nicecream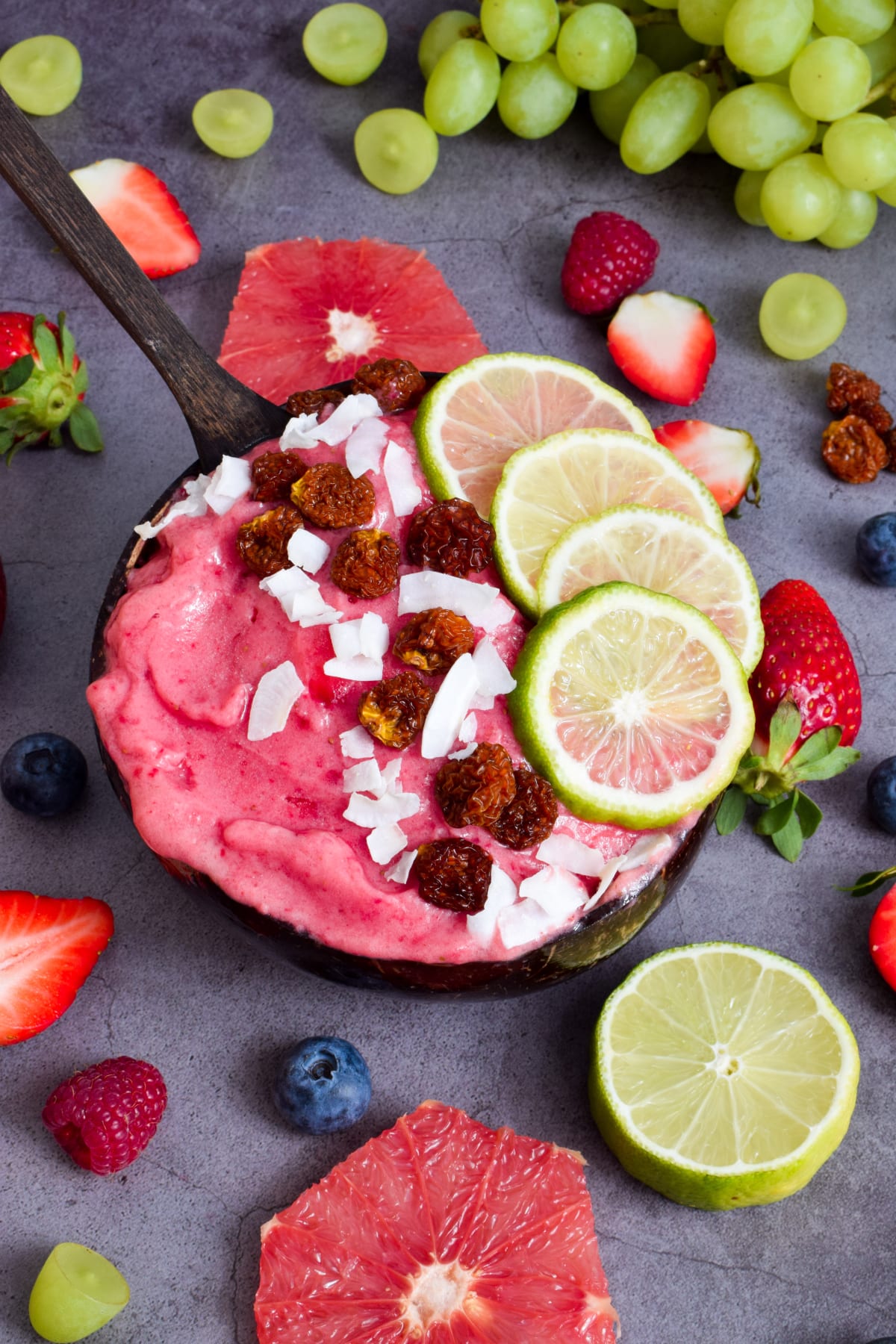 I see these coconut bowls all over Instagram and Pinterest. I had to try it and here is my recipe for smooth and silky strawberry nicecream. I use guarana powder which gives us more energy. If you can't find it, you can omit this ingredient. You can add protein powder instead. For topping I used organic dried mulberries which are rich in iron, calcium, vitamin C and fibre. I hope you enjoy this breakfast bowl.
4 bananas, frozen

1/2 tsp guarana powder

1/4 cup vegan milk

250g strawberries, frozen
1
Blend the bananas, frozen strawberries, vegan milk and guarana powder using Nutribullet or kitchen blender. Blend it until the texture is very smooth and there are no lumps.
2
Pour the nicecream in coconut bowl and decorate with fruits of your choice.
Note:
Toppings: lime slices, coconut chips and white dried mulberries.