Vegan Keto Almond Milk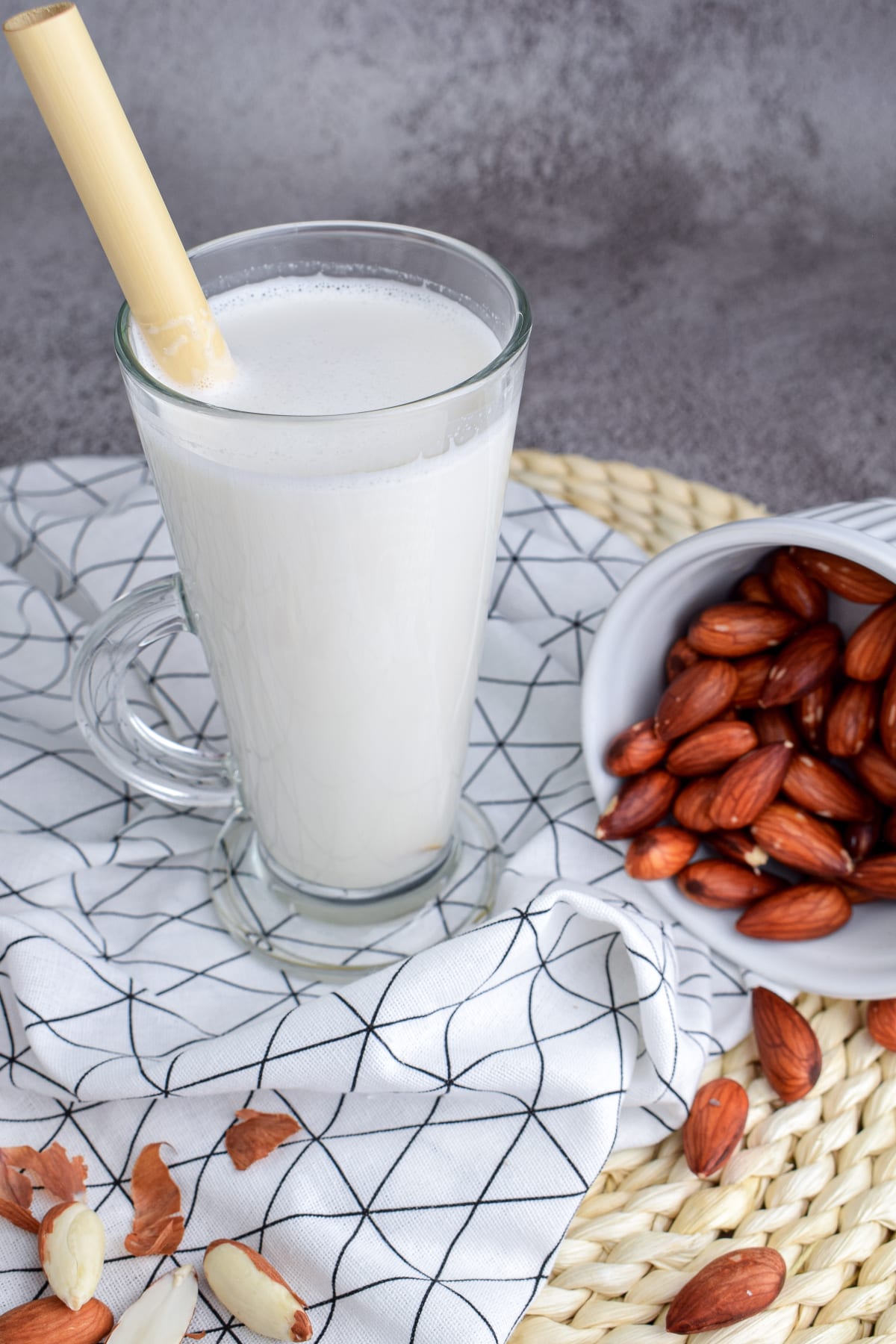 You need only almonds and water. In a ratio of 1:2, i.e. for 1 cup almonds, you need 2 cups of water. Tools that you need are a blender, a bowl or a jug, a nut bag or muslin cloth.
1 cup almonds

2 cups of water
1
Soak the almonds in water overnight. Next day drain the water and peel the skin.
2
Combine almonds and water in ratio 1:2. Blend.
3
Using the bag, strain the milk.
4
Store the milk in a tightly closed container in the refrigerator for up to 2-3 days.