Vegan Keto High Protein Raw Truffles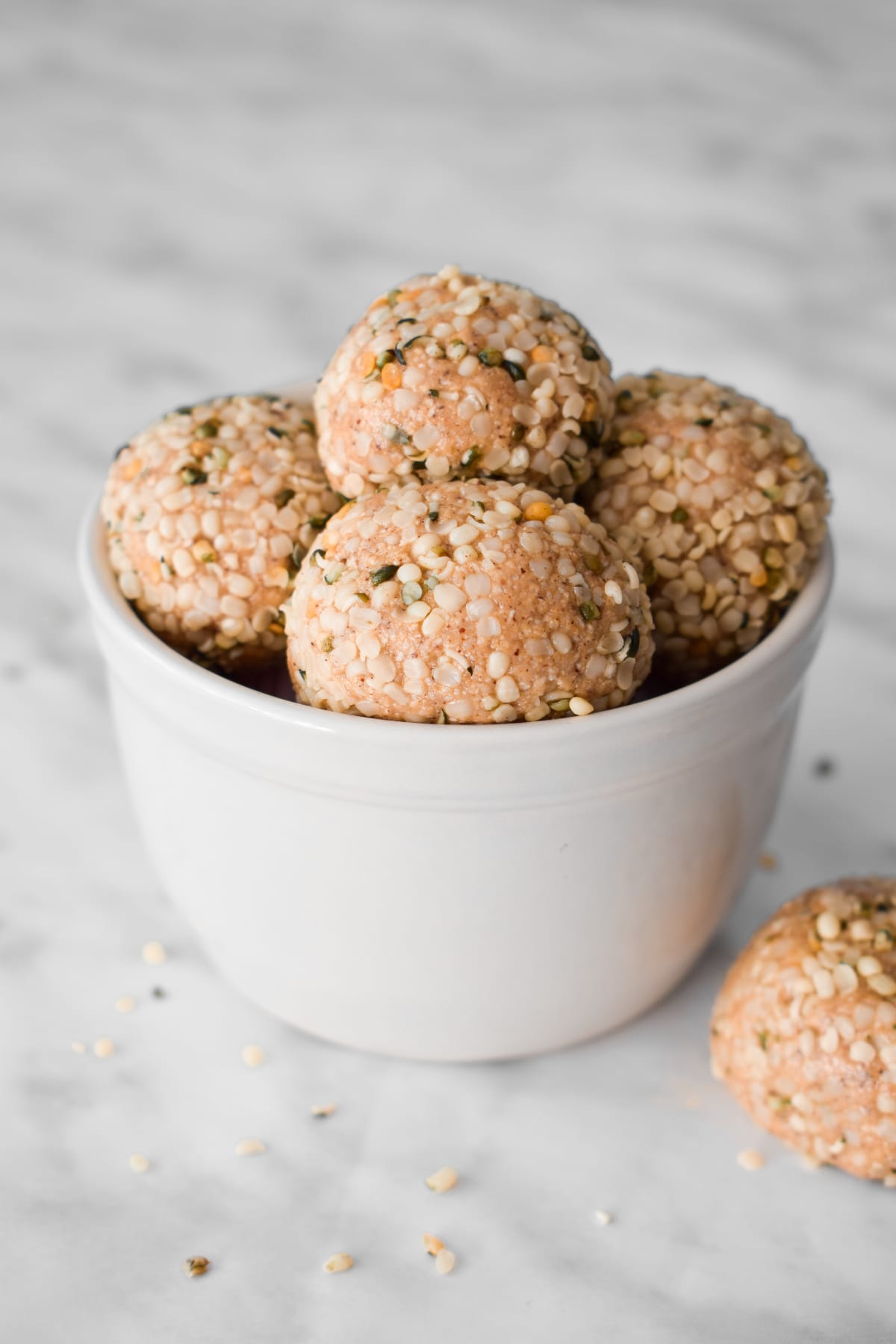 This is one of my favorite recipe for vegan-keto, high protein, effortless, quick and easy snack.
1 cup coconut flour

2 tbsp sesame seeds

2 tbsp hemp seeds
1
Combine coconut flour and nut butter. Add FlavDrops. Stir.
2
Spoon about 1 tbsp of the mixture and form it into a ball using your palms.
3
Roll the truffles into sesame seeds and hemp seeds.
4
Refrigerate for at least 30 min before serving.