Vegan Keto Iced Matcha Latte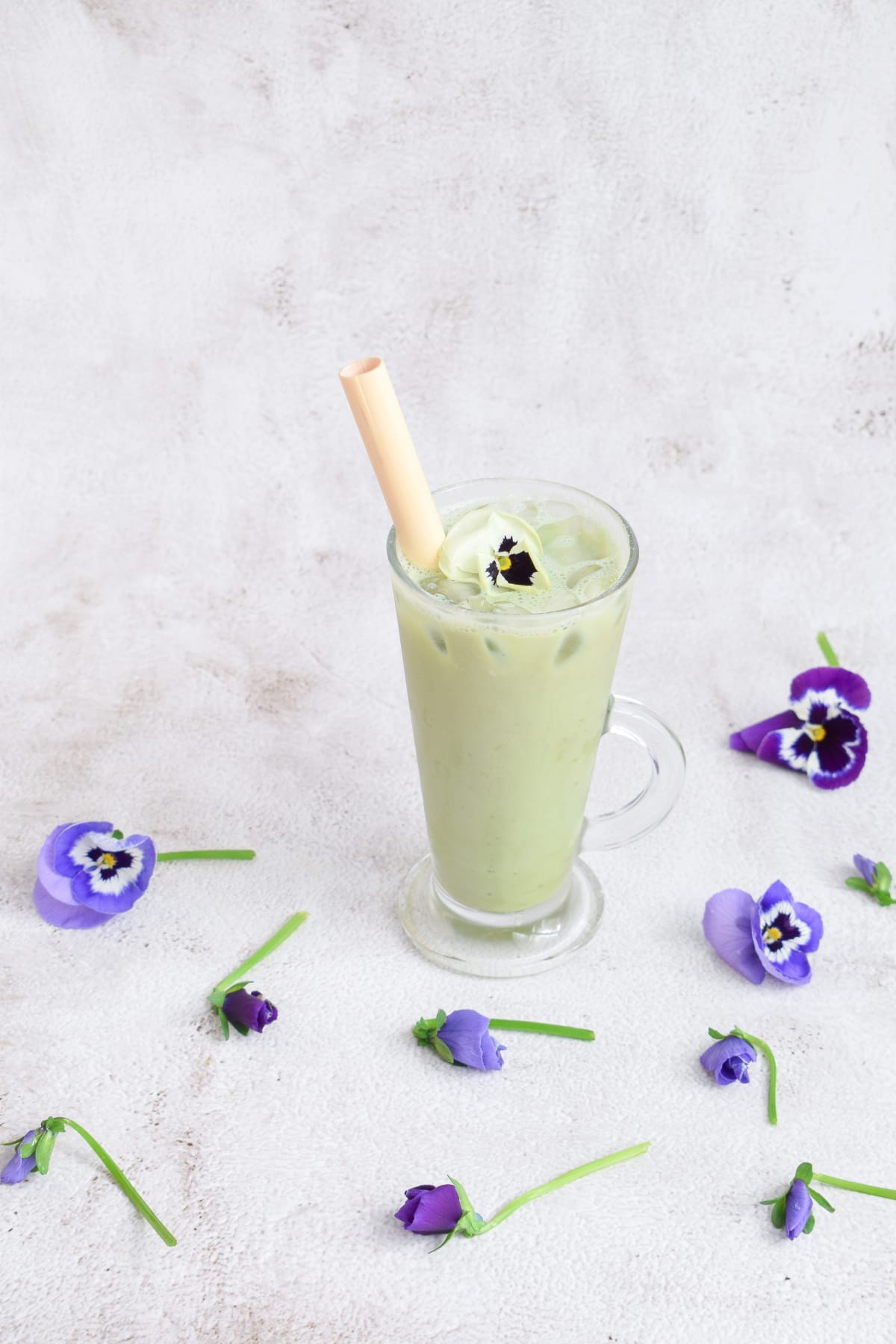 Hello friends! I often make this tea and I tried to find the most optimal option before sharing the recipe with you. To obtain a thick foam, the Japanese experts use a special bamboo whisk during their tea ceremony. The bamboo whisk is called "chasen" or "besen". For me it is a bit more difficult to find it in stores in Bulgaria, but you can check out the internet shops and order online. The secret for good matcha tea is the foam. It is hard to achieve it if you do not have the necessary Japanese tools and skills. I give you several options on how you can do it the easiest. Enjoy! Here you can find my recipe for => Keto Matcha Tiramisu in a jar, which is perfect combo with Vegan Keto Iced Matcha Latte.
1/2 tbsp matcha powder

1/2 cup hot water

1/2 cup vegan milk

2 tsp erythritol (or sweetener of your choice)

ice cubes
1
Heat the water (to about 80 C or 176 F degrees) without boiling.
2
Sift the matcha through a fine sieve so that there are no lumps.
Tip:
Please do not skip this step.
3
Using a jar, shaker, hand mixer or milk frother mix the matcha, erythritol and 1/4 cup hot water. A thick foam should be obtained.
4
Pour the remaining 1/4 cup water and matcha tea in a glass full of ice cubes.
5
Pour the vegan milk. Enjoy!