Vegan Pumpkin Curry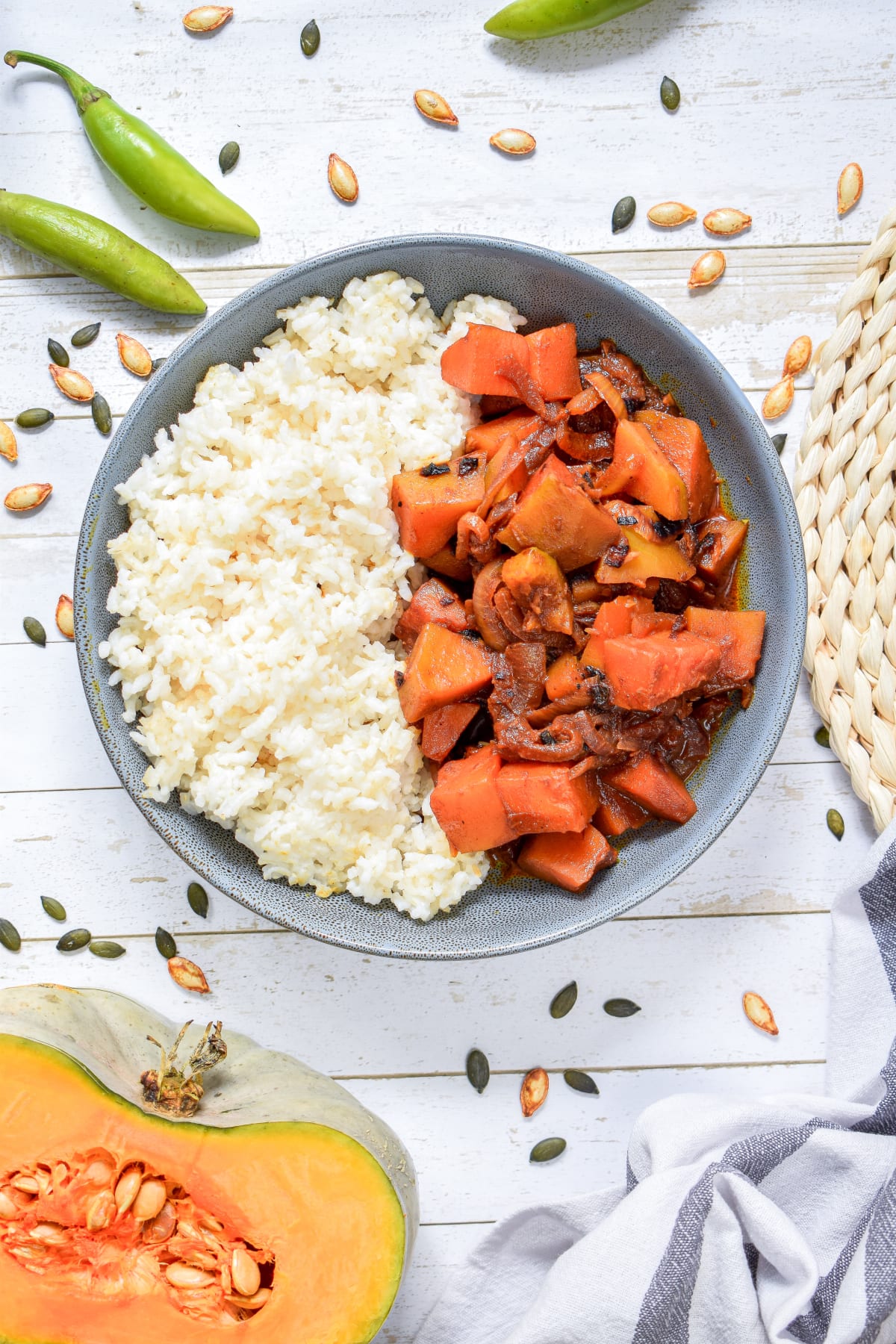 Let's continue with the pumpkin recipes. This time, however, it is savory dish. This curry is one of my favorite but I love all kinds of stews with lots of spices and vegetables. This recipe is vegan and keto as well.
2 cups pumpkin, diced

2 tbsp olive oil

1 onion

4 cloves garlic

1 tbsp fresh ginger

2 tsp chili powder

2 tsp chana masala powder

salt to taste
1
Heat the olive oil in a saucepan on the stove at medium to high heat.
3
Crush the garlic, ginger and a pinch of salt to obtain a thick puree.
4
Add the ginger-garlic puree to the pan and fry for 30 seconds.
6
Add 2 cups of water and salt to taste.
Tip:
If you have vegetable broth use it instead of the water.
7
Add the spices to the pan - chili powder and chana masala powder.
8
Reduce heat to medium to low and let it simmer for about 15-20 minutes.
9
When the pumpkin is completely cooked, remove the stew from the heat and serve with rice.