Vegan Raw Chocolate Truffles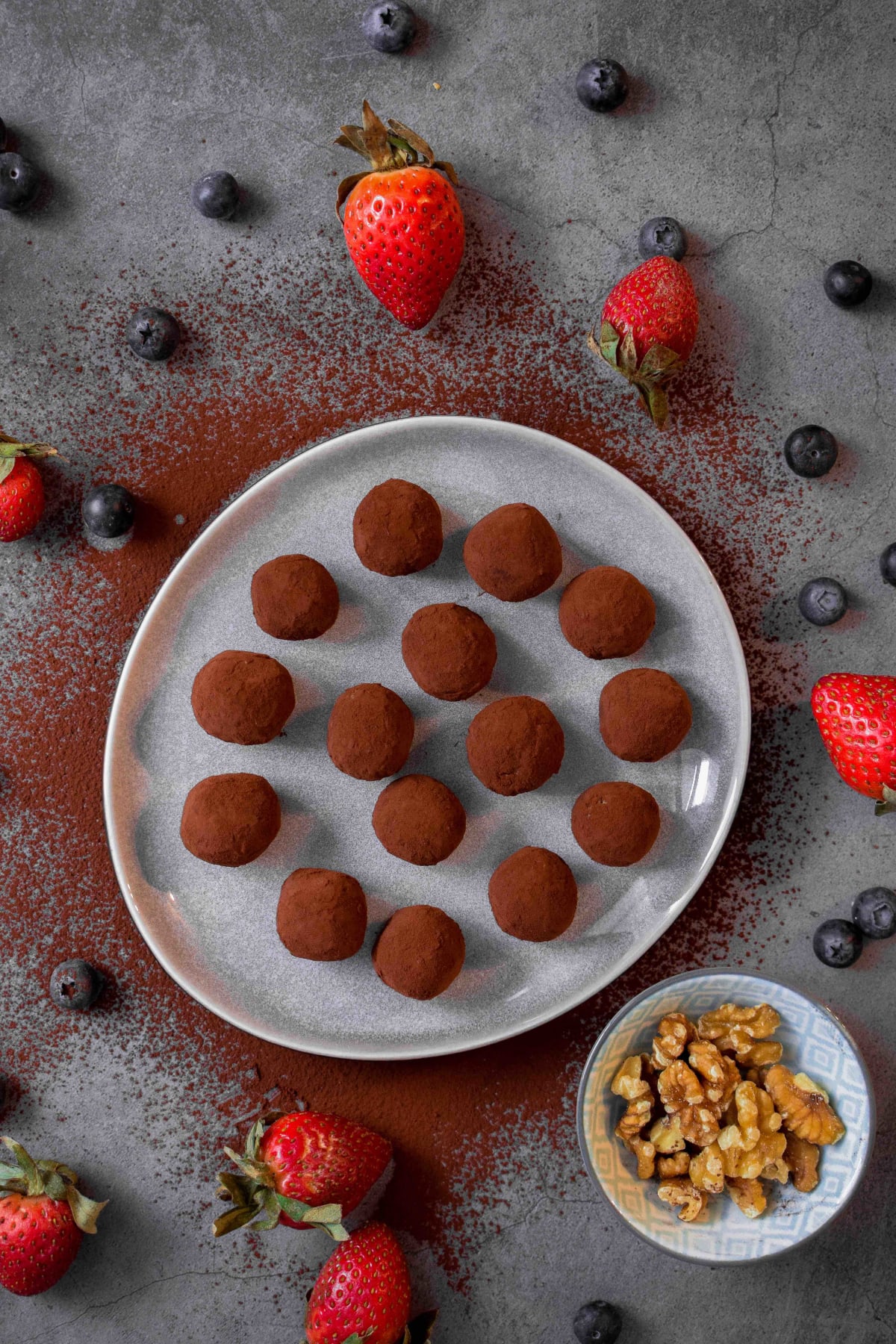 Hi everyone, here is a super quick and easy vegan raw chocolate truffles recipe. You can use the left over oatmeal from my homemade chocolate oat milk to make these very delicious chocolate truffles at home.
1
Soak the dates for 30 min in hot water.
2
With a fork, mash the dates until a smooth texture is obtained.
3
In a bowl, combine dates, oatmeal, cocoa powder and walnuts.
4
Roll the dough between your palms until the truffles form.
5
Roll them in cocoa powder.