Vegan Raw Energy Bar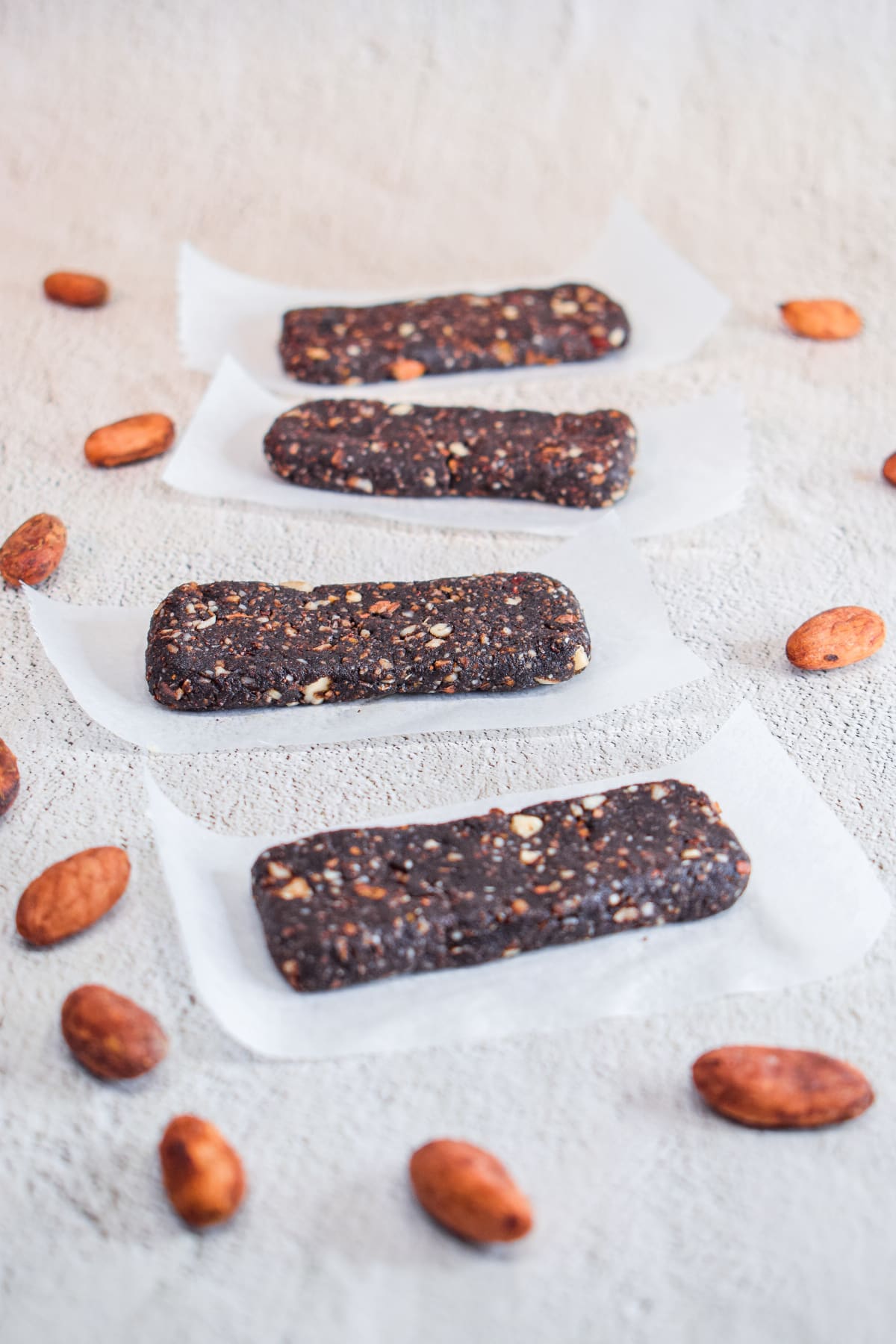 Hello friends! The idea for this raw energy bar came to me while I was shopping at Lidl supermarket. I was thinking... Instead of buying it, why not do it at home? I actually bought it to compare the taste with my version. I experimented and it turned out to be a very similar bar. It's not too sweet nor bitter, it's crunchy from the almonds. If you wish, add 1-2 cocoa beans (roughly crushed) for a mysterious taste.
1/2 cup almonds, roughly chopped

3 tbsp almonds, finely ground

6 large medjool dates

2 tbsp unsweetened cocoa powder

1 tbsp cocoa beans, finely ground

1-2 cocoa beans, roughly chopped (optional)
1
Soak the dates into warm water for 15 minutes. Peel the skin and remove the pit. Mash the dates with a fork.
2
Combine all the ingredients and stir until a dough forms. Put it in the fridge for 10-15 minutes and then continue with step 3.
3
Cut it into 4 equal parts. Make 4 bars and refrigerate for a couple of hours.