Vegan Raw Walnut Truffles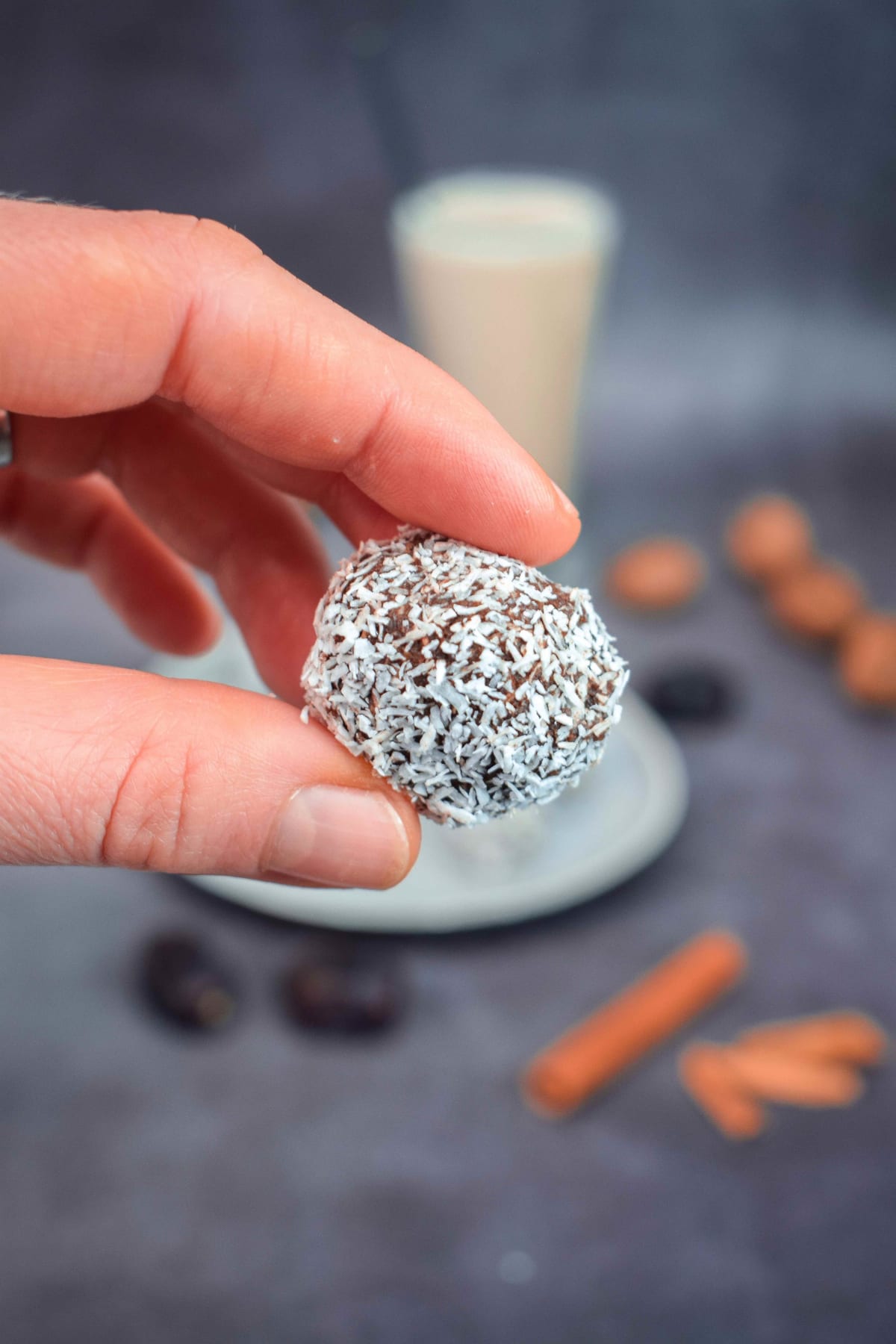 It can't be easier. Who said that the vegan food is not delicious? Try this recipe first and then talk :D
6 big medjool dates, pitted

2 tbsp. cocoa powder

2 tbsp. desiccated coconut flakes
1
Soak the dates for 15 min in hot water.
2
In a bowl, combine walnut meal, cocoa powder and dates. Mix thoroughly.
3
Spoon about 1 tbsp of the chocolate mixture and form it into a round ball using your palms.
4
Roll the truffles in coconut flakes or cocoa powder.