Vegan Roasted Pumpkin Hummus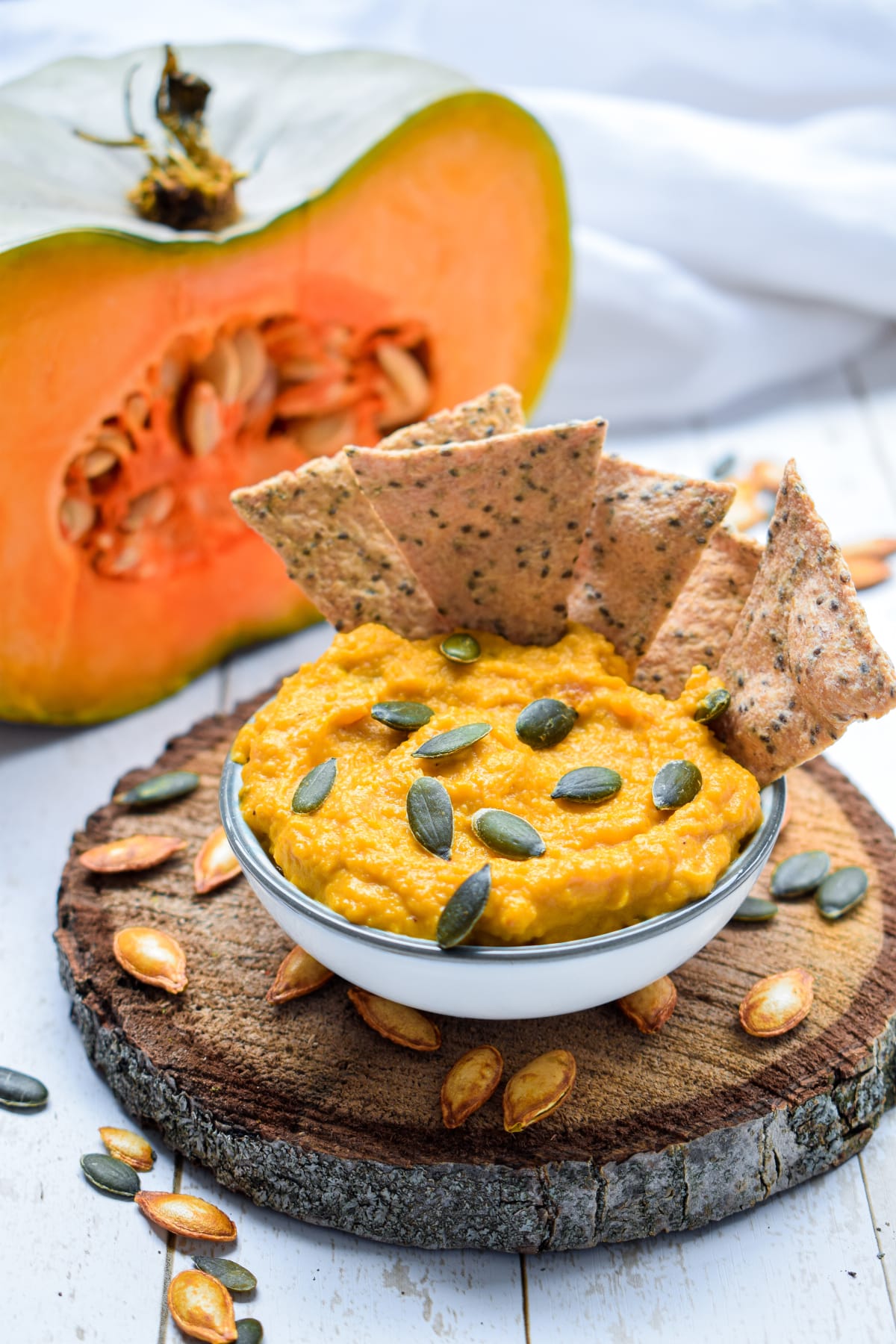 It's pumpkin season! If you haven't try hummus with pumpkin, you have to do it! It's very delicious. This recipe is vegan, so simple and easy. It's effortless and so delicious.
1 cup chickpeas, boiled or canned

1/4 cup olive oil

1 clove of garlic

2 tsp cumin powder

2 tbsp lemon juice

1 tsp salt

1/2 cup pumpkin puree (roasted pumpkin)
1
Combine everything and blend.
2
Serve it and decorate with pumpkin seeds, if you prefer.
Tip:
If you prefer spicy food, you can add a little bit of chilli flakes.
Note:
If you don't have pumpkin puree, just simply roast the pumpkin in the oven at 250 C (482 F) for about 40 min.