Vegan Roasted Red Pepper Hummus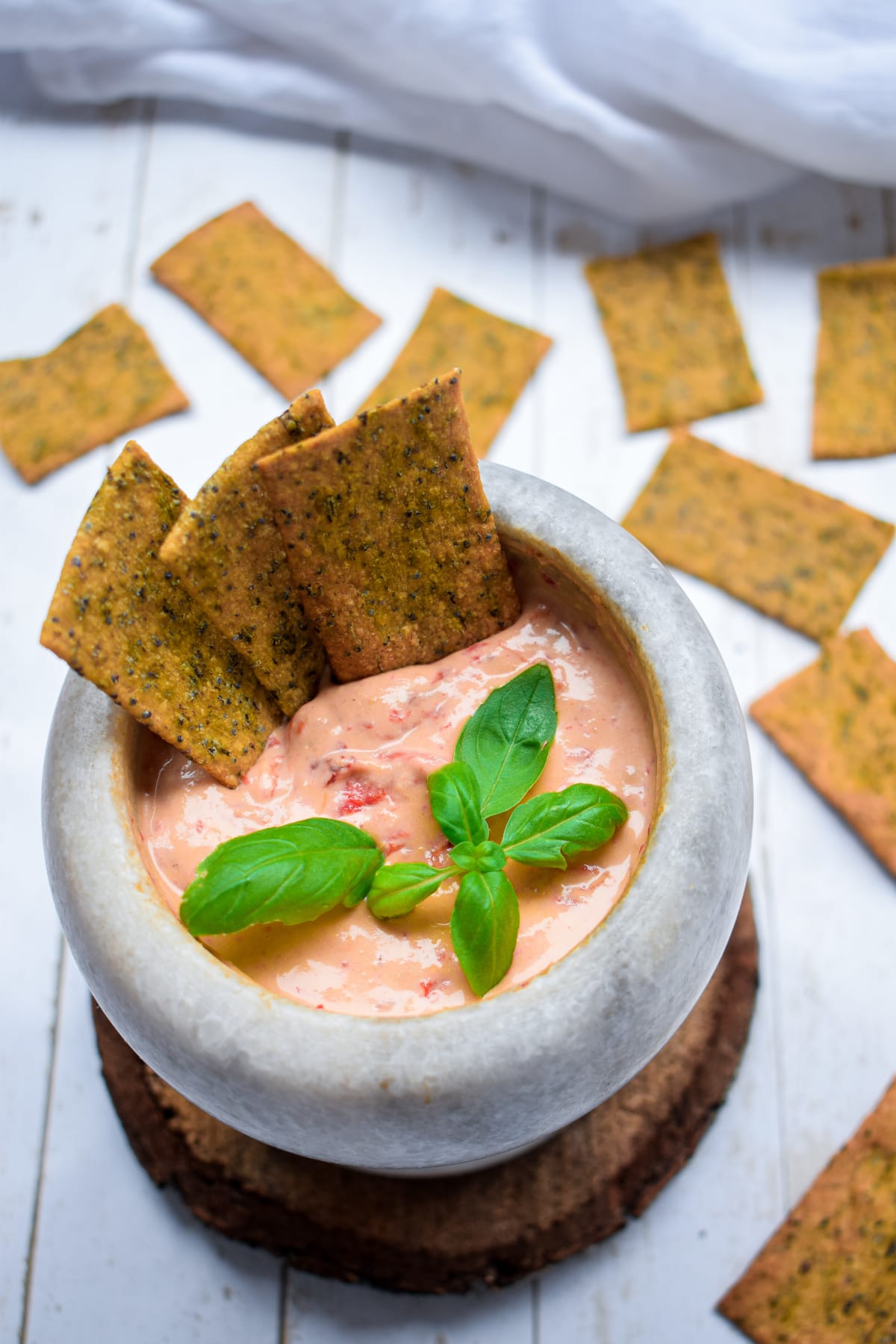 Today I show you how to make red pepper hummus. Hummus is one of the best appetizers in the world. It can be added to salads and meals as well. The basic hummus recipe is so versatile and effortless. It's vegan, it's simple and it's so delicious.
1 cup chickpeas, boiled or canned

1/4 cup olive oil

1 clove of garlic

2 tsp cumin powder

2 tbsp lemon juice

1 tsp salt

2 red peppers
1
Roast the red peppers in the oven at 250 C (482 F) for about 40 min.
2
Once the red peppers are ready, cover them with plastic foil for about 1 hour in order to peel the skin easily. Remove the skin.
3
Combine everything and blend.
Note:
I decorated with basil leaves.