Vegan Savory Crepes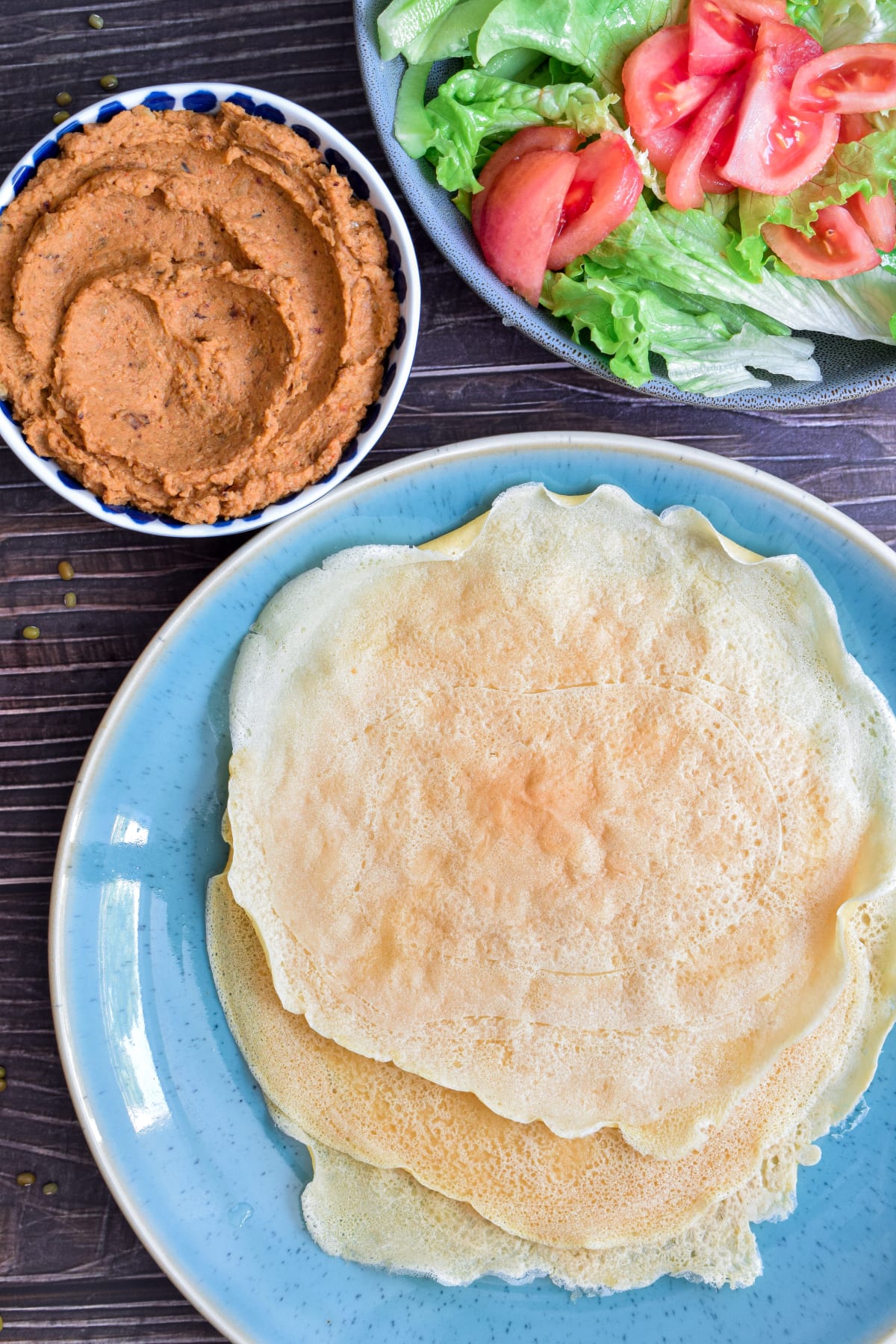 Hello friends! Today I'm sharing a vegan recipe that comes closest to classic French crepes. They become extremely fine, soft and elastic. This recipe is gluten free, dairy free, eggless, vegan, vegetarian and healthy.
1/4 cup tapioca flour

1/2 cup chickpea flour (besan)

1/2 cup water

1 tsp salt

olive oil for greasing or cooking spray

1 tomato

1/2 cucumber

6 leaves of lettuce

juice of 1/2 lemon

salt to taste
1
Mix all the ingredients for the batter in a bowl. Stir until smooth and no lumps. The desired consistency is like the classic French crepes - it is liquid and easily spills in the pan.
2
Grease the pan with olive oil. Pour or scoop the batter and bake on high heat for about 1 minute. Flip the crepe.
3
Drizzle the green salad with lemon juice. Season all vegetables with salt.
Note:
From this amount I got 3 big crepes. You can double the quantities to get 6