Vegan Sweet Potato Chocolate Truffles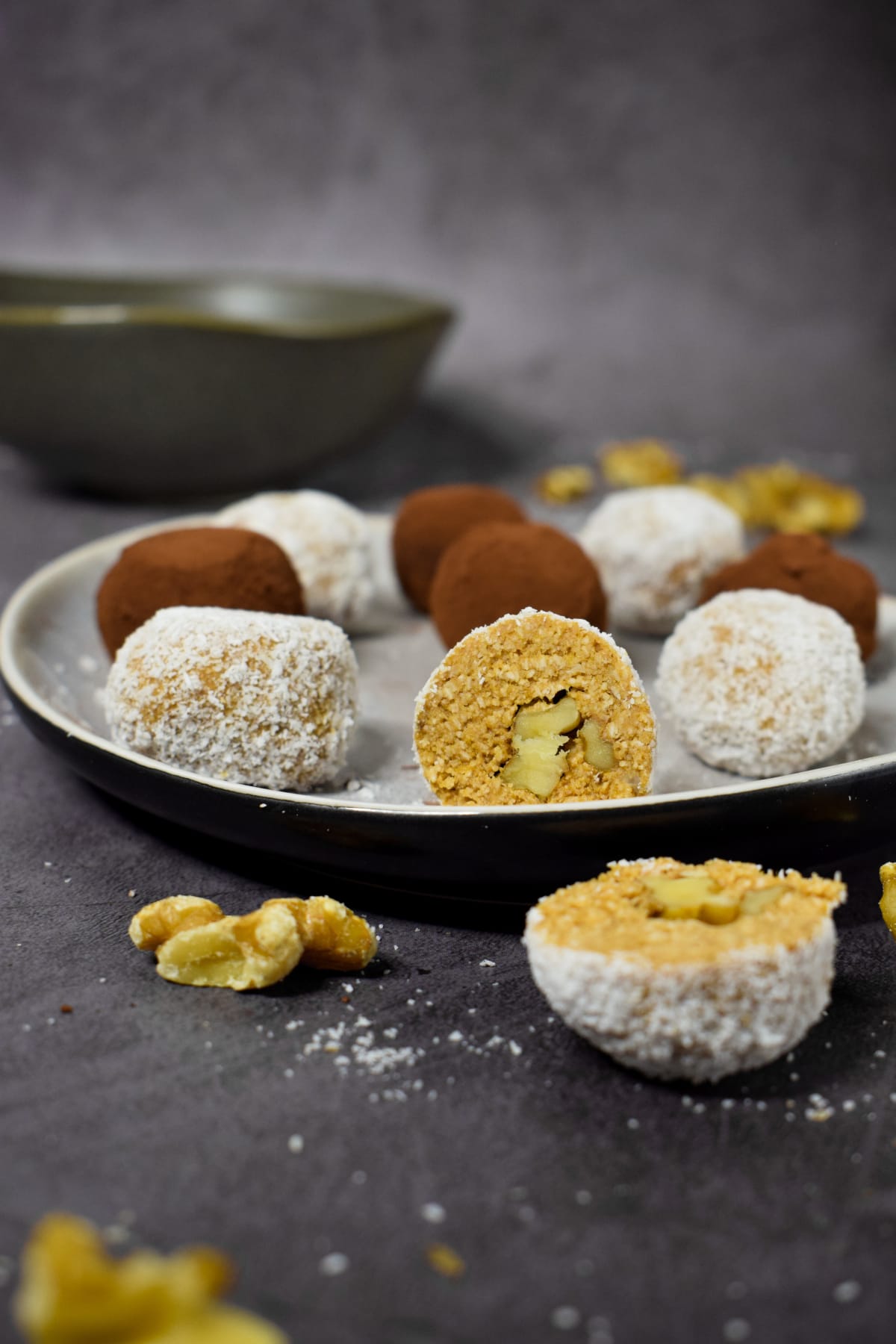 Hi everyone, I'm happy to announce that today I start St. Valentine's Day marathon with easy recipes suitable for this holiday.
1/2 sweet potato, baked

1 cup coconut flour + for rolling

1/2 cup walnuts, crushed + whole walnuts

1 tsp. cinnamon powder

2-3 tbsp. cocoa powder for rolling
1
Peel and slice the sweet potato. Bake on a pan lined with baking paper at 200 C (400 F) degrees with a fan for about 25 min.
2
Mash the baked sweet potato with a fork. In a bowl, mix the sweet puree, coconut flour, crushed walnuts and cinnamon. Mix the ingredients together until a soft dough forms.
3
Put a walnut in the center of the chocolate truffle. Roll the balls between your palms.
4
Roll them in cocoa powder or coconut flour.
5
Refrigerate the chocolate truffles for at least 30 min.
Tip:
If you don't have coconut flour, just blend desiccated coconut flakes until fine powder is obtained.