Vegan Walnut Milk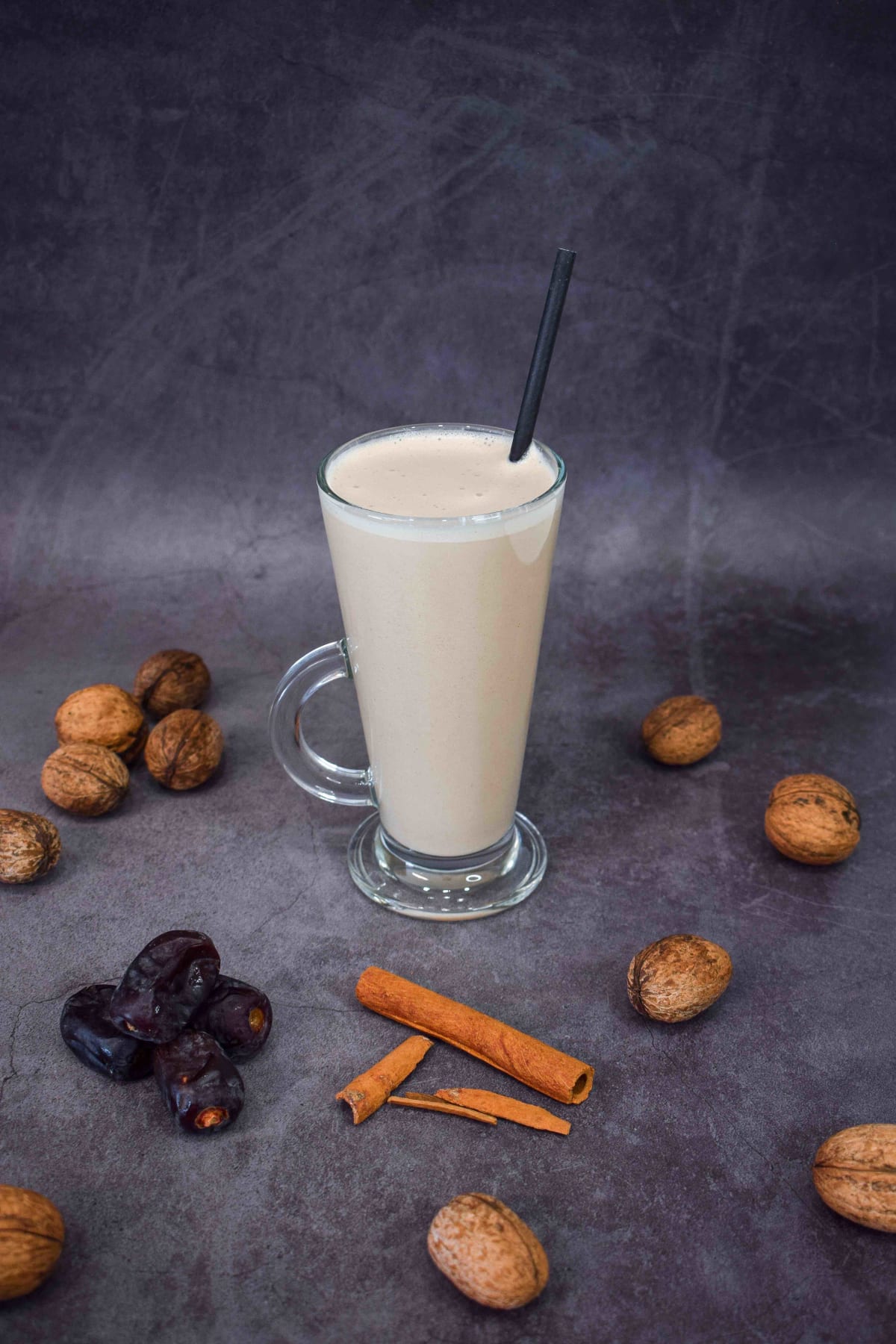 This recipe is my all time favourite. I do it almost every week. I drink the milk hot or cold when I do my protein shakes.
1/2 cup walnuts

300 ml (10 fl oz) water

2 big medjool dates, pitted

1 tsp. cinnamon powder
1
Soak the walnuts overnight.
2
Rinse the soaked walnuts.
3
Soak the dates for 15 min in hot water.
4
In a bowl, combine walnuts, water, cinnamon powder, dates and blend.
5
Strain it through a nut milk bag.
6
Transfer the oat milk to a sealed container and store in the fridge for up to 2-3 days.
Note:
Do not make a large amount, because it spoils much faster than vegan milk from a shop, because there are no preservatives.
You can reheat it; it is suitable for adding to coffee, but it does not become a thick foam for cappuccino. You can make pancakes. If you make pastries, keep in mind that they become a little crispier.