Vegan-Keto Chia Pudding with Blueberries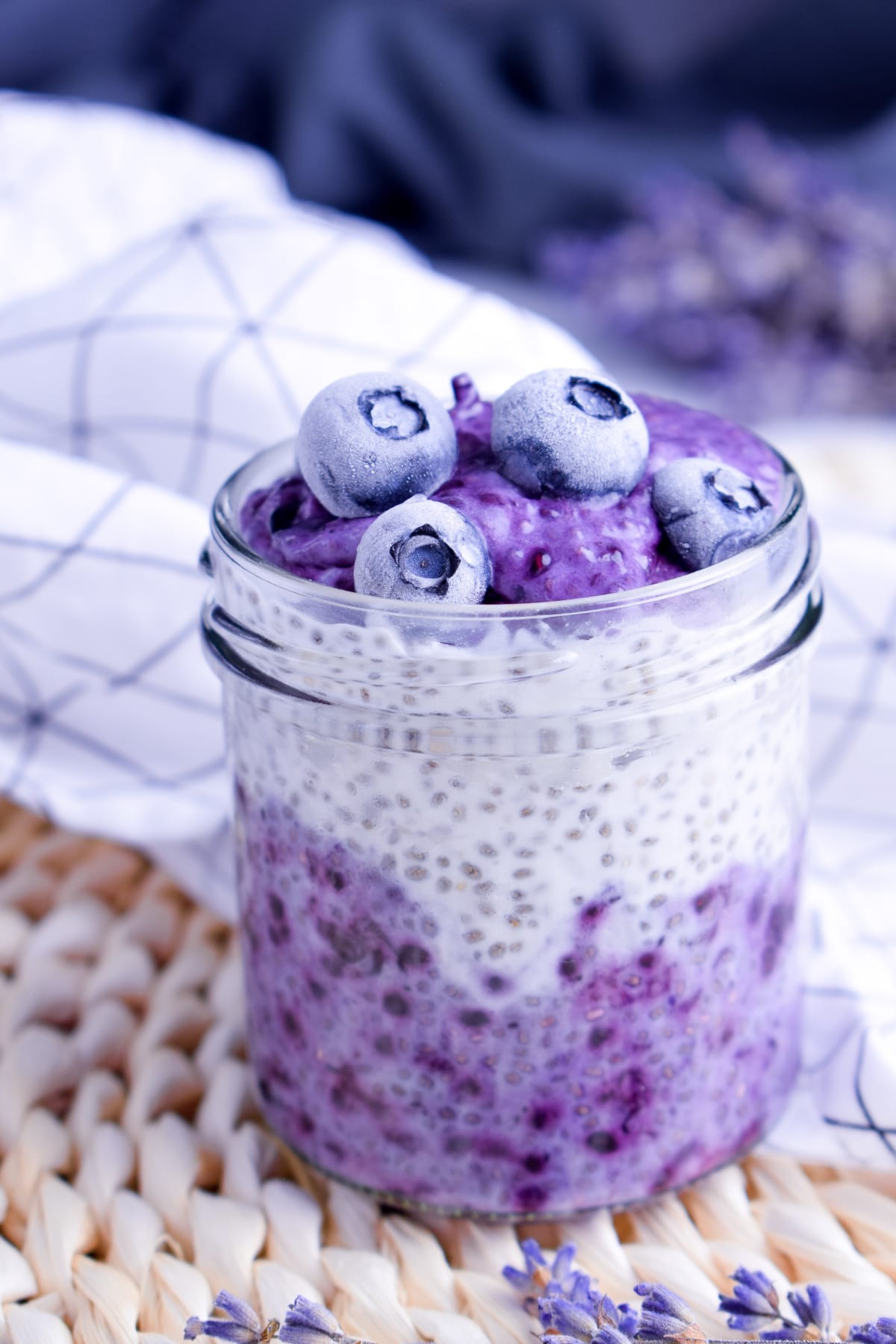 I use to hate chia puddings until I tried this recipe. Believe me, this is the most delicious chia pudding I've ever eaten. I know there are people who hate chia, but give it a second chance. Try to prepare it this way - you will not go wrong. You can find the raspberry jam chia pudding recipe in my food blog.
1 can coconut milk, full fat

6 tbsp chia seeds

1 tsp vanilla

1/2 cup frozen blueberries

2 tbsp erythritol
1
Soak 5 tbsp chia seeds and vanilla in coconut milk. Refrigerate overnight.
2
For the jam mix 1 tbsp chia seeds, frozen blueberries and erythritol in a saucepan.
3
Boil it on the stove over low to medium heat. Stir frequently until thick. Let it cool down completely.
4
In small jars, alternate layers of chia pudding and the jam. Refrigerate.