Vegan-Keto Chia Pudding with Raspberries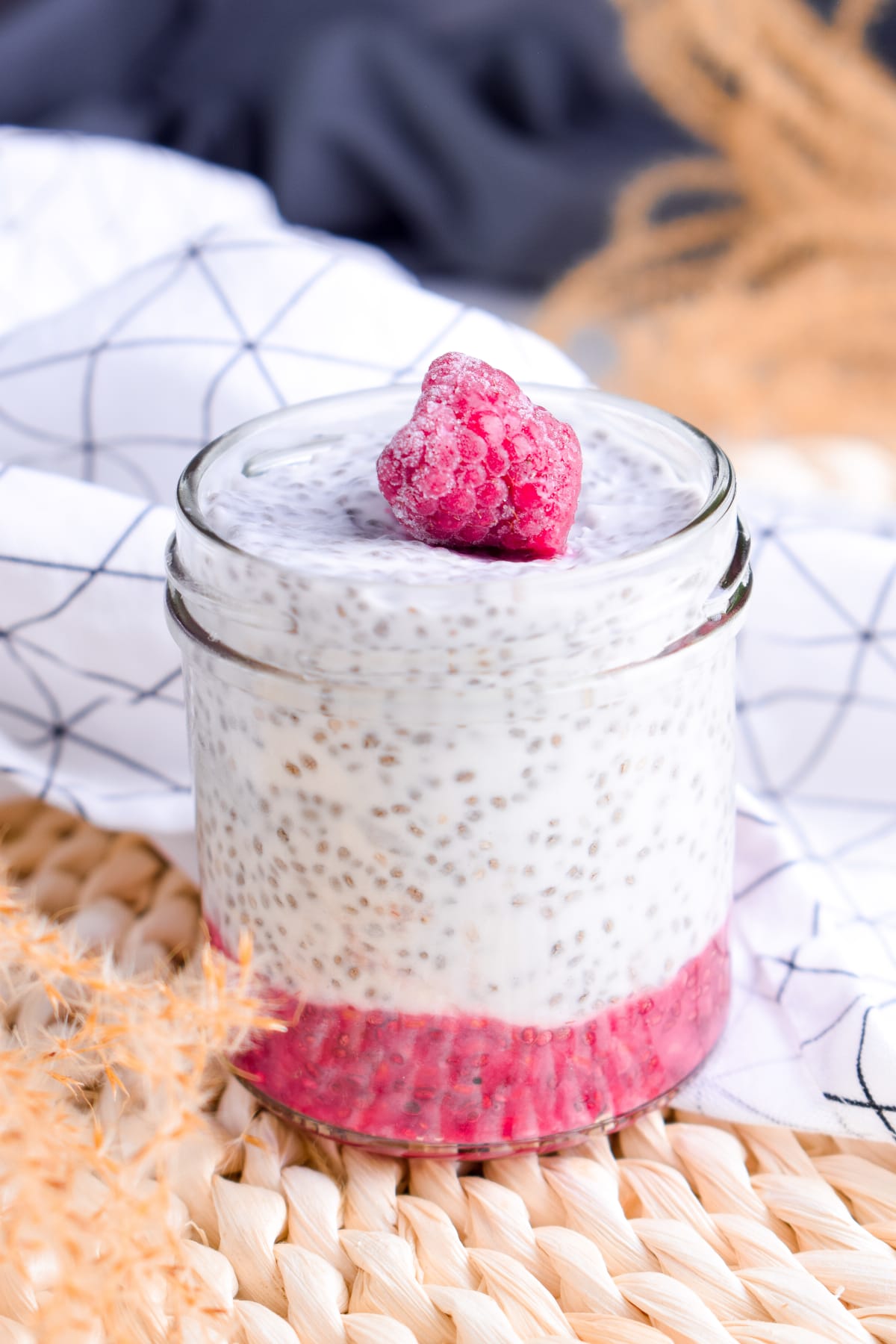 Hello friends! This is the most creamy chia pudding I've ever tried. With skimmed milk or nut milk it doesn't become so smooth. Definitely you have to try with full fat coconut milk. I guarantee you will be impressed. Try it and you will see for yourself 🥰 The recipe for blueberry chia pudding is uploaded in my food blog.
1 can coconut milk, full fat

6 tbsp chia seeds

1/2 cup frozen raspberries

1 tsp vanilla

1 tbsp erythritol
1
Soak 5 tbsp chia seeds and vanilla in coconut milk. Refrigerate overnight.
2
For the raspberry jam, combine 1 tbsp chia seeds, erythritol and raspberries in a saucepan.
3
Boil it on the stove over low to medium heat.
4
Stir frequently until thick. Let it cool down completely.
5
In small jars, alternate layers of chia pudding and the jam. Refrigerate.