Vegan-Keto Muhammara Dip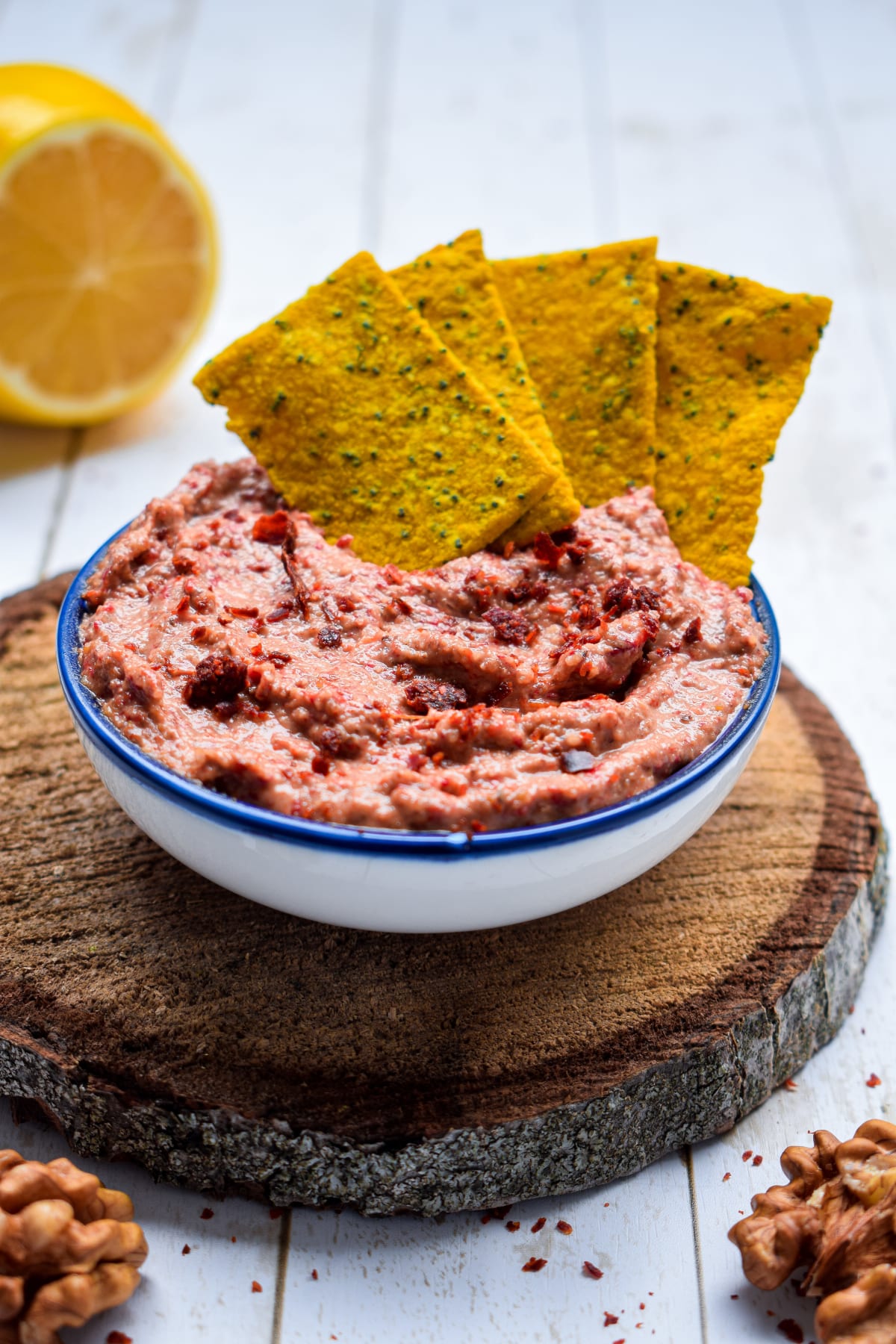 I have always wanted to try Muhammara dip from Middle Easter cuisine. It turns out very delicious and definitely it will be part of my daily Keto menu. Especially, if you have too much walnuts from a walnut tree in your Gramma's village. It's vegan as well.
1 cup walnuts, raw

2 red peppers

3-4 tbsp olive oil

1 clove of garlic

lemon juice, according to your taste

1/2 tsp cumin powder

1/2 tsp paprika

1/4 tsp chilli powder

1 tsp salt
1
Roast the red peppers in the oven at 250 C (482 F) for about 40 min.
2
Roast the walnuts in a dry pan for about 5 min. Turn on the stove on medium to low heat. Stir frequently.
3
Combine all the ingredients and blend everything.
4
Serve it and decorate with chilli flakes.