Vegetarian Burger with Polenta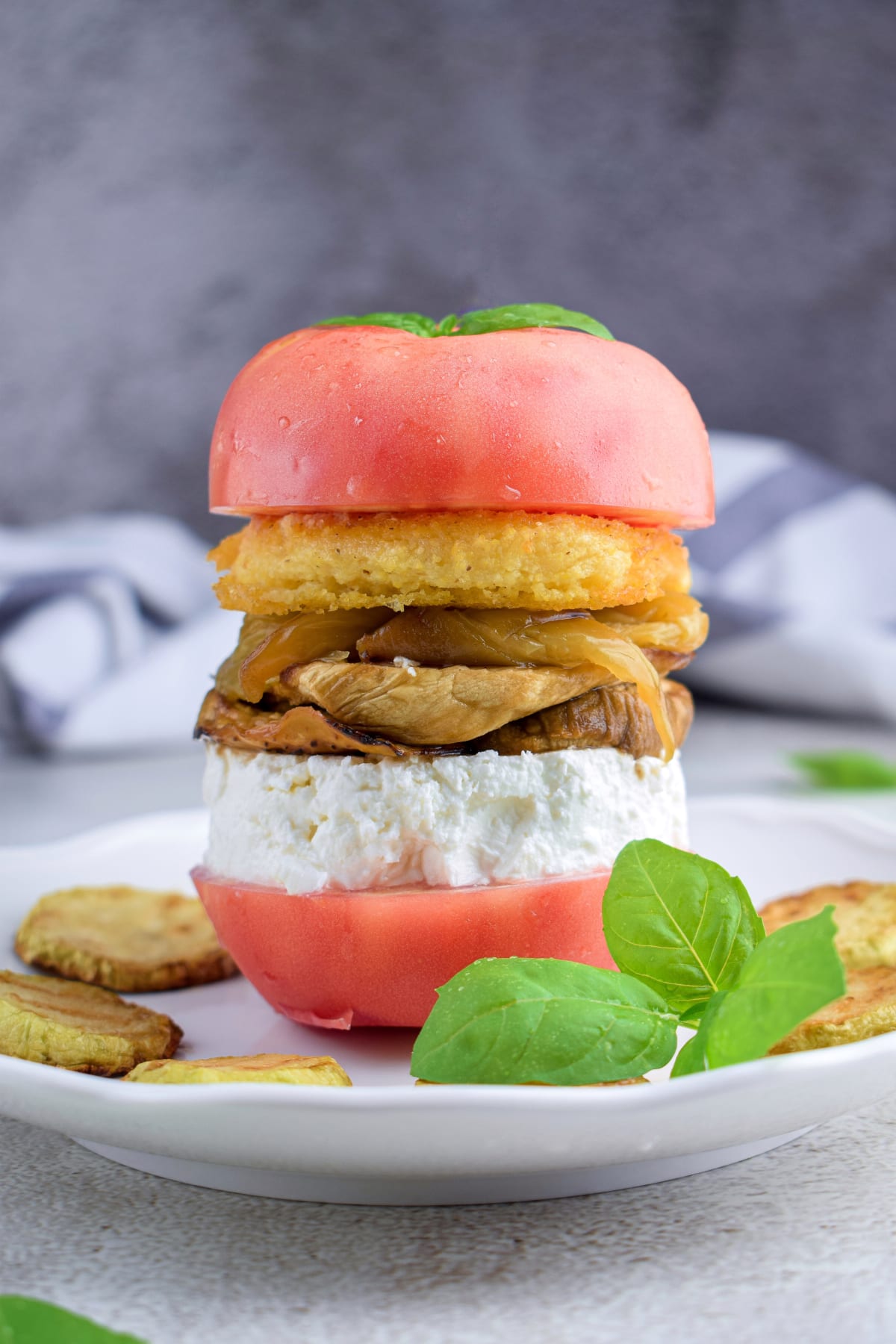 This is not typical salad you can see but I guarantee it's super tasty. I'm sure you are going to amaze your guests if you serve this.
1 cup polenta

salt to taste

50g butter

4 big tomatoes

250g feta cheese

1 eggplant

1 zucchini
1
Roast the eggplant and zucchini into the oven at 250 C (480 F) degrees for about 30-40 min.
2
Boil the polenta in water according to the instructions on the package. Stir constantly for 10 minutes with a wooden spoon. Add salt to taste. Boil it on low heat until it thickens. Add butter at the end.
3
Pour the polenta into a pan and let it cool completely.
4
Cut the polenta into circles with a glass. Grill it.
5
Cut the tomatoes in halves and remove a little piece from the bottom in order to the burger to be stable.
6
Cut the feta into circles with a glass.
7
Arrange the burger layers. From bottom to top: 1/2 tomato, feta cheese, roasted eggplant, roasted bell pepper, polenta, 1/2 tomato, fresh basil leaves
8
Served it cold as a salad.
Tip:
Use wooden skewers if you want the burger to be more stable while serving.