Vegetarian Moussaka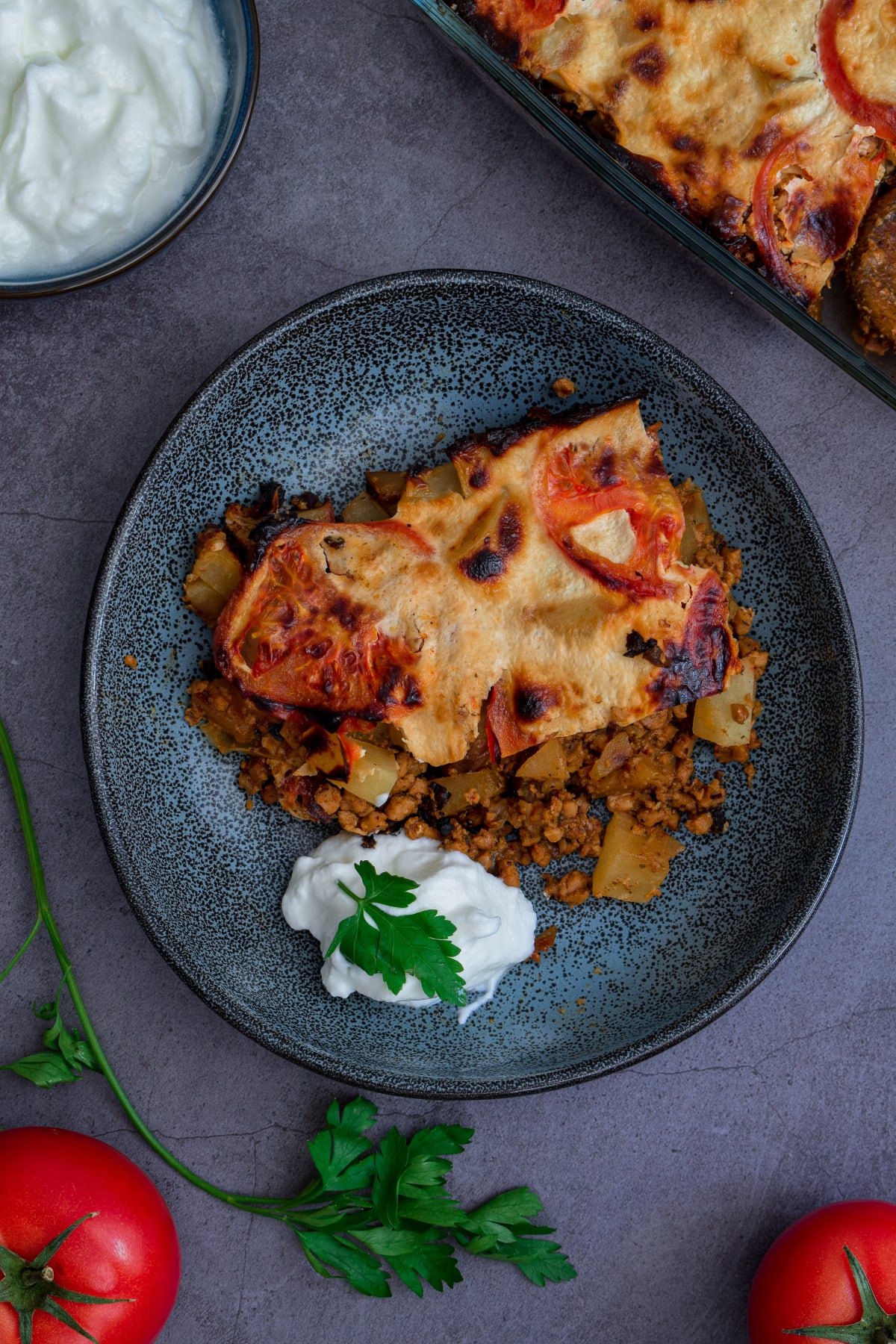 Hello friends! Ever since I was a child, I loved eating moussaka. I missed this taste too much, and now I can boast that I eat it without any remorse. This vegetarian version comes closest to the truth. This recipe is guilt free, soy free, gluten free and vegetarian. Try it!
INGREDIENTS FOR VEGAN "GROUND BEEF" PART:

1 cup textured pea protein

1 1/2 cup hot water

1 onion

3 tbsp olive oil

2 tsp salt

1 tsp black pepper

2 tsp cumin powder

2 tsp chubritsa (dried savory)

2 tsp paprika

1 tbsp tomato puree

MAIN INGREDIENTS:

5-6 potatoes, chopped

2-3 tomatoes, sliced

200g greek yogurt

1 egg
1
Pour hot water over the textured protein. Soak it for about 15-20 minutes until soft.
2
Heat the pan and add olive oil. Fry the onions until golden.
3
Add the textured protein, tomato puree and spices. Fry everything for about 5-10 minutes.
4
In a pan, make a layer with potatoes, "ground beef" and again potatoes. Cover the top layer with the sliced tomatoes. Cover the pan with aluminium foil. Bake at 250 C (480 F) degrees.
5
Prepare the sauce. In a bowl, whisk the eggs with the yogurt. Add pinch of salt. Stir well.
7
Serve it with additional yogurt and fresh parsley if you desire.