Vegetarian Stuffed Bell Peppers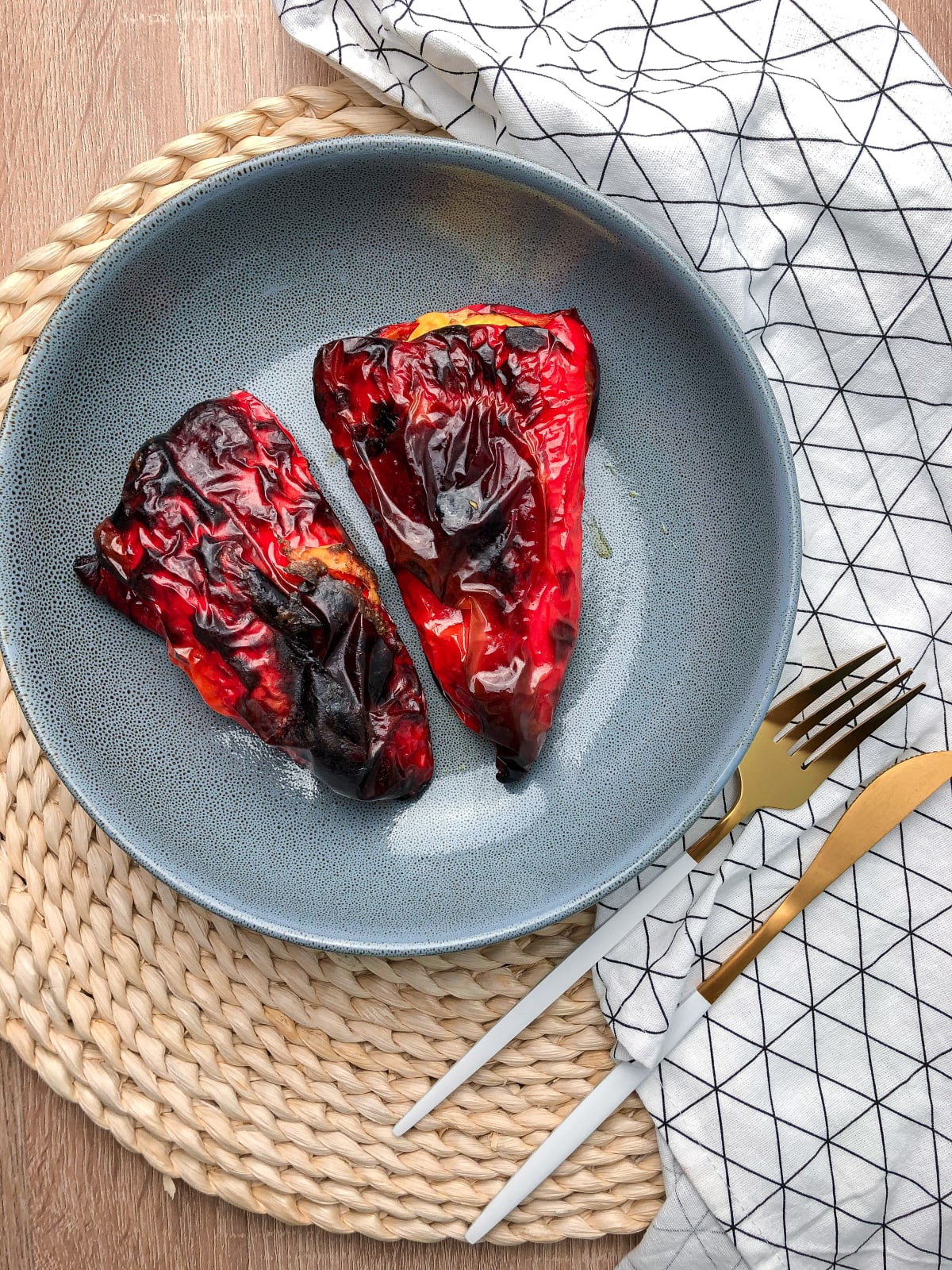 This vegetarian recipe is one of my favorite from the time I was a child. It's Balkan and Bulgarian traditional recipe. You definitely must try it! It's so delicious and easy to prepare.
6 red bell peppers

4 eggs

400g feta cheese

1 tsp salt

1 tsp black pepper

2-3 olive oil

1 tomato (optional)

parsley (optional)
1
Make a hole at the top of each bell pepper. Remove the stamps and seeds.
2
In a bowl whisk briefly the eggs with salt and black pepper.
3
Add the feta cheese to the eggs. Stir well.
4
Stuff the bell peppers with the mixture using a small spoon.
5
Cut the tomato in 6 thin slices. Use these as lids of each bell pepper.
Tip:
This step is optional but the "tomato lids" will help the stuffing to come out during the cooking process.
6
Place the red bell pepper into a wide tray. Pour olive oil on top and add 1 cup of water.
7
Turn on the oven at 250 C (480 F) and cook the bell peppers for about 45 min or when they are golden brown.
8
Serve the bell peppers with a little bit of parsley, if you prefer.