Vegetarian Zucchini Roll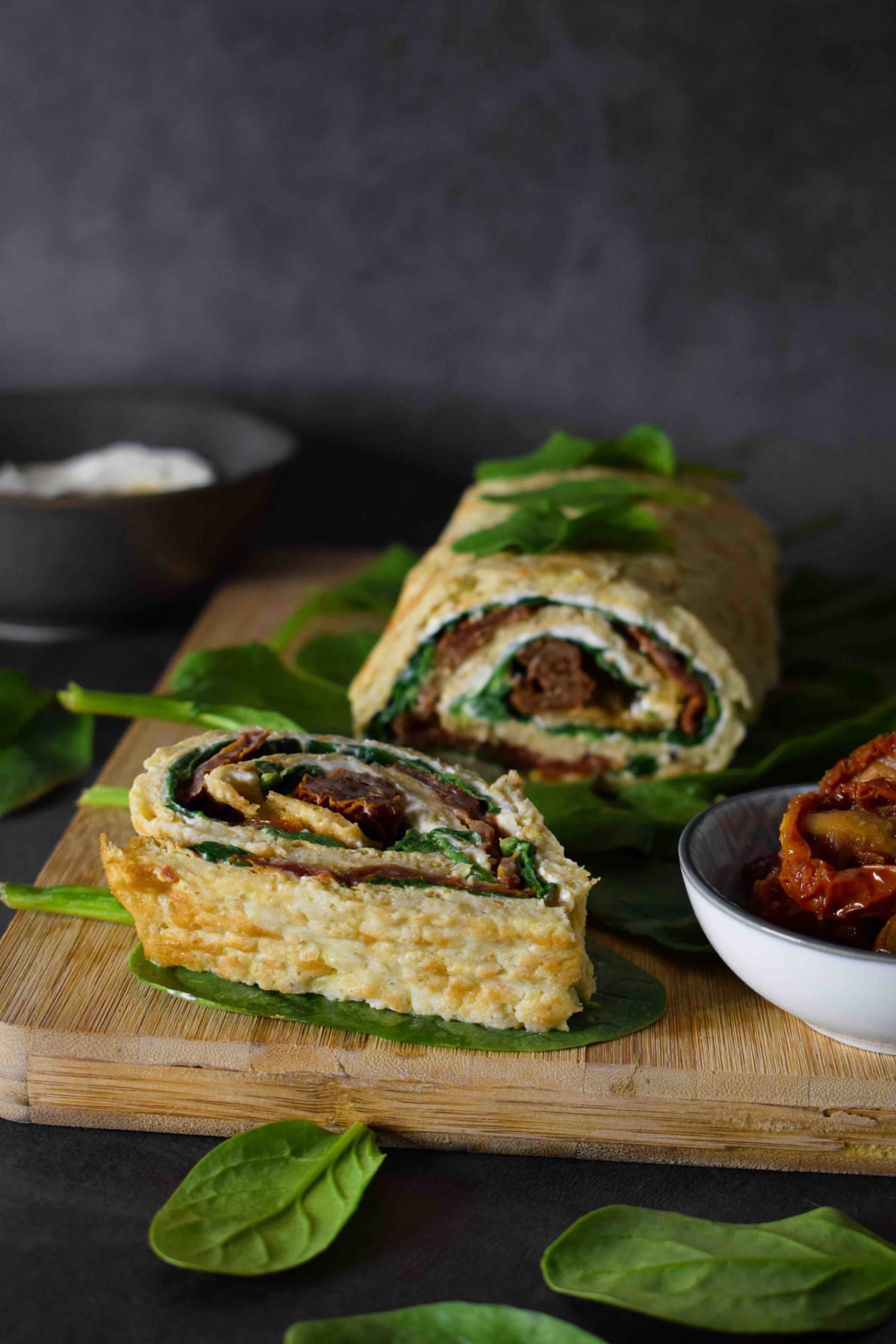 The roll itself is so delicious but with the filling it is even tastier. I love how it turns out in combination with sun-dried tomatoes, cream cheese and spinach. I recommend you try it! The recipe is one of my favorite.
2 zucchini

1 cup oat flour

1/2 cup oat milk

2 eggs

1 tsp salt

pepper to taste

oil or baking spray

200g cream cheese

500g baby spinach

sun-dried tomatoes
1
Grate the zucchini. Put the grated zucchini and a pinch of salt in a nut milk bag or cheese cloth. Squeeze the excess water.
2
Transfer the zucchini to a bowl and add the eggs, milk, oat flour, salt and pepper. Stir well.
3
Spread the mixture evenly into a pan lined with parchment paper. Grease with baking spray or oil.
4
Bake in a preheated oven at 160 C (320 F) degrees with a fan until golden brown.
6
Roll it up from one end using the parchment paper.